ingredients
avocado

1

Greek Yogurt

120grams

Lime

1

Salt as much as it is needed

Pepper as much as it is needed

Garlic

a clove
Avocado cream sauce is a very simple recipe, ready in a few minutes and perfect to make good appetizers with your friends. Everyone knows guacamole sauce but not everyone knows that avocado can be the main ingredient of many dishes, and not only those typical of tex mex cuisine. Today we wanted to experiment with new combinations and we had a jar of Greek yogurt in the fridge: the result amazed us and we have discovered that the delicacy of the avocado fits perfectly with the acidity of the yogurt. Try it and you won't come back.
How to make avocado cream sauce
Clean the avocado, remove the peel and the stone (1), then cut it into cubes and place it in a bowl (2). Squeeze and filter the juice of a lime (3).
Add a pinch of salt and pepper, a clove of garlic deprived of the soul (4), the Greek yogurt (5) and only at the end the lime juice.
With an immersion blender, work the ingredients until the mixture is creamy, smooth and without lumps (6).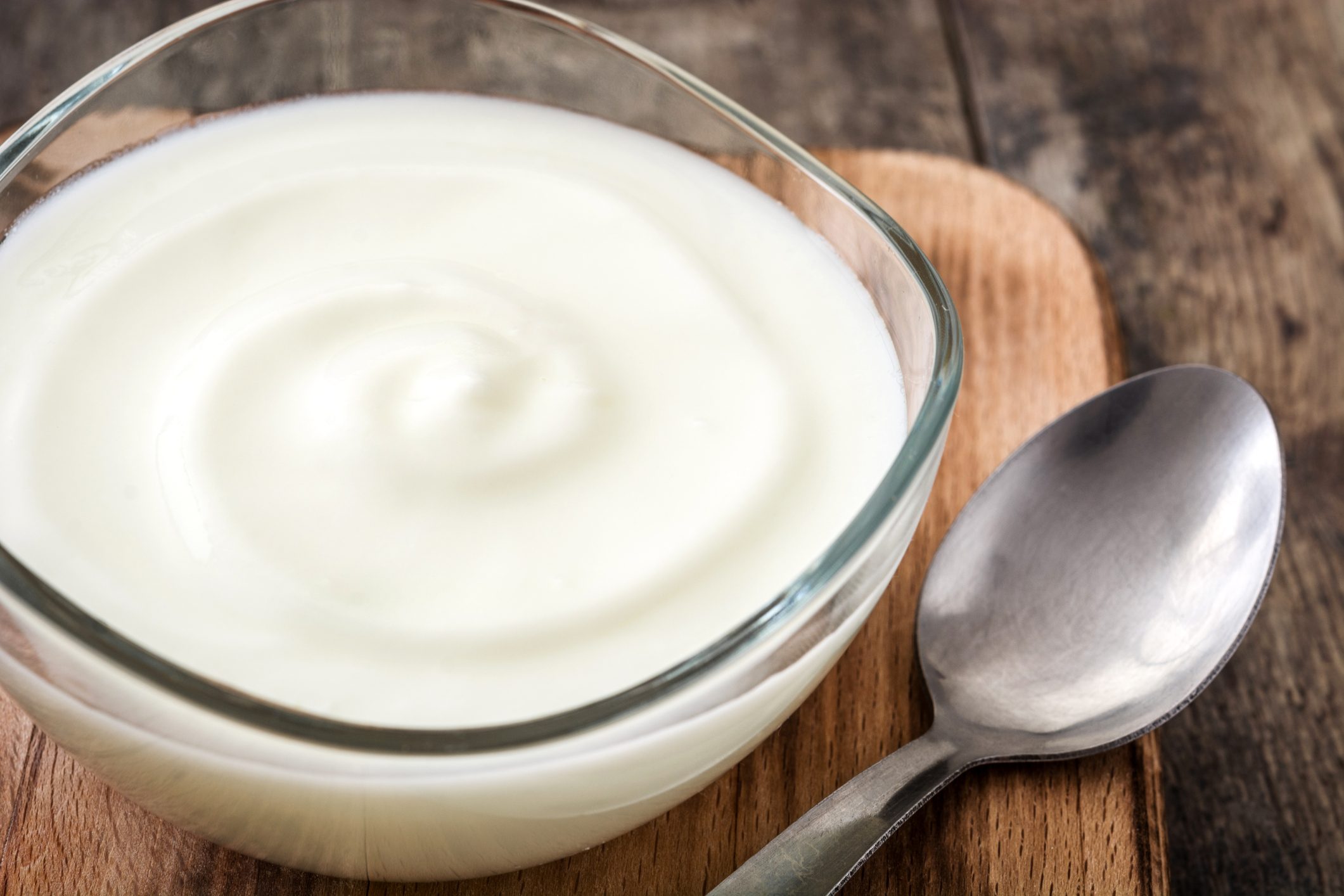 Serve your avocado and yogurt cream on a slice of lightly toasted bread and a few grains of pink pepper.
Tips
Be careful to combine the lime juice just shortly before blending, in this way you will avoid the avocado blacking: in fact,  in contact with the acidity of the lime, the bright green color of the avocado starts a process of oxidation that darkens. Don't worry, though: the oxidation changes only the color of the avocado, not its properties and above all not its taste.
Make sure the avocado is ripe to the right point: apply light pressure with your fingers, if you feel it soft then it is perfect.
For this recipe we advise you to use Greek yogurt because naturally much less sweet than traditional yogurt and if you want you can also prepare it at home following our recipe.
How to store Avocado Sauce
You can keep the avocado and yogurt cream in the refrigerator for 24 hours, sealed in an airtight container. If it becomes slightly dark, don't worry, just mix it a little before enjoying it.