ingredients
Flour

1¼ cups

Baking powder

¾ tablespoon

• 156 kcal

Powdered white sugar

1½ tablespoons

Salt

¼ teaspoon

• 1 kcal

Low fat milk

1 cup

Vanilla essence

1 tablespoon

olive or canola oil

2 tablespoons

Water

2 tablespoons, as per requirement

Olive oil

¼ teaspoon, to grease the pan
Calories refers to 100 gr of product
This recipe of eggless pancake makes such fluffy pancakes that you cannot even figure out that egg is missing in it. In fact, pancakes in this recipe turn out quite better than the regular ones we usually have!
In case you want a vegan version, just swap the dairy milk with either soy, almond, or coconut version. You will have to ensure that the pancake batter stays on the thicker side for them to rise high, way high. If you wish to prepare the batter in advance, then do not add the baking powder in it. And, add it just 10 to 15 minutes before you plan to use the batter, stir the batter well and let it sit for some time.
You can also enjoy these pancakes as a dessert by topping them with a generous scoop of ice cream or your favorite dessert topping, or better still with both!
Instructions:
In a large bowl, add the flour, baking powder, powdered white sugar, salt, and mix the dry ingredients together until well blended.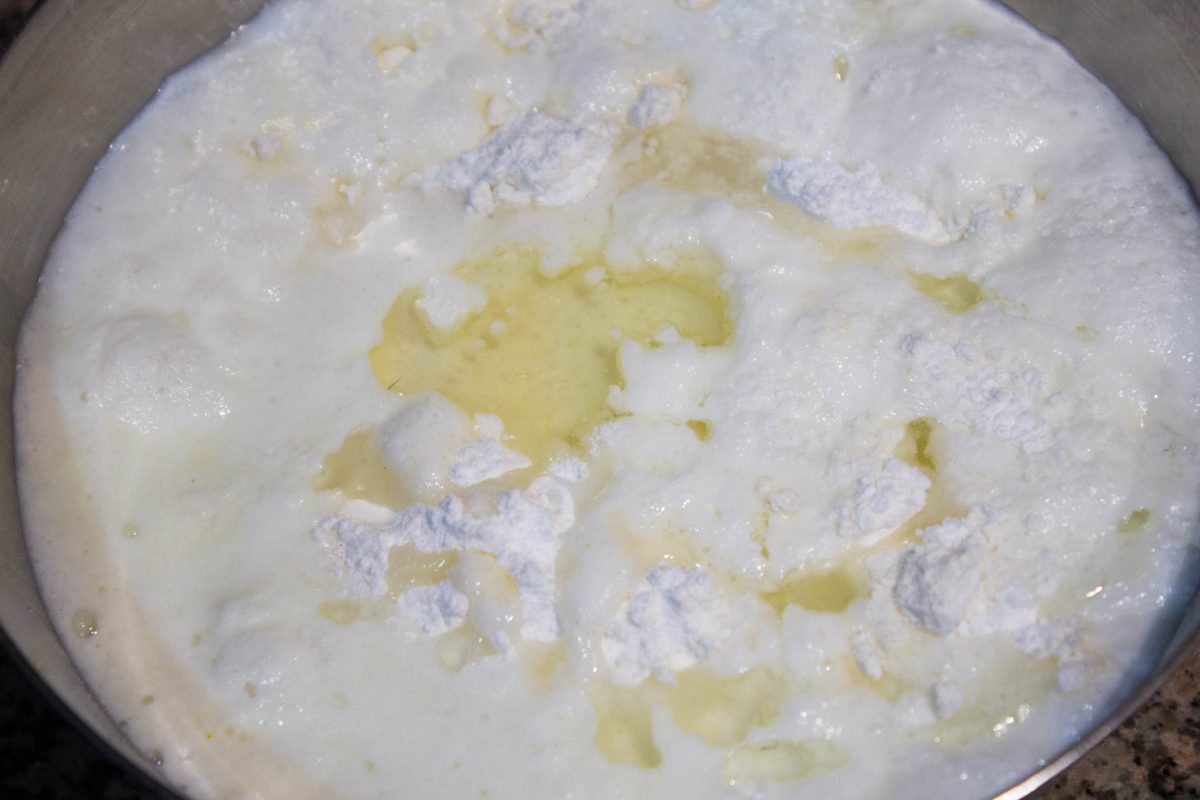 Add the milk, vegetable oil, vanilla and mix everything until well combined. Add enough water to the batter so that the consistency of batter stays on the thick side.
Now, lightly grease the pan with ¼ teaspoon oil and pour a ladle full of the batter.
Cook the pancake on low flame until bubbles start to appear. Flip and cook the other side until golden brown on both sides.
Serve with maple syrup, honey, a blob of butter, and enjoy!
Tips
You will have to grease the pan just once at the beginning of preparing the pancakes. You may also add dark chocolate chips, blueberries, or chopped banana and strawberries to make different versions of the basic pancakes.
Nutritional information (per serving): 96 Calories, 3.1g Total fat (0.5g Saturated fat, 0.3g Polyunsaturated fat, 2.1g Monounsaturated fat), 1.2mg Cholesterol, 142.3mg Sodium, 53.5mg Potassium, 14.5g Total carbohydrates (0.4g Dietary fiber, 2.5g Sugars), 2.4g Protein