ingredients
Escarole

500 grams

Olives

60 grams

Anchovies in oil

3-4

Desalted capers

40 grams

Garlic

1 clove

Extra virgin olive oil

Peanut oil

Salt

• 1 kcal

Eggs

2

• 130 kcal

Flour

150 grams

Milk

200 ml

• 49 kcal

Salt

• 1 kcal
Calories refers to 100 gr of product
Escarole fritters are a nice and tasty appetizer, typical of Neapolitan gastronomy. In this recipe, previously boiled escarole is sautéed in a pan with oil, garlic, anchovies and olives and then wrapped in a delicate batter and finally fried. The end result is made of fritters crispy on the outside and soft on the inside. Perfect for a delicious aperitif or to be served as entrée of a special dinner, we recommend you to prepare it in large quantities; in fact your friends will hardly be able to resist in front of such goodness. So let's see how to make escarole fritters without making any mistakes.
How to prepare escarole fritters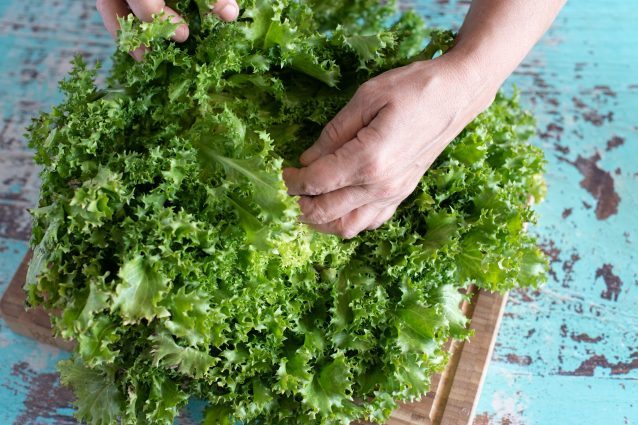 Clean the escarole (1) and wash it carefully.
Boil it in salted water for about 10 minutes, then drain it well (2) and squeeze it slightly.
In a large pan, heat the oil with the garlic and anchovies (3).
Add the escarole and let it flavor for a few minutes (4).
Add the olives and capers and mix well (5). Turn off the flame and let cool.
Mix the egg yolks with the flour and milk, then add the escarole and mix well (6).
Beat the egg whites until stiff and gently add them to the mixture (7).
Heat the seed oil in a large pan (about 160 degrees C), then pour the batter in spoonfuls and gradually fry the fritters (8).
When they are well swollen and golden brown, drain them and let them dry on kitchen paper towels. Season them with a pinch of salt, transfer them to a plate and enjoy them hot with cheese and olives (9).
Preservation
The escarole fritters can be preserved in a special container with an airtight seal or well wrapped in a sheet of transparent film for 1-2 days in the refrigerator.