ingredients
chocolate

1 cup (170g) chopped , dark one

Butter

½ cup (113g)

• 717 kcal

Sugar

¾ cup (150g)

• 470 kcal

espresso powder

1 tsp

Pinch salt

1 good

pinch cardamom

1 good , optional

Eggs

3

• 130 kcal

Vanilla Extract

1 teaspoon, optional

Cocoa powder

½ cup (45g)

chocolate

1 cup (170g) chopped , dark one

Heavy Cream

½ cup (115ml)
Calories refers to 100 gr of product
Flourless cake is a true delicacy with rich and intensive chocolate flavor. At first this may seem impossible as we are all used to baking with flour, but this cake only uses chocolate and cocoa powder for its texture. Of course there are some other additions such as eggs, sugar, and butter, but that is all you really need. This is a recipe anyone can pull off as it requires basic cooking skills. The cake is ideal for those following a gluten-free diet and just to be on the safe side, make sure you are using a certified GF chocolate. The cake can be served during tea time, for any celebration, or just when you are craving something gourmet.
Instructions:
Make the base; melt chocolate and butter in a microwave safe dish.
Stir until smooth. Transfer the mixture into the large bowl.
Fold in sugar, espresso, salt, eggs, and vanilla.
Add cocoa powder and stir until combined.
Preheat oven to 375F/180C and line an 8-inch (16cm) spring form with butter.
You can cover the bottom with parchment paper.
Pout in the mixture and bake for 20 minutes.
Cool the cake on a wire rack.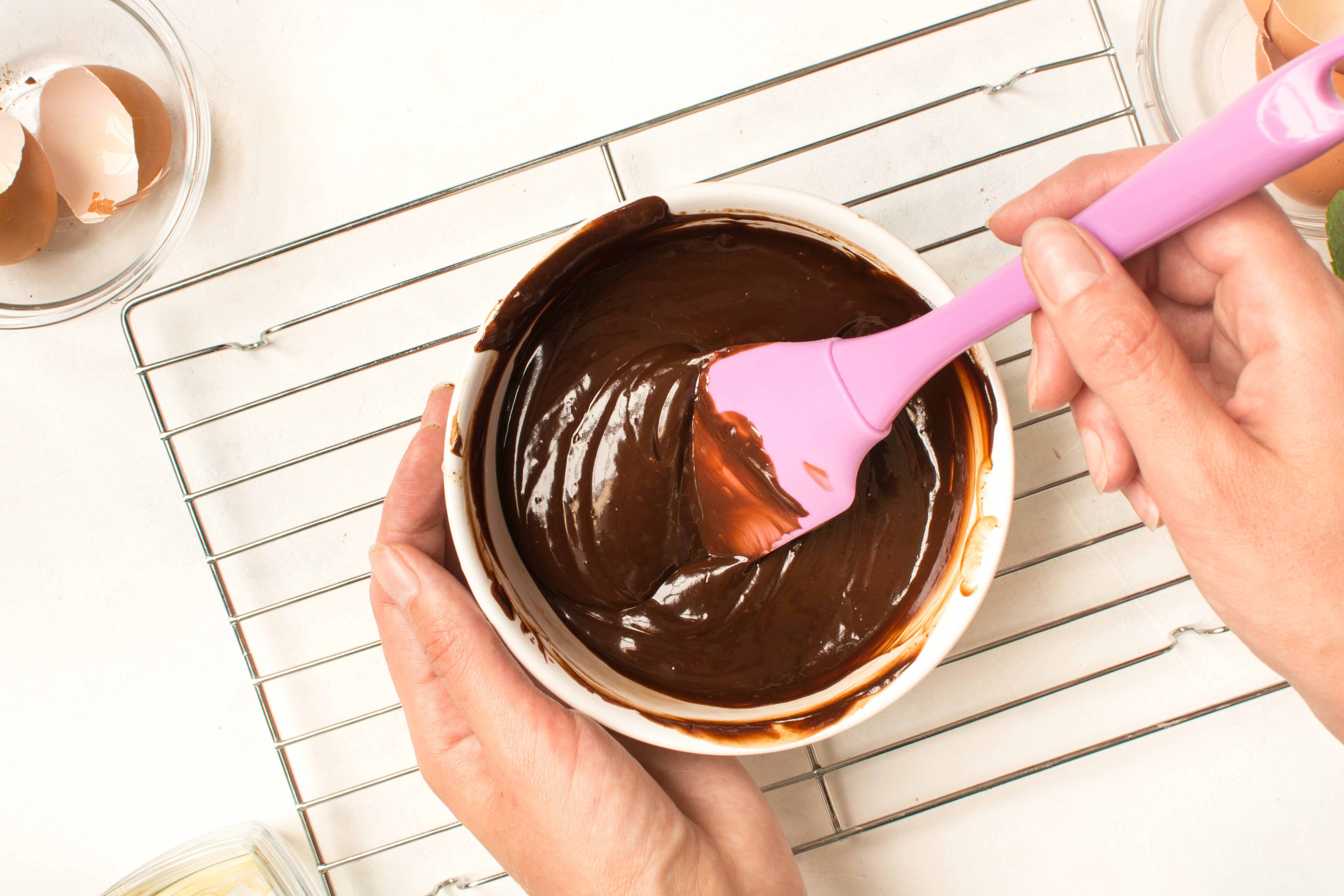 Make the topping; place the chopped chocolate into a bowl.
Bring a heavy cream to a simmer. Do not boil.
Pour the heavy cream over chocolate and stir until melted.
Pour the topping over the cake and smooth the top.
Refrigerate cake for 1 hour before serving.