ingredients
For the shortcrust pastry

Flour type 00

3 cups

Softened butter

¾ cup

whole egg

1

Egg yolks

2

Granulated sugar

¾ cup

Vanilla Extract

1 teaspoon

Baking powder

½ teaspoon

• 156 kcal

Lemon zest

as much as is needed

Salt

1 pinch

• 1 kcal

For the curd

Egg yolks

3

Lemons

3

Granulated sugar

½ cup

Cornstarch

1/4 cup

• 338 kcal

Butter

¼ cup

• 717 kcal

Water

2 tablespoons
Calories refers to 100 gr of product
The lemon tart is a typical Anglo-Saxon pastry dessert, a must at tea time if you are in Great Britain. It is characterized by the contrast of flavors and textures between the sweetness of the shortcrust pastry and the acidity of the lemon curd. It is ideal for the summer, when we prefer the freshness of citrus flavors to other types of creams and chocolate; a refined dessert that served after a meal certainly makes an impression at the table. Preparing it at home is very simple; so let's see how to prepare the lemon tart perfectly.
How to prepare a lemon tart
For the shortcrust pastry, mix the softened butter cut into small pieces in a bowl together with the granulated sugar,  the grated lemon peel and a pinch of salt.
Whip everything with an electric mixer to obtain a homogeneous and creamy mixture. Now add the eggs one at a time and continue to whisk at maximum speed. Finally, add the flour all together, combined with the sifted baking powder. Use a spatula, then your hands to knead and obtain a smooth and soft shortcrust pastry, adding a little flour if it is too sticky.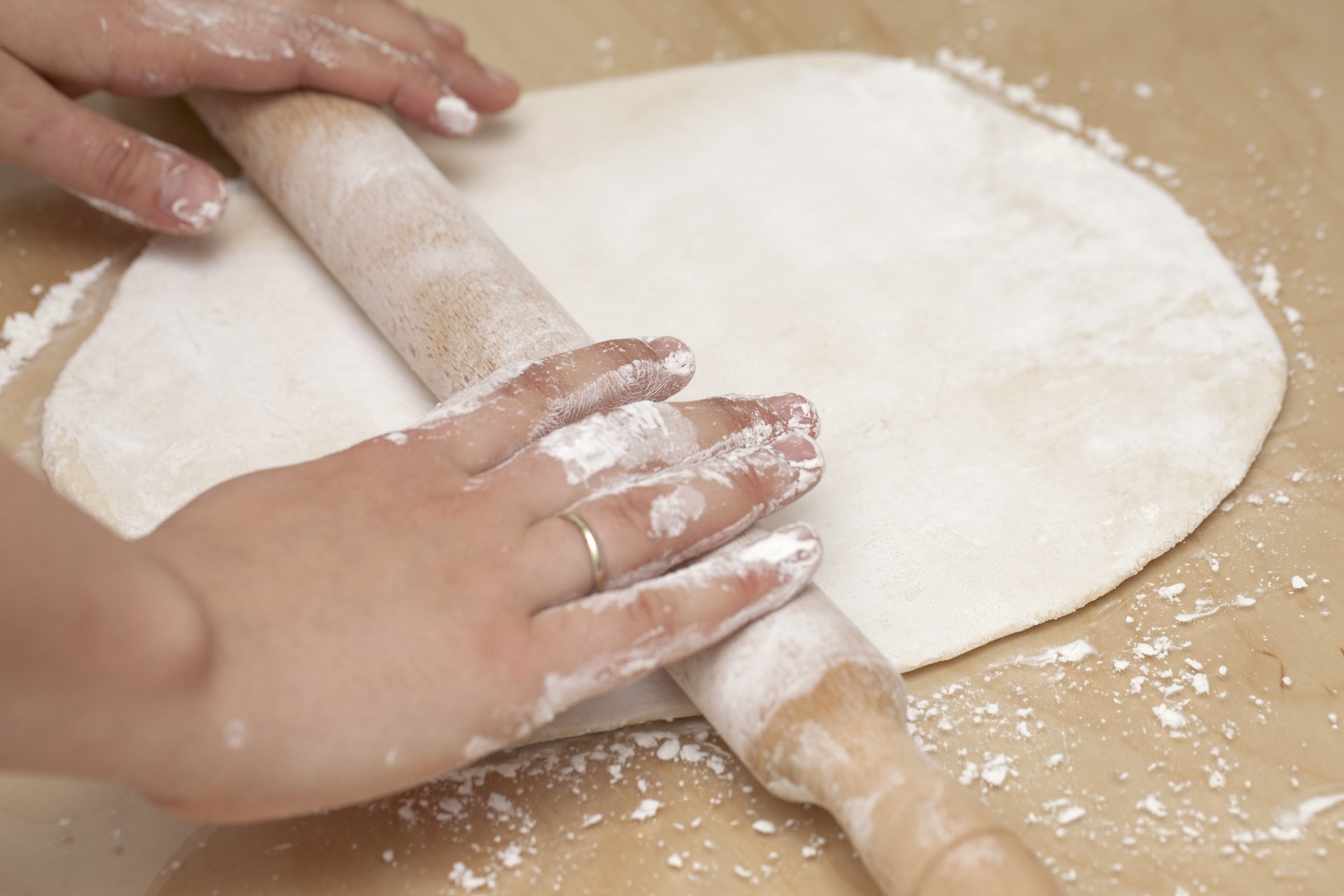 Flatten the pastry and cover it with plastic wrap, then keep it in the fridge for about 1 hour.
Take the shortcrust pastry back and roll it out on a work surface with the aid of a rolling pin, until you get a thin thickness of about 5 mm.
Grease and lightly flour a cake pan, then line it with baking paper, covering well the base and the circumference. Place the shortcrust pastry, prick the base of the dough with the tines of a fork and let it rest again for about half an hour. Bake at 175  degrees C on the lower shelf of the oven for about 30 minutes. Move the cake to the lower shelf for the last 5 minutes of cooking. Remove the pastry from the oven and let it cool.
Meanwhile, prepare the lemon curd by grating the zest of three lemons in a saucepan. Add the juice filtered through a colander to retain the pieces of pulp. In a bowl, mix the sugar with the cornstarch and two tablespoons of water, then pour it into the saucepan. Let it thicken over low heat, stirring with a hand whisk, then add the egg yolks all together and obtain a creamy consistency
Pour the lemon curd still hot over the pastry, let it cool and decorate the surface with a generous sprinkling of powdered sugar.
Cut into slices and serve.
How to store a lemon tart
You can preserve the lemon tart in the refrigerator, closed in an airtight container for about 2 or 3 days, or freeze it.