ingredients
Flour

1 cup all purpose

Yellow Cornmeal

1 cup

Sugar

2/3 cup

• 470 kcal

Salt

1 1/2 tsp

• 1 kcal

Egg

1

• 130 kcal

Buttermilk

1 cup

Vegetable Oil

1/3 cup

Hot dogs

2 cooked
Calories refers to 100 gr of product
Sweet homemade cornbread and salty sliced hot dogs go together perfectly in this corn dog muffin recipe. The cornbread batter can easily be made in one bowl in just a few minutes. Add some sliced hot dogs, scoop into a muffin pan and you are ready to go! A perfect side dish or snack is just a few short minutes away. Use a mini muffin pan to make bite sized corn dog muffins that you will be able to pop in your mouth in one bite! This is a ideal recipe to make for your next summer BBQ or party as a great appetizer. Serve them with barbeque ribs, chili or just one their own. No need for a corn dog on a stick when these are so simple to make and eat.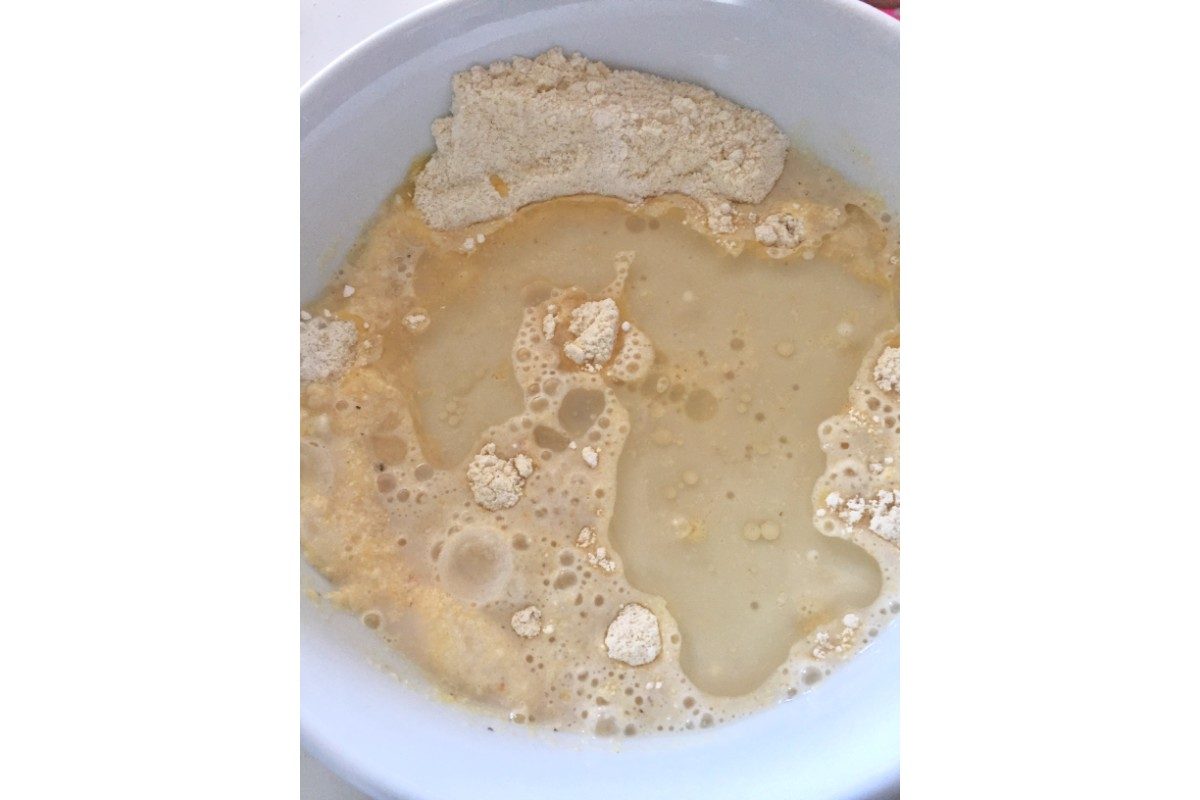 In a medium sized bowl, whisk together the all purpose flour, cornmeal, sugar, salt and baking powder.
Add the egg, buttermilk, and vegetable oil and whisk until the batter is smooth and there are no lumps.
Slice the hot dogs in half and then into small pieces.
.
Mix the hot dog pieces into the batter.
Line a muffin pan with paper muffin cups or simply grease the muffin tin. Scoop the batter into the prepared pan so the batter is about 3/4 of the way to the top. Bake the muffins in a 350 ̊F oven for about 12-14 minutes.
Remove from the muffin tin and allow to cool on a cooling rack. Serve while warm or store in the fridge and reheat when needed.
Tips
-These corn dog muffins freeze very well if wrapped tightly. Make a double batch and freeze some. When you want a corn dog muffin, you will just have to take it out of the freezer and reheat it- easy snacking!
-Try using a sweet sausage (maybe an apple sausage) instead of hot dogs in this recipe for an even sweeter muffin. Just make sure to cook the sausage before slicing it and adding it to the batter.