Pregnant women often feel the urge to eat unusual foods, and celebrities are no different to us mere mortals. Here are 15 of the strangest pregnancy cravings they have had:
1. Serena Williams: Zucchini, Asparagus and Artichoke
Super-healthy tennis champ Williams didn't indulge in sweet or sugary cravings when she was pregnant with her first son. Her fiancé revealed that she sent him on a mission to find zucchini, asparagus, and artichoke for her to eat instead.
2. Carrie Underwood: Brussels Sprouts
Brussels sprouts tend to provoke strong reactions in people – they either love or hate them. Carrie Underwood loved them when she was pregnant with her second child, and she preferred them raw.
3. Jessica Alba: Japanese Desserts
Alba's food cravings certainly weren't the healthiest, but her iron willpower stopped her from giving in all the time. Her foods of choice were Japanese, especially Japanese desserts like shaved ice with ice cream on the bottom.
4. Joanna Gaines: Fruity Pebbles and More
Joanna Gaines loves to cook homemade comfort foods, so she was able to make what she craved in her own kitchen. This included pimento cheese sandwiches, chicken spaghetti, deviled eggs with ranch dressing, and she also had a liking for Fruity Pebbles.
5. Chrissy Teigen: Doughnuts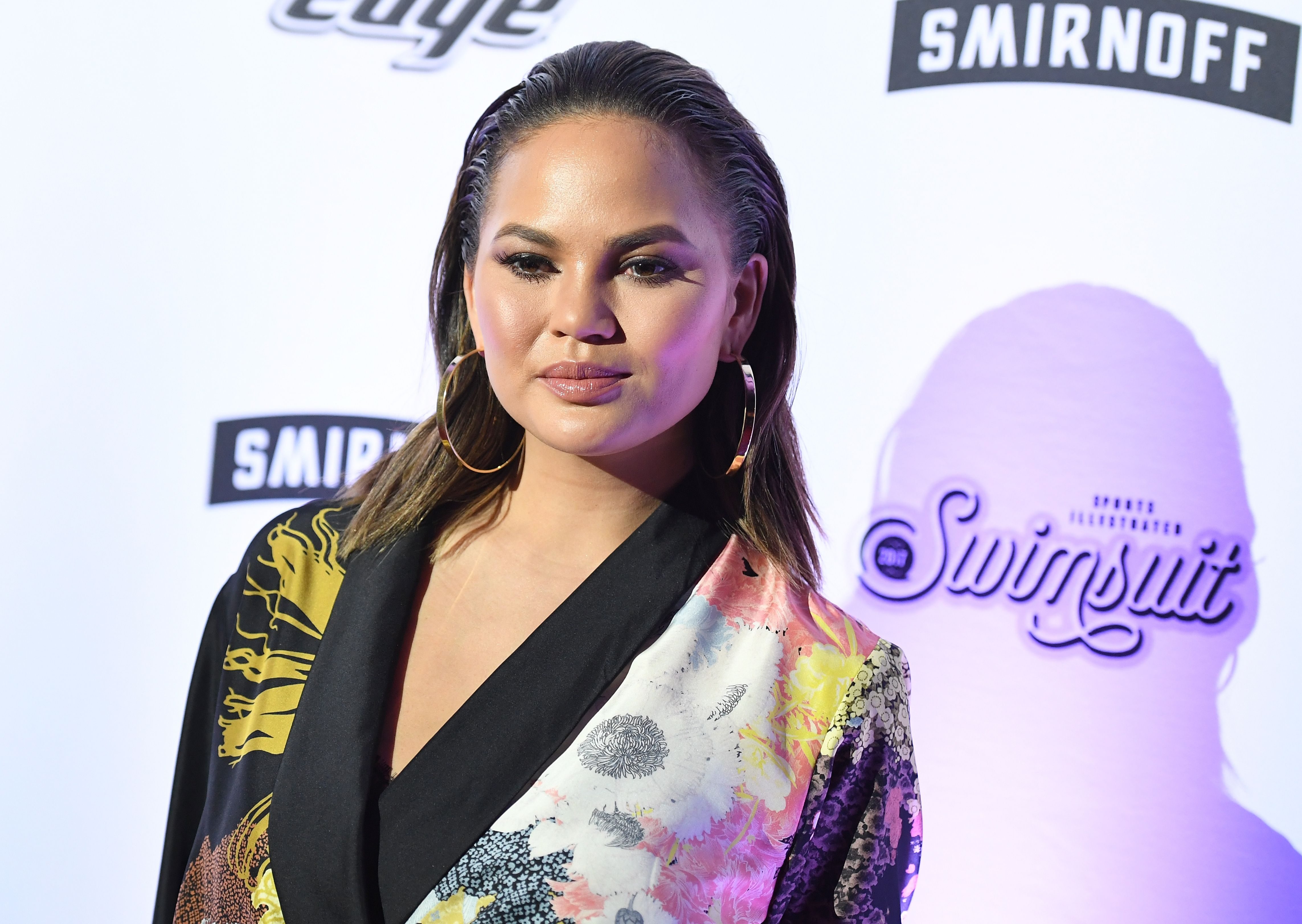 When Teigen was pregnant with her second child, she was seen carrying 50 doughnuts proudly in public.
6. Blake Lively: Dark Chocolate
Blake Lively had cravings for sweet and salty foods during her last pregnancy, but that's no surprise as she has admitted she has a sweet tooth anyway. She had a craving for dark chocolate, as long as it wasn't too sweet.
7. Natalie Portman: Pineapple and Cucumbers
Natalie Portman's cravings were different during both of her pregnancies, and the second time around she tended to crave healthier foods like pineapple and cucumbers. However, the odd burrito wasn't off the menu.
8. Jessica Simpson: Pop-Tarts and Cinnamon Rolls
Simpson's cravings during her third pregnancy were sugar and spice based. She told Entertainment Tonight that she wanted Pop-Tarts, cinnamon rolls, cinnamon gummy bears, and sour cherries.
9. Behati Prinsloo: Apples with Tajin Seasoning
Model Prinsloo had some serious sugar cravings during her pregnancy, sharing her choices on Instagram – apples with Tajin seasoning, and French fries dipped in a creamy milkshake.
10. Mindy Kaling: Jelly Doughnuts
Kaling made it very clear what she enjoyed eating while pregnant. While on The Ellen Show, she was over the moon when she was surprised with her fave treat – jelly doughnuts.
11. Porsha Williams: Ham
Williams wanted to eat vegan-inspired food during her first pregnancy, but her baby decided otherwise! On Watch What Happens Live With Andy Cohen, she said: "I am full-blown pregnant, and one of my cravings is ham,".
12. Katherine Heigl: Fettucine Alfredo and Chocolate Cake
Heigl admitted that she craved less than healthy foods during her first pregnancy. "The first month of my pregnancy I was eating bowls of fettucine Alfredo and huge slices of chocolate cake, all the while telling myself I was eating for two," she wrote on her blog.
However, for the rest of her pregnancy, she managed to switch to healthier options.
13. Laura Prepon: Cherry Soda
Prepon says that her pregnancy cravings with her first child made her feel nostalgic. She wanted Dr. Brown's Black Cherry Soda and pastrami sandwiches on rye bread – foods she hadn't eaten for years.
14. Hilary Duff: Good & Plenty Licorice Candy
Duff had such a hankering for Good & Plenty licorice candy during her second pregnancy that she sent her boyfriend out to search for some – he had to go through six stores before he found some!
15. Deena Cortese: Ice Pops
The Jersey Shore star craved sweet and summery treats like fruit, candy, and ice pops during the early stages of her first pregnancy.