Celebrities might look like gods and goddesses on the silver screen or red carpet, but they're only human, and they have some downright strange eating habits – just like us!
1. Meghan Markle
Meghan likes to make a pasta sauce by slow cooking zucchini with water and a bit of bouillon until it turns into what she says is "A filthy, sexy mush." Sounds very strange
2. Jessica Biel
Jessica Biel likes to share her shower with her food. That's right – she takes things like chicken apple sausage and a mug or espresso in with her.
She says that since she became a mother, she just doesn't have time to get ready in the morning, so she takes her food into the shower with her. Talk about multi-tasking!
3. Tom Cruise
We all love cookie dough, baked or raw – except Tom Cruise. Leah Remini's book revealed that he can't make cookies from prepackaged dough. Remini claims that he bypassed a package of it in his fridge before getting cross with his assistants because he couldn't find his "cookie stuff."
4. Jake Owen
Many of us add extra salt to our food, even though it's a bit naughty. Jake Owen, however, likes to add salt to soda. He follows an old Southern tradition, and drops peanuts into his Coke.
5. Flo Rida
Flo Rida likes boxed mac and cheese, but he likes to add his own twist to it – he mixes crushed Cheetos into it instead of the orange powder that comes with the meal.
6. Kate Hudson
Kate Hudson doesn't do breakfast. At all. She says, "I'm not one of those people who wakes up hungry. I realize that when I do have breakfast, I eat less during the day or late at night."
Nutritionists usually advise having breakfast, but it doesn't seem to be doing Kate any harm
7. Chrissy Teigen
Chrissy Teigen loves Doritos; but only the flavoring, apparently! In an interview with Delish last year, Teigen said that she licks the seasoning off each Dorito, then puts them back in the bag.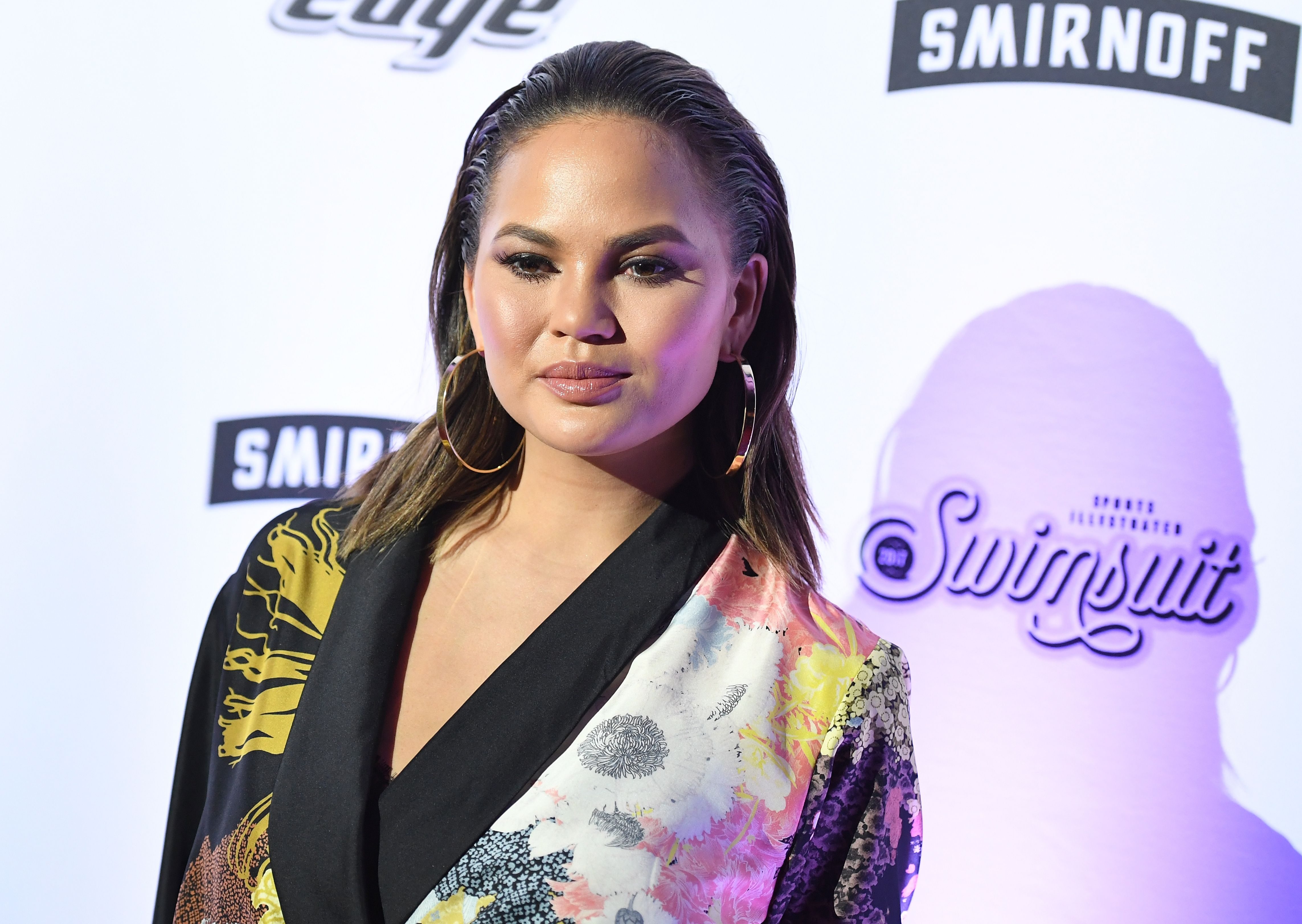 8. Tim Tebow
The SEC Nation host is very specific when it comes to his coffee. He likes a mix of half-regular, half-decaf, with "a tap of heavy organic whipping cream," some butter, unsweetened almond milk, and two-to-three drops of English Toffee flavor liquid Stevia.
9. Taylor Swift
Lots of us enjoy a glass of cold lemonade with a sandwich, but Taylor Swift has to go one better and have lavender-flavored lemonade instead.
10. Gwyneth Paltrow
No stranger to bizarre habits, the Goop goddess has some strange food preferences. Apparently, her favorite drink, (which features in her latest recipe book It's All Easy), smells like salad dressing.
Made of toasted sesame oil, chopped ginger, coconut sugar and almond milk, Paltrow calls it the "perfect warming treat for a rainy afternoon," but I think I'll give it a miss.
11. Giada De Laurentiis
The chef and restaurant owner apparently enjoys having brown rice for breakfast as an alternative to oatmeal, and her mother used to make farro for breakfast when she was a child.
Her favorite dessert is perhaps even stranger – she likes to dip Milano cookies or Nilla wafers in lemonade.
12. Channing Tatum
Tatum's favorite sandwich starts off normally enough, but he adds a special ingredient at the end. On Reddit, he wrote: "Bread, white. Peanut butter – not crunchy, creamy. Grape jelly – double portion, more than you think should actually fit on a piece of white bread. Bread. And then some Cheetos shoved in there, and then you're good to go."
13. Jessica Alba
Jessica Alba drinks a lot of water to help keep her hydrated while living her busy lifestyle, but ordinary water isn't her style – Alba says she loves adding pink Himalayan salt to her water!
14. Dale Earnhardt Jr.
If you thought Channing Tatum's choice of sandwich filling was gross, NASCAR driver Earnhardt tweeted that his favorite sandwich is mayonnaise and banana on white bread.
15. Kristin Cavallari
One of her family's favorite weeknight dinners is…bunless burgers. Yeah, it's low-carb, but burgers without the bun are surely just meat patties?
16. Erin Andrews
Erin Andrews is like many of us, and has a diet cheat day – but it's not at the weekend. Andrews chooses to cheat on her diet on a Monday instead, but that kind of makes sense as at least she has something to look forward to on a Monday!
17. Andrew Zimmern
It's only to be expected that the host of Bizarre Foods should have some kind of food foibles. Zimmern collects mustard. He doesn't just use it or like it, he collects it in the same way some people collect china.
18. Tori Spelling
Spelling's husband is chef Dean McDermott, who likes to experiment with gummy bears. Spelling says his favorite creation of hers is his gummy bear salad.
19. Gordon Ramsay
Ramsay doesn't eat three meals a day like you would expect. Instead he eats five times a day, focusing on smaller portions to keep his energy going.
20. Allison Sweeney
Allison Sweeney has a serious thing for blueberries. She adds them to her meals when she can, and thinks nothing of topping a turkey burger with blueberry jam instead of ketchup.
21. Danica Patrick
NASCAR driver Patrick is as fearless in the kitchen as she is on the racetrack. She says she has no boundaries when it comes to meat, and likes steak on her waffles as well as bison burgers.
22. Kelly Rowland
Rowland's favorite order is a Frosty with fries. "You've got the salt with the potato and the sugar. It's just so good." She told Delish.
23 Kourtney Kardashian
Kardashian insists there is a proper way to eat a Reese's peanut butter cup, and part of that is peeling the chocolate off the peanut butter to eat it like a "chocolate appetizer."