ingredients
Melted butter

1/2 cups

Water

1 tbsp.

warm whole milk

2 cups

Eggs

4 large , separated

• 130 kcal

Granulated sugar

3/4 cup

Brown sugar

2 tbsp. light

overripe banana

1 medium , mashed

All-purpose flour

1 cup

Vanilla Extract

1 tsp. pure

whipped cream for serving

banana slices for serving
Calories refers to 100 gr of product
There are lots of magic cake recipes out there, but this one works every time!
Banana and vanilla flavors burst from this clever one-pan magic cake – it's so moreish, you'll end up having at least two pieces. One thing's for sure – if you are baking this cake for family or a party, you won't have it sitting around for very long!
Instructions
Preheat oven to 325F/150C fan/gas mark 3, and lightly spray a square cake pan with baking spray or grease well with butter or oil.
Crack eggs and carefully separate whites and yolks into different bowls – add the whites to a medium bowl and the yolks to a large bowl.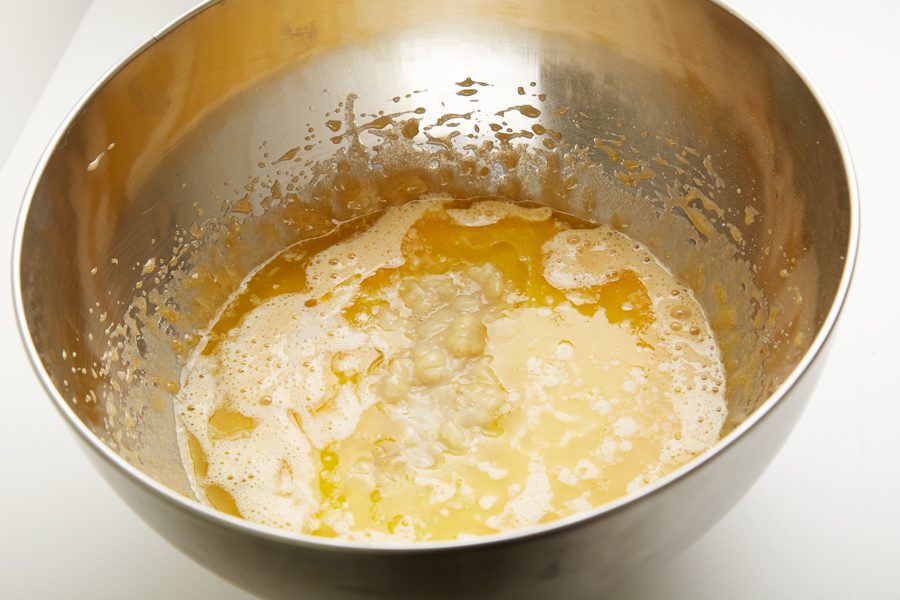 Using an electric mixer, whip egg whites until stiff peaks form.
Add both of the sugars into the large bowl with the yolks and whisk until combined.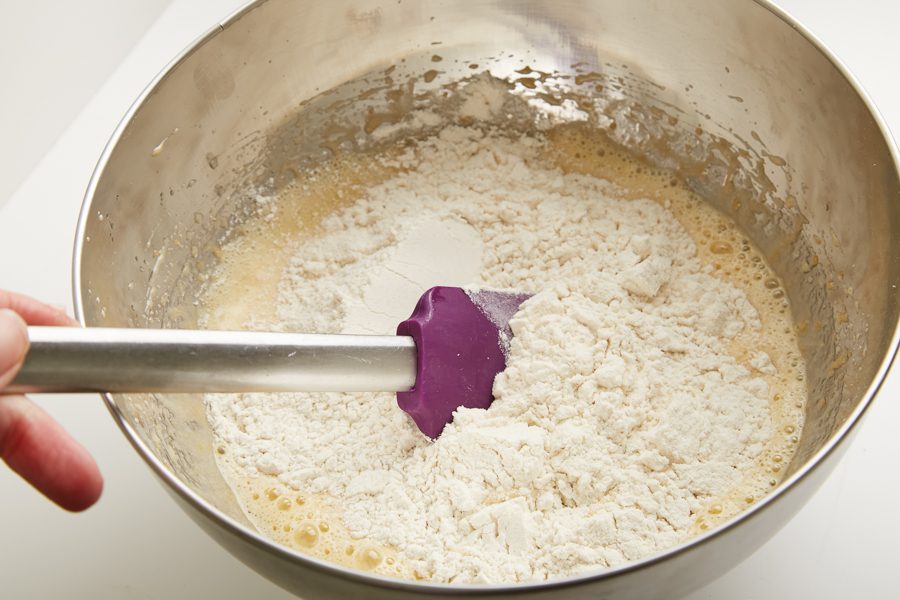 Add melted butter, water, and mashed banana to the yolk mixture and whisk. Stir in flour just until combined – don't over stir here.
Add milk and vanilla extract to the yolk and flour mix, and whisk gently.
Fold in the whipped egg whites – again, don't over stir.
The egg whites will probably float around in small clumps on the top of the mixture, but don't worry – that's how it's meant to look.
Pour batter into the prepared cake pan and bake for 45 minutes to an hour.
Let the cake cool completely. Slice and serve with whipped cream and banana slices.