ingredients
Large Kaiser (also known as Bosc) pears

4

Sugar

100 grams

• 470 kcal

White wine

150 ml

Water

150 ml

Cinnamon

1 teaspoon

Cow's milk ricotta

300 grams

Sugar

80 grams

• 470 kcal

Chocolate flakes

as much as is needed
Calories refers to 100 gr of product
Caramelized pears in white wine are a delicious and quick dessert to prepare, which can be made in advance and which will make you look great with your guests. A perfect recipe for a dinner with friends, but also as a snack, accompanied by a good cup of tea or coffee. The sweetness of the pears is increased by the syrup flavored with cinnamon and wine, while the softness they acquire with cooking make them perfect to be enjoyed only with a spoon: moreover, they are served with a delicious ricotta cream.
How to prepare caramelized pears
Carefully wash the pears. Arrange them in a saucepan and add the sugar (1).
Sprinkle them with wine and water and put the saucepan over a low flame (2).
Cook for about 30 minutes, or until the pears are very soft: to control the cooking, you can prick them with a toothpick (3).
In the meantime, put the ricotta in a bowl with the icing sugar (4).
Whip it for about 4 minutes then put it in a piping bag (5).
Remove the pears from the saucepan, raise the flame and reduce the syrup. Arrange the pears on a plate, add a sprig of ricotta cream and the warm syrup (6). Serve immediately.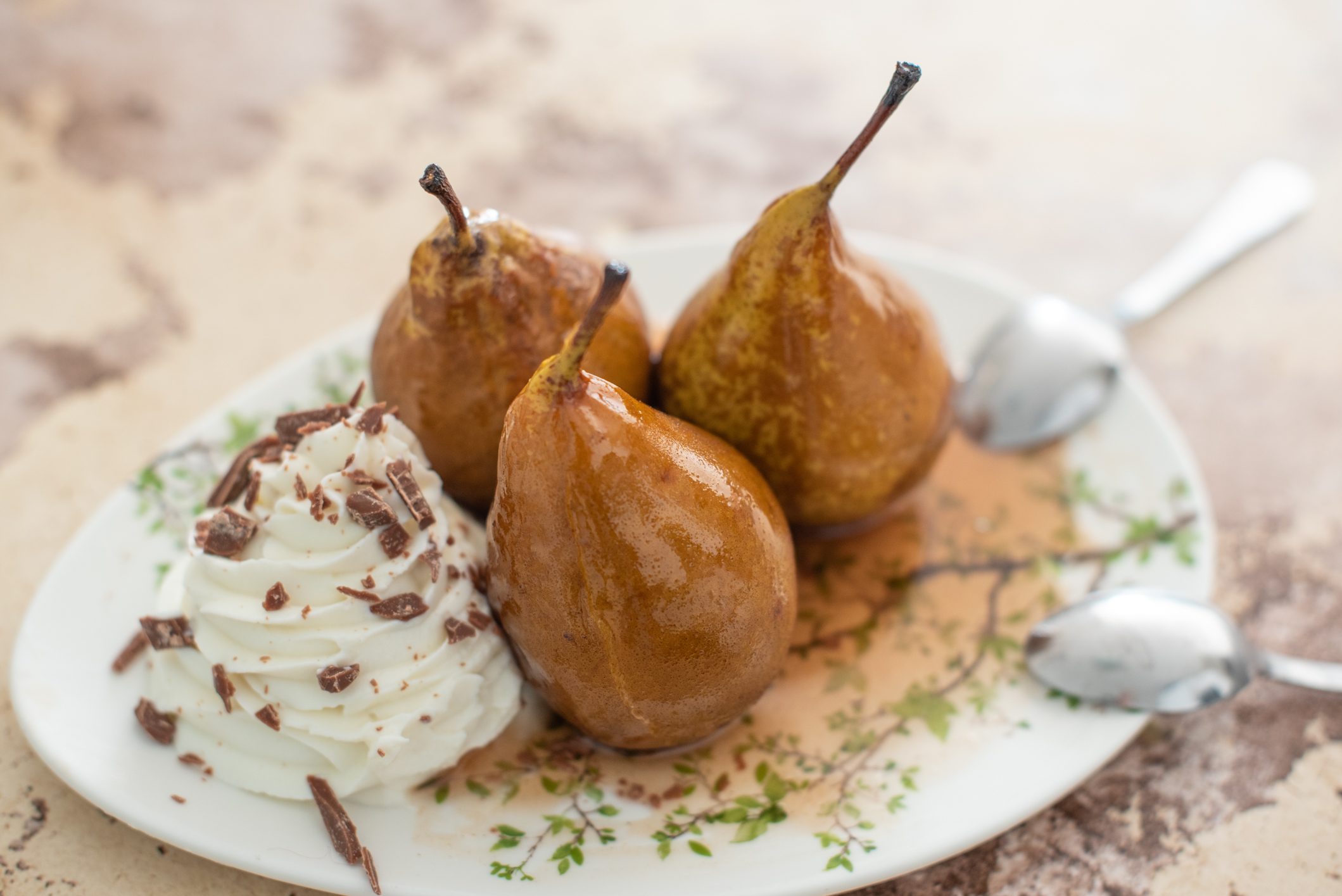 Tips
For this recipe we used Kaiser (also known as Bosc) pears, which are very soft, sweet and juicy: but you can choose the variety you prefer, being careful not to use too bitter types.
You choose whether to peel the pears before serving or not: with the peel they will have a more rustic appearance, without peel they will be even more beautiful and refined.
You can replace the ricotta cream with a different dressing, such as a homemade jam, perhaps with blueberries, or with custard or, for an even more original effect, with a mousseline cream.
Preservation
We advise you to eat your caramelized pears immediately; but you can however preserve them for 12-24 hours tightly closed in an airtight container. On the other hand, ricotta cream must be made just before serving the dessert.