ingredients
Grated parmesan cheese

80 grams

Butter

80 grams

• 717 kcal

hard-boiled eggs

2

Anchovies

2

Cauliflower

1 head

Lemon

½ 

Fresh parsley

as much as is needed

Salt

as much as is needed

• 1 kcal
Calories refers to 100 gr of product
Cavour cauliflower is an Italian side dish, simple to make and very tasty, which owes its name to the historical character who seems to have loved eating the vegetable prepared in this way, Camillo Benso Count of Cavour. We are talking about blanched cauliflower florets, then made au gratin and then seasoned with a rich sauce made with hard-boiled eggs, anchovies and parsley. In short, an appetizing dish that maintains all the important nutritional characteristics of cauliflower, enriching its taste. Prepare our recipe now and you will discover a different and tasty way to eat this precious vegetable.
How to prepare Cavour cauliflower
Remove the cauliflower florets (1) and rinse them under running fresh water. Then dab them with paper towels and blanch them for 5-10 minutes.
Drain the florets al dente and transfer them to the pan together with 50 grams of butter (2). Let them flavor by mixing. Add salt.
Butter the bottom of a baking dish, sprinkle it with grated Parmesan cheese and arrange the florets (3). Sprinkle the surface with Parmesan cheese and bake in a preheated static oven at 190 degrees C for 10-15 minutes.
In the meantime, peel the hard-boiled eggs and collect them on a plate together with the anchovies (4). Mash everything with a fork adding generous chopped parsley.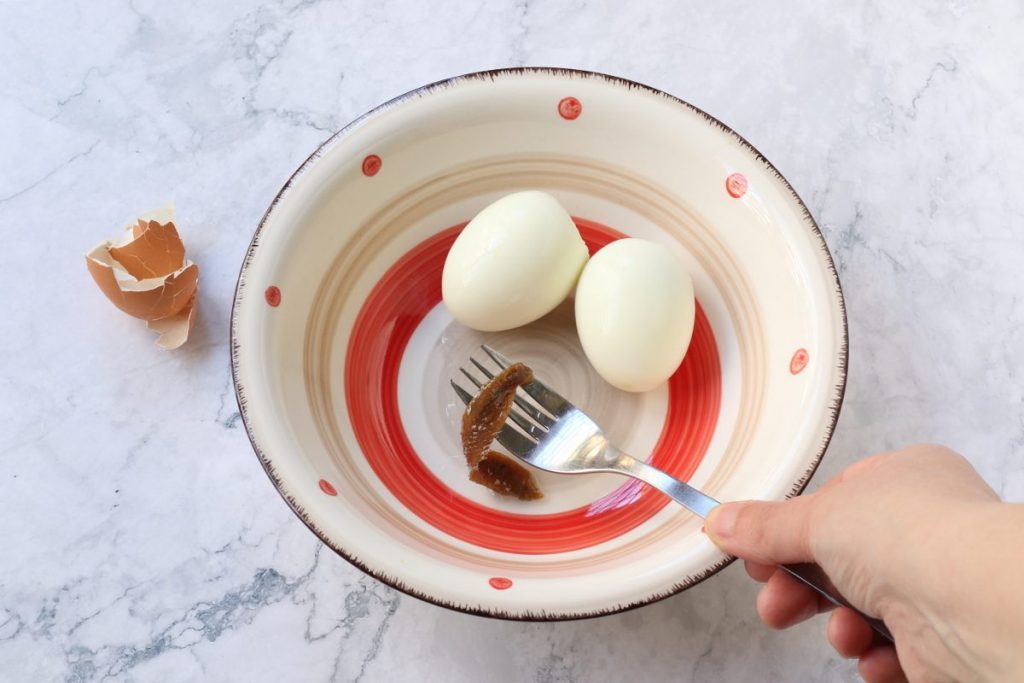 Gently melt the remaining butter together with ½  lemon juice. Then add the dressing to the mashed eggs with the anchovies (5). Mix well.
Take the cauliflower florets from the oven and, while it is still hot, spread the seasoning on the surface (6).
Serve the cauliflower while still hot (7) as a main course or as a single dish together with slices of toasted bread.
Tips
You can boil the cauliflower florets in advance and prepare the rest of the dish only afterwards, so as to complete the preparation just before serving. Avoid cooking it too much, because its cooking must be completed in the oven.
The original recipe has very specific ingredients, but you can customize it according to your taste. You can for example enrich the sauce as you prefer; if you love strong flavors you can for example add chopped capers and pepper. You can replace the Parmesan cheese with another type of grated cheese, such as Gruyere or Pecorino, for a touch of greater flavor. Finally you can add the aromatic herbs you love most to cauliflower, before making it au gratin.
If you love cauliflower but you want to taste it in a fresher version, try the cauliflower salad recipe.
Preservation
We suggest you to immediately eat your Cavour cauliflower, in order to fully enjoy aromas and tastes. You can still keep it in single portions in the refrigerator for 24 hours.