These easy chocolate almond clusters are perfect for any occasion, but are a particular treat on holidays. It's a quick and easy dessert recipe that is gluten-free, and can be made vegan.
Rich, sweet chocolate is mixed with whole almonds to create a crunchy, yet creamy treat. Best of all, you only need two ingredients: chocolate and almonds.
It's easy to customize the recipe according to your liking, so make sure to check out our tips below for variations. Finish the clusters off with a sprinkling of sea salt, and you have a fancy dish, ready to be enjoyed. Quick, grab the chocolate and almonds, and make this today!
Chocolate Almond Cluster Ingredients
Chocolate: for best results, use high-quality dark chocolate.
Nuts: use large, whole almonds. Slivered almonds will be too small and won't give you the same crispy texture.
How To Make Chocolate Almond Clusters
Prepare the almonds first. Place the almonds in a pan over medium heat and cook until toasty and fragrant. Take care not to burn the almonds. Now place the chocolate chips in a pot over medium heat and stir until all the chocolate has melted.
Take the chocolate off the heat, add the almonds, and stir to combine. Scoop into cups, refrigerate, and serve!
Tips For Easy Chocolate Almond Clusters
This recipe is gluten-free and keto-friendly. Make it vegan by using vegan chocolate!
If you want it to be sweeter, you can also use semi-sweet chocolate or white chocolate, but whatever you choose, make sure to use the best quality you can find. Since the recipe only has two ingredients, there's nowhere to hide.
You can also make the clusters in a crockpot. Place the chocolate and the almonds in a crockpot and cook for 1 hour. Stir and drop spoonsful of the mixture on a baking sheet lined with parchment paper. Refrigerate and serve.
Decorate the clusters with shredded coconut or rainbow sprinkles.
If you don't like almonds, you can use any other type of nut: hazelnuts, pecans, walnuts, cashews, or macadamias will all work well.
Don't want nuts? You can also use dried fruits instead of nuts. Try cranberries, raisins, or orange peel.
How To Store Chocolate Almond Clusters
Store the almond clusters in the fridge for up to a week.
Can You Freeze Chocolate Almond Clusters?
Yes, you can! Place the clusters in a Ziploc bag, and freeze for up to 3 months.
Instructions
Cook the almonds in a pan. Allow to cool.
Cook the almonds in a pan. Allow to cool.
Melt the chocolate.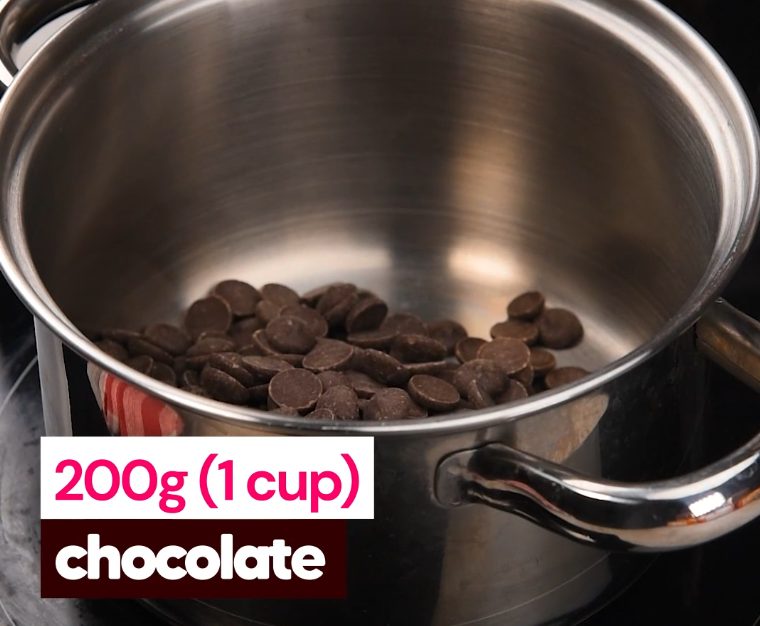 Add the almonds to the melted chocolate.
Scoop the almond clusters into paper cupcake cups.
Cool it in the fridge until hardened.
Add the almonds to the melted chocolate.
Remove the clusters from the cupcake liners and serve.
Notes
Keep a few of the chocolate almond clusters in the freezer for when you get unexpected guests.
Another recipe you need to try
Another recipe you need to try
Another recipe you need to try