ingredients
Egg

1 whole small

• 130 kcal

Plain Yogurt

½ cup thick

All-purpose flour

1 cup

Vanilla Extract

1 teaspoon

Baking powder

2 teaspoons

• 156 kcal

Rum

1 tablespoon

Sugar

2 tablespoons granulated or powdered

• 470 kcal

Raisins

2 tablespoons

Canola oil, for frying

Icing sugar

¼ teaspoon, to serve
Calories refers to 100 gr of product
Savor the lovely flavors of the loveliest sweet snack that can be prepared with the basic kitchen essentials and practically no effort. Just whip up the ingredients together to a fluffy mix and enjoy the deep fried delicious fritters.
These Croatian fritters have a lovely crust texture on the outside and are soft on the inside with amazing flavors. Serve it to people of all ages for some fun memories while your entire family enjoys it!
Crack open the egg in a bowl.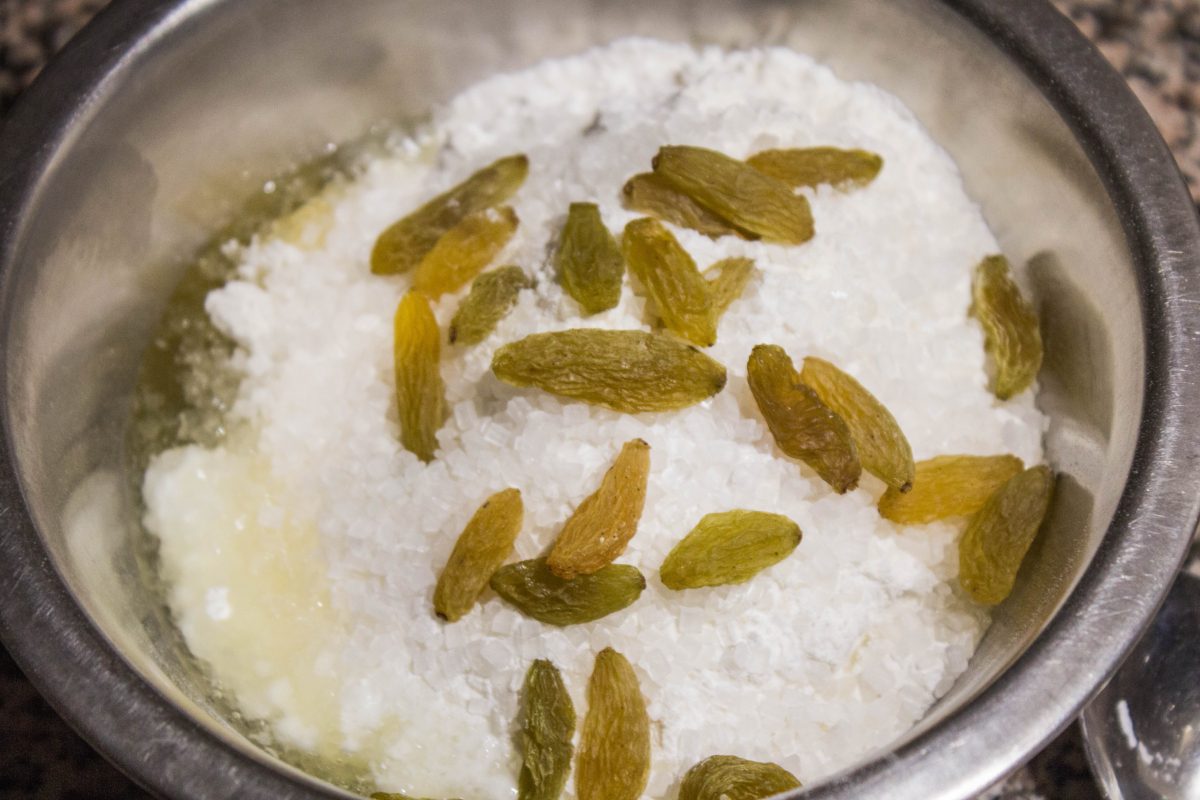 To it, add the yogurt, flour, vanilla extract, baking powder, rum, sugar, and raisins.
Whisk everything well to get a smooth and well-blended mixture. Keep it aside.
Heat the oil for frying. Add a small teaspoonful of the batter to the hot oil on medium heat and then fry it for 4 to 5 minutes on all sides or until golden brown in color. Drain the fritters on another plate.
Serve them with a generous dusting of icing sugar, and enjoy!
TIPS
Make sure that you beat the batter well enough so that no lumps are present. Crack open the egg carefully into the bowl so that no eggshells are accidentally added to the fritter batter.
Nutritional information (per serving): 119 Calories, 6.3g Total fat (0.7g Saturated fat, 1.8g Polyunsaturated fat, 3.5g Monounsaturated fat), 14.5mg Cholesterol, 111.7mg Sodium, 53.3mg Potassium, 13.4g Total carbohydrates (0.4g Dietary fiber, 3.5g Sugars), 2.4g Protein