ingredients
Flour

180 grams (1 cup and ½)

Sugar

160 grams (⅘ cup)

• 470 kcal

Bitter cocoa powder

50 grams (⅓ cup)

Eggs

4

• 130 kcal

Baking powder

1 teaspoon

• 156 kcal

Butter

as much as is needed

• 717 kcal

Water

100 ml (almost ½ cup)

Sugar

30 grams (almost ⅕ cup)

• 470 kcal

Coffee espresso

40 ml (8 teaspoons)

Rum

20 ml (4 teaspoons)

Fresh whipping cream

500 grams (4 cups)

Chocolate and hazelnut cream

100 grams

Chocolate curls

as much as is needed
Calories refers to 100 gr of product
The Cuban cake is a truly greedy and spectacular dessert, which can be prepared in no time. Perfect for celebrating birthdays and anniversaries, it features the three ingredients that immediately recall the island of Cuba; cocoa, coffee and rum. It is prepared with a classic sponge cake, that is first softened with a syrup with an intense and inebriating aroma and then stuffed in layers with a voluptuous cream based on cream and chocolate. An authentic delicacy, that will win you over for its softness and simplicity and that will leave everyone speechless. So let's find out how to prepare it step by step with our recipe.
How to prepare the Cuban cake
Prepare the cake; break the eggs into a bowl (1), add the sugar and work for a long time until the mixture will be light and very fluffy.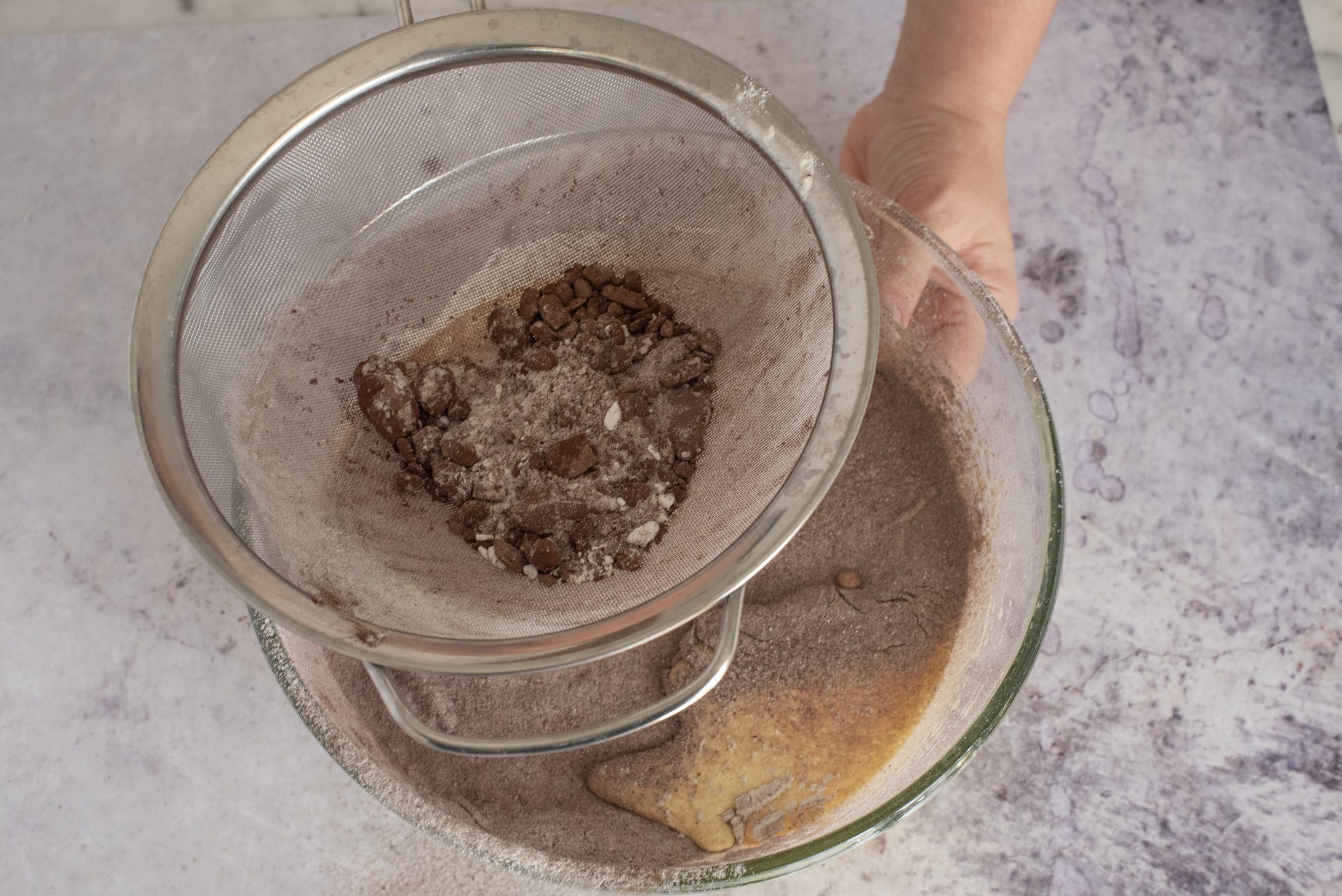 Add the flour, sifted with cocoa powder and baking powder (2), and mix well.
Grease a 22 cm diameter cake pan, pour the mixture and level with a spatula (3). Bake in a static oven at 180 degrees C and bake for about 30 minutes. Remove from the oven and let it cool.
Mix all the ingredients for the syrup (4).
Prepare the cream; whip the cream, add the chocolate cream and mix gently with a hand whisk (5).
Divide the cake into three layers, removing some of the dough from the bottom layer that you will need for the final decoration (6).
Thoroughly wet the first layer of cake (7).
Stuff the cake layer with a little cream (8) and then cover with the second layer, always moistening it with the syrup.
Continue with the cream and cover with the last layer of cake. Decorate the surface with the cream, some cake crumbs kept aside (9) and a few curls of chocolate. Keep refrigerated until ready to serve.
When ready to serve, cut into slices and bring to the table (10).
Preservation
The Cuban cake can be preserved in the refrigerator, well covered on the surface with a sheet of cling film, for a maximum of 2-3 days.