ingredients
raw cacao powder

2 tablespoons

extra-virgin coconut oil

1 tablespoon, semisolid consistency

honey or liquid stevia

1 teaspoon, to taste

Vanilla Extract

¼ teaspoon
You will certainly love this super easy to prepare healthy dessert that is as chocolatey as any other regular chocolate! Just whisk all the ingredients together until smooth and you have the most likable dessert to relish.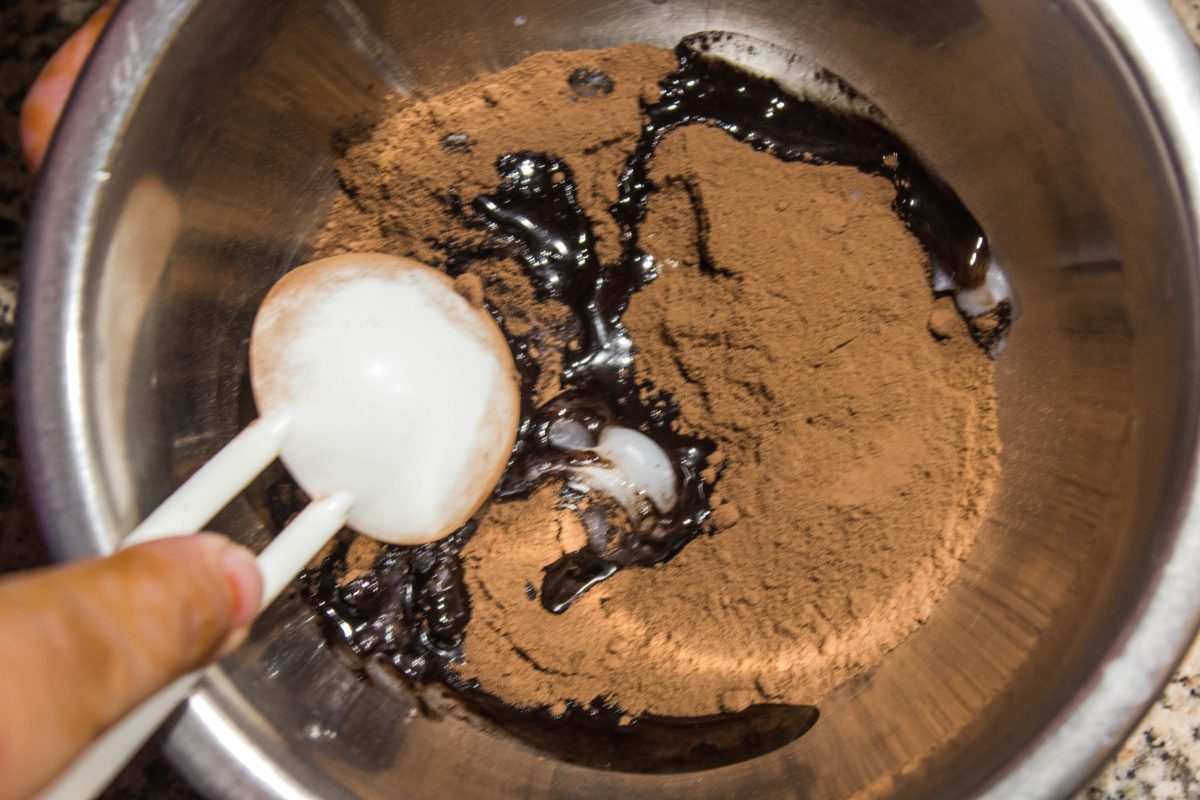 You can portion it either as two mini fudge or make one small chocolate fudge with this quantity of ingredients. In short, this is something that the vegan population or people on a paleo diet would certainly enjoy many times over.
Add all the ingredients in a small bowl and whisk them well until the mixture is smooth and well blended. Now, transfer the fudge mixture in two small cupcake mold or in one mold, as per personal preference. Chill it for 15 minutes and then demold the fudge carefully on to the serving platter. Serve immediately and enjoy!
TIPS
Make sure that you beat the batter well enough so that no lumps are present and the mixture is smooth in consistency. The fudge melts quite fast so you should be careful to keep it chill until use.
Nutritional information (per serving): 199 Calories, 15.5g Total fat (14g Saturated fat, 0g Polyunsaturated fat, 0g Monounsaturated fat), 0mg Cholesterol, 10.1mg Sodium, 1.6mg Potassium, 11.5g Total carbohydrates (4g Dietary fiber, 2.5g Sugars), 3g Protein