ingredients
Spreadable goat cheese

200 grams

Fresh unsweetened cream

200 ml (almost 1 cup)

Mixed fresh vegetables (zucchini, carrots, peppers and spring onions) -

as much as is needed

Gelatin in sheets

4 grams

Salt

as much as is needed

• 1 kcal

Pepper

as much as is needed
Calories refers to 100 gr of product
The goat cheese mousse with vegetables is a delicious, colorful and irresistible appetizer. The basic ingredient of this recipe is goat cheese which, when mixed delicately with whipped cream, creates a fresh mousse with a creamy and enveloping consistency. Perfect for dipping lots of crunchy vegetable sticks, but also for spreading on slices of toasted bread, it can be served in elegant single-portion bowls at a buffet on the terrace or garden.
How to prepare the goat cheese mousse with vegetables
Collect the well-drained goat cheese in a bowl and work it with a pinch of salt and a sprinkling of pepper (1). Keep aside in the refrigerator.
Soak the gelatin in cold water for 10 minutes. Then squeeze it (2) and transfer it to a saucepan with 50 ml of cream taken from the total; put on the heat and melt perfectly, then turn off and let cool.
Whip the remaining cold cream until it is firm and foamy (3).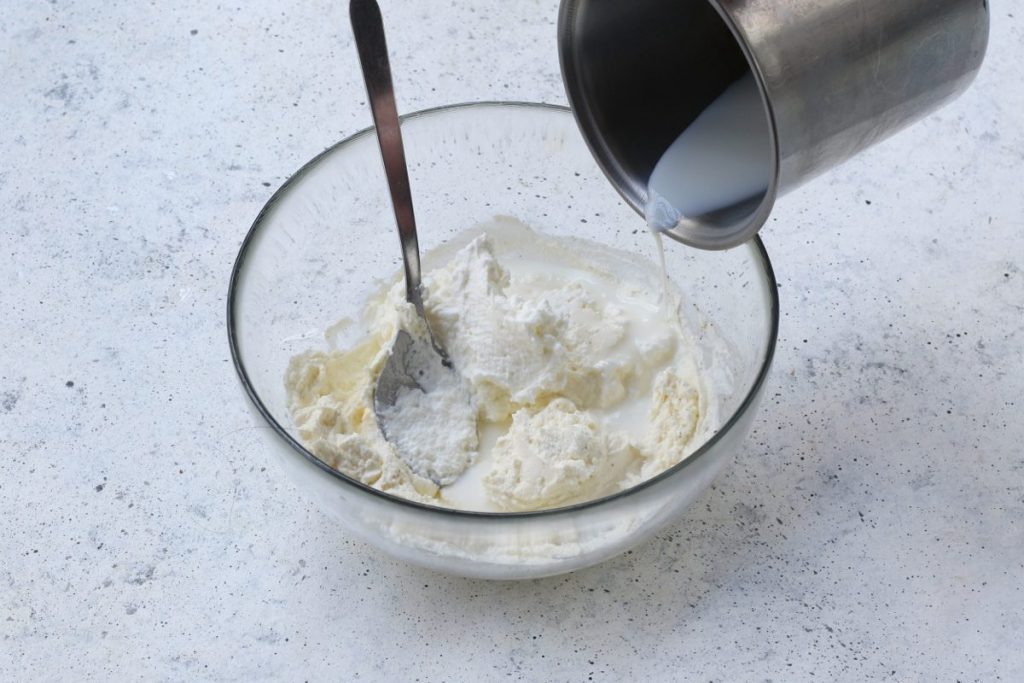 Incorporate the whipped cream into the goat cheese, stirring gently and with movements from the bottom up; add the liquid cream with the gelatin, when it is at room temperature (4), and mix perfectly. Refrigerate for at least 2 hours.
Wash the vegetables, clean them and slice them into more or less similar sticks (5). Keep them aside in a cool place.
Distribute the cold mousse in 4 large bowls (6).
Arrange a small group of vegetable sticks in each bowl, complete with a generous grind of pepper and serve (7).
Preservation
The goat cheese mousse with vegetables can be preserved in the refrigerator for a maximum of 2-3 days, placed in a special container with an airtight seal.