Lasagna is one of the most comforting pasta dishes you could possibly eat. Rich, creamy, and delicious…what's not to love? But what do you do if you're vegetarian? With our easy recipe, you can simply substitute meat for vegetables, add tomato sauce and cheese, and you'll end up with a healthy veggie lasagna that's just as delicious as the classic one. Don't feel that you should strictly stick to the recipe. While we use eggplant, tomato, and carrots, this recipe works great with any seasonal vegetables.
Making lasagna doesn't have to take all day. This recipe is quick, easy, and adaptable. Simply use the vegetables you have on hand. With this delicious vegetable lasagna, even meat-eaters will ask for more!
Directions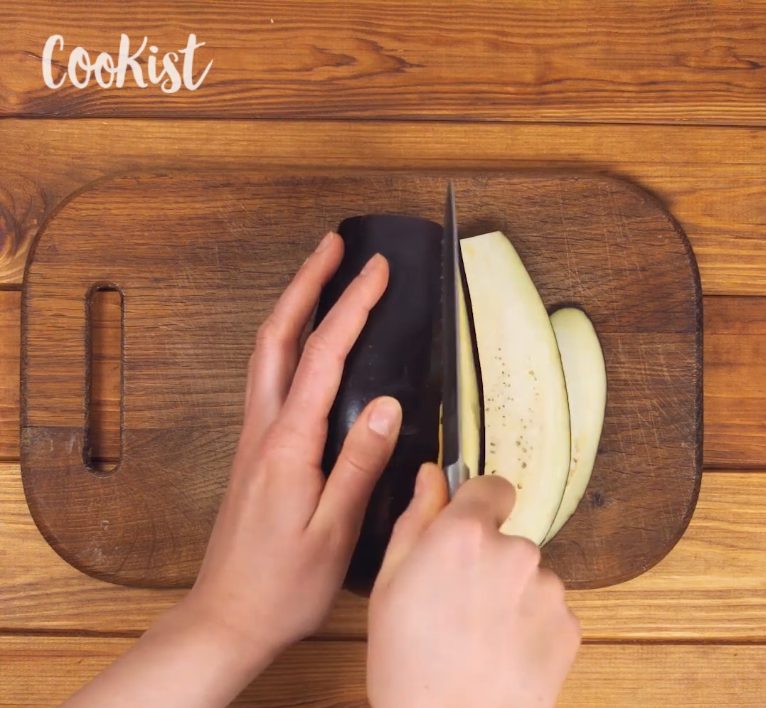 1
2
3
Slice the eggplant and carrots thinly (lengthwise).
Slice the eggplant and carrots thinly (lengthwise).
Sliced the tomato thinly.
Heat some vegetable oil and use it to cook carrot and eggplant slices until golden.
4
5
6
Sliced the tomato thinly.
Make a béchamel (white sauce): Melt butter and cook the flour in it for around 30 seconds. Start adding the milk gradually, while whisking constantly. Cook until the sauce thickens, then season with salt, pepper and nutmeg.
Layer the bottom of a baking dish with the grilled eggplant slices. Top with tomato slices and dried basil.
Add tomato sauce and half of the cheese.
7
8
9
Heat some vegetable oil and use it to cook carrot and eggplant slices until golden.
Add another layer of eggplant, then white sauce, carrots, cheese, eggplant, tomato sauce and more cheese.
Bake the lasagna for 30 – 35 minutes at 180°C (or 350°F) until golden.
Serve and enjoy!
Recipe Notes
This recipe is completely vegetarian. To make this vegan, simply substitute the butter with olive oil when making the white sauce. Leave out the cheese, and add nutritional yeast for a "cheesy" flavor.
You can use any veggies you want: zucchini, squash, spinach, Swiss chard, mushrooms, etc. Aim for about 3 cups of vegetables.
The unbaked vegetable lasagna can be stored in the refrigerator for up to 2 days. Simply cover tightly with a layer of parchment paper and then with foil.
To freeze the lasagna: prepare the recipe, but do not bake. Cover the baking dish tightly, and freeze for up to 3 months. If you want to freeze cooked lasagna, let it first cool completely. Cover with two layers of foil. When you want to eat it, simply defrost the lasagna in the refrigerator overnight, and bake at 200°C (400°F) for 1 hour.
Make this a Mexican Lasagna, by adding black beans, chopped bell peppers, and corn. Remember to add seasonings too: cumin, paprika, and oregano!
The secret to a non-watery vegetable lasagna, is to make sure you cook all the vegetables before assembly. All the moisture will cook out beforehand, meaning you won't be left with a soggy mess after it comes out of the oven.
To make it healthier, use ricotta cheese: it's creamy and high in protein.