ingredients
Type 0 flour

300 grams

Water

140 grams (½ cup)

Extra virgin olive oil

40 grams (⅕ cup)

Salt

1 teaspoon

• 1 kcal

Golden onions

600 grams

Spring onions

400 grams

Grated Pecorino cheese

40 grams

Tomatoes

10-12

Anchovies in oil

3 fillets

Pitted Olives

2 tablespoons

Raisins

as much as is needed

Extra virgin olive oil

as much as is needed

Salt

as much as is needed

• 1 kcal

Pepper

as much as is needed
Calories refers to 100 gr of product
The Italian calzone with onions is a delicious and simple recipe, perfect as a single dish but also as an appetizer. It is a savory pie – and not a real calzone – which encloses in a shell of oil puff pastry a soft vegetable-based filling, flavored with anchovies and pecorino cheese. Also known as onion pizza, it is a traditional Italian preparation that uses the bulbs of the onions that are not yet enlarged, also known as spring onions. So let's find out how to prepare this tasty savory pie in the best way.
How to prepare the calzone with onions
Clean the onions and spring onions, slice them and collect them in a bowl full of water (1).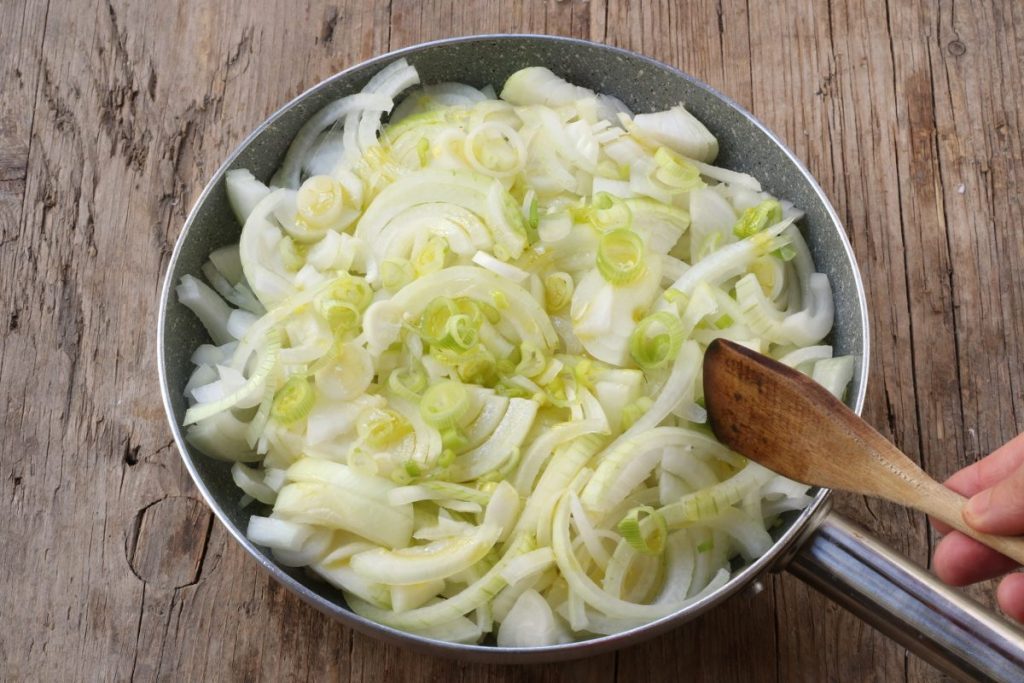 Rinse them, drain them, dab them with paper towels and let them dry in a pan with 1 glass of water (2) for about 15 minutes with a lid. Then add a generous quantity of oil and let it brown.
Add the anchovies, the washed tomatoes cut into 4 wedges, the previously soaked raisins, well squeezed, and the olives (3). Add salt and pepper. Cook for another 15-20 minutes, stirring. Turn off and let cool completely.
Add the pecorino cheese to the filling and mix (4).
Prepare the dough: collect the flour in a bowl, add the water, then oil and salt (5). Then mix.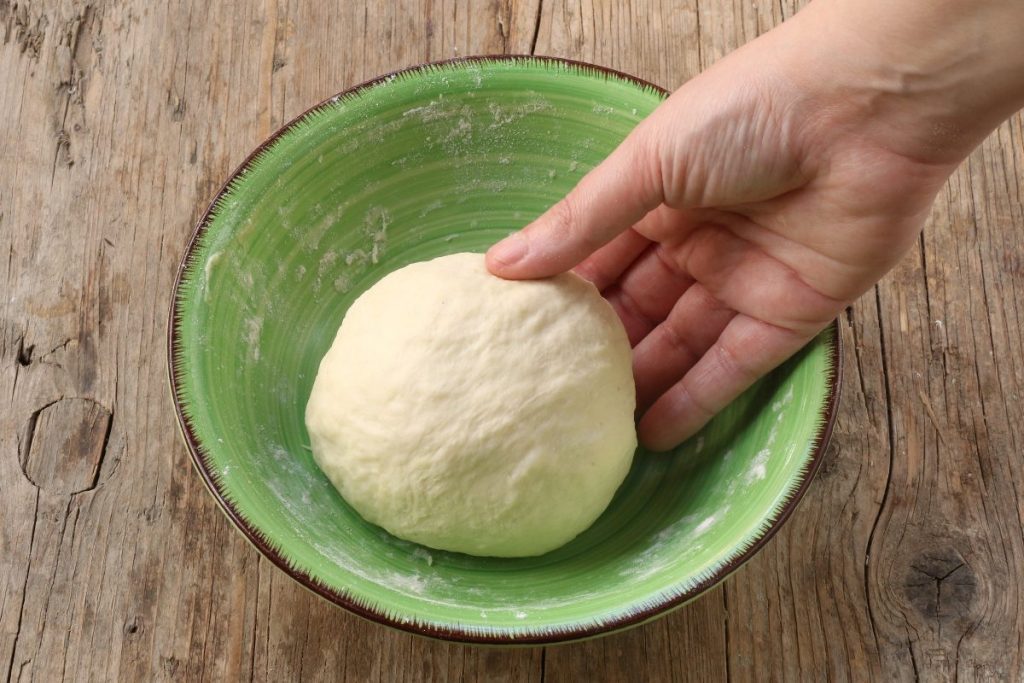 Knead and form a ball. Place it in a bowl to rest for about 30 minutes (6).
Take a little more than half of the dough and roll it out in a thin sheet. Then use it to coat a 24 cm diameter cake tin (7) in which you will have placed a disk of parchment paper.
Then pour the filling and level it. Then roll out the second portion of dough and use it to cover the calzone (8).
Remove the excess dough, fold and seal the edges, prick the surface of the savory (9).
Grease the surface of the onion pizza generously and cook it in a preheated static oven at 180 degrees C for about 50 minutes, monitoring the browning. Remove from the oven and let cool completely before serving (10).
Preservation
You can preserve your calzone in the refrigerator for 1-2 days, tightly closed in an airtight container.