ingredients
Ripe banana

3 large, peeled and mashed

Eggs

2 large, yolk and white separated

• 130 kcal

Vanilla Extract

1 teaspoon

Nutmeg powder

½ teaspoon

Cinnamon powder

½ teaspoon

Powdered white sugar

1½ tablespoons

Honey

1 tablespoon

A pinch of salt

Flour

2 cups

Milk

¼ cup

• 49 kcal

Butter

1 tablespoon, or enough oil for shallow frying

• 717 kcal
Calories refers to 100 gr of product
This recipe of Jamaican banana fritters is quite unique and versatile as it is a cross between the doughnuts and pancakes. So, you can use the same batter to either shallow fry the fritters in enough oil for the decadent version (the traditional Jamaican way) or use just a bit of oil to grease the pan and cook them in it. Serve it with some honey and a little salted butter to enjoy the sweet and savory pancake combination!
INSTRUCTIONS:
Add the mashed banana, egg yolks, nutmeg, cinnamon, powdered sugar, honey, and salt in a bowl.
Whisk it all up until the ingredients are well blended. Add the flour, milk, and egg whites to the banana mixture and stir everything well.
Heat oil for cooking (as per your preference) and pour a ladleful of this batter.
Cook the fritters on medium heat or until light brown in color on both sides. Repeat with the remaining batter.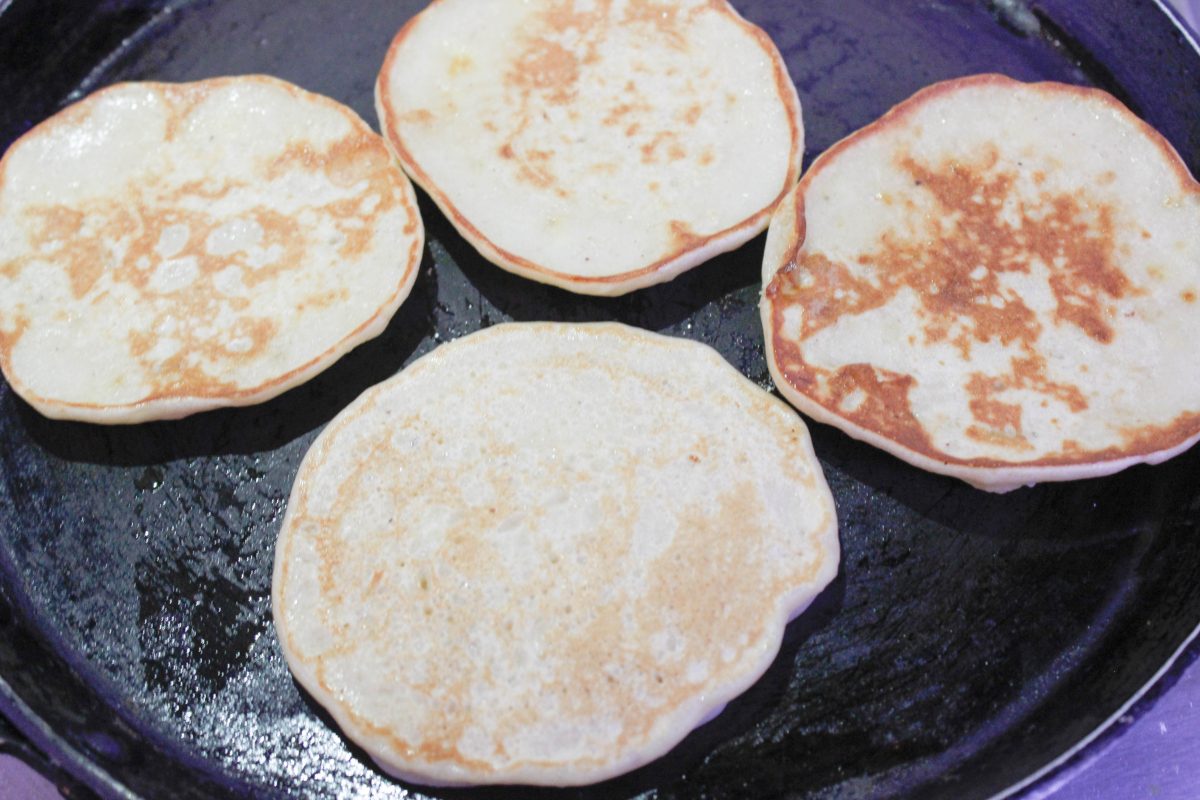 Serve hot with honey, butter, or powdered white sugar and Nutella!
TIPS
It is best to use ripest of the bananas for this recipe as they impart natural sweetness to the fritters.
Nutritional information (per serving): 141 Calories, 2.4g Total fat (1.1g Saturated fat, 0.4g Polyunsaturated fat, 0.7g Monounsaturated fat), 40.4mg Cholesterol, 41.2mg Sodium, 100.2mg Potassium, 25.5g Total carbohydrates (1g Dietary fiber, 5g Sugars), 4.2g Protein