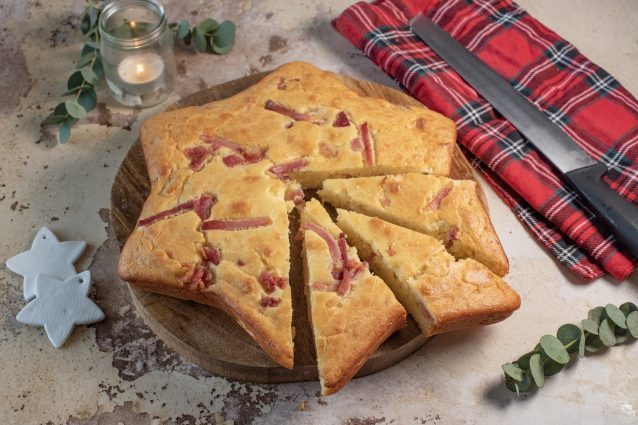 ingredients
Whole white yogurt

Parmesan cheese

1 jar, grated

Flour

1 jar

Seeds oil

1 jar

Eggs

3

• 130 kcal

Milk

1 jar

• 49 kcal

Salt

• 1 kcal

Pepper

provola cheese (or any other stringy cheese)

100 grams

Bacon

80 grams, diced

speck strips

80 grams

Instant yeast for savory pies

1 packet
Calories refers to 100 gr of product
The most classic seven jars pie is the sweet one, tall and fluffy, prepared using a classic jar of yogurt as the unit of measure, those of 125 grams But it is possible using the same measuring jar to prepare a savory pie, very rich and delicious, which will surprise everyone. The base is the classic one of a savory pie, and then you can proceed with the filling as you prefer: cured meats, cheeses, but also cooked or pickled vegetables. Just use your imagination!
How to make Seven Jars Christmas Savory Pie
Break the eggs in a bowl. Add the yogurt (1) and mix.
Add the milk and oil and (2) mix once again.
Also add the grated parmesan cheese (3).
Finally add the flour mixed with the instant yeast (4). Season with salt and pepper.
Add the fillings of your choice to the bowl (5).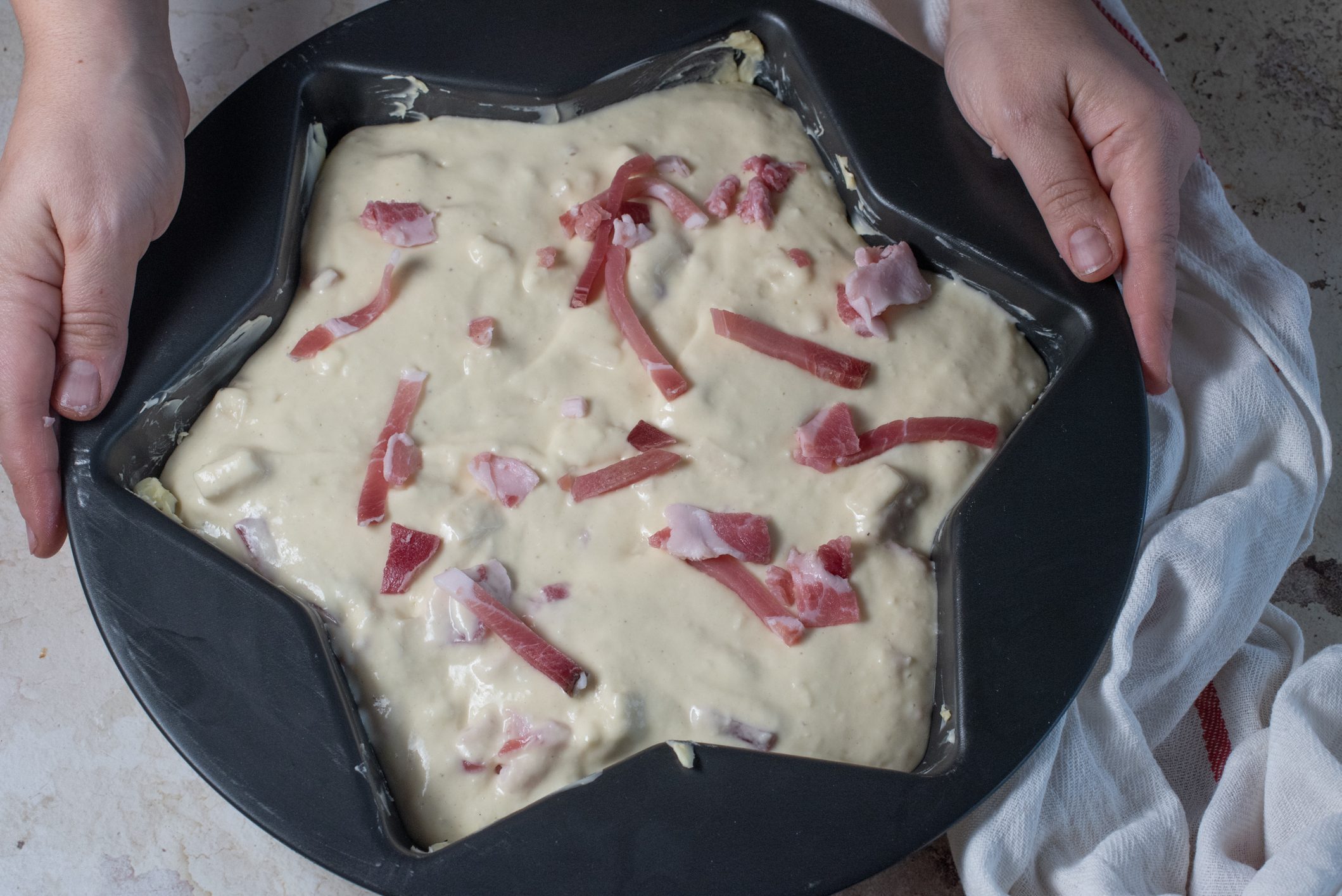 Pour the mixture into a well-greased mold (6) and bake in a hot oven at 175 degrees C for about 35 minutes.
When the surface is golden brown, take the cake out of the oven and let it cool. Turn it out into a serving dish and serve in slices (7).
Notes
This recipe is for a star mold of about 26 cm or a round mold with a diameter of 23 cm.