One of the most common disadvantages of the ongoing pandemic is the inability to dine out with friends and loved ones. In Amsterdam, where they are also currently fighting the deadly disease, a restaurateur introduced mini-greenhouses that can sit two customers at a time so that they can maintain social distancing while dining.
This restaurant is the Mediamatic ETEN which is known to offer a four-course vegetarian menu for diners with their unique greenhouses being their most notable feature.
Almost expectedly, the waiters strictly adhere to wearing protective masks and gloves as they attend to customers. They also use long wooden boards to serve to endure maximum safety.
The feature is, however, new and currently in a  "trial" phase. So for now, it is only offered to close relations of the restaurant's staff.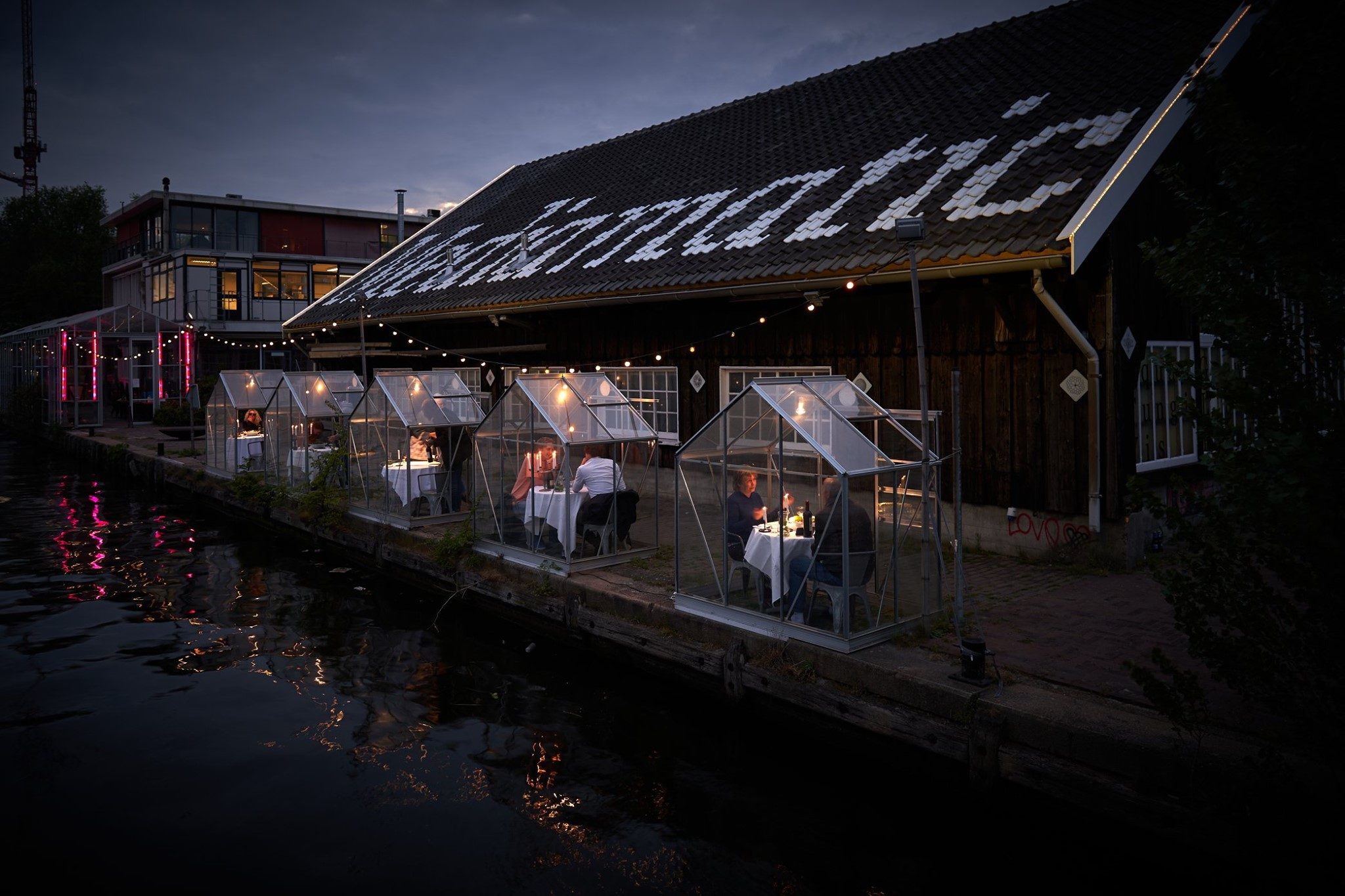 However, many people already approve of the initiative with the restaurant's website boasting that upcoming reservations for the greenhouse dining are completely sold out!
Admittedly, the idea of private dining rooms like the Mediamatic mini-greenhouses can be a great hit considering that many countries have started making plans to loosen social distancing restrictions.
As the coronavirus pandemic eases worldwide, modifying everyday activities like dining out, riding cabs, and others have to be modified to limit the transmission of COVID-19.
As for the restaurant industry which we are ever interested in, we hope to see many more creative ideas like mini-greenhouses for customers.
Meanwhile, remember to keep good hand hygiene and practice social distancing.
Stay safe!
Images credits: https://www.facebook.com/stichting.mediamatic/