ingredients
Flour type 00

150 grams (1 cup and ⅓)

dried figs

150 grams

Shelled walnuts

150 grams (1 cup and ⅓)

soft butter

150 grams (⅗ cup)

Mixed candied fruit (orange and cedar)

150 grams

Granulated sugar

100 grams (½ cup)

Raisins

100 grams

Grappa

100 grams

Dates

50 grams

Rye flour

50 grams

Pine nuts

50 grams

Toasted almonds

50 grams

Yeast for cakes

8 grams

Eggs

2

• 130 kcal

Zest of orange and lemon

as much as is needed
Calories refers to 100 gr of product
Zelten is a typical Iitalian cake that is prepared during the Christmas period in the region of Trentino Alto-Adige; for this reason it is called zelten, from "selten" which in the local dialect means "sometimes". It is a sweet bread, of ancient peasant tradition, made with wheat flour and rye flour, dried fruit and candied fruit. The addition of grappa and grated zest of oranges and lemons also makes this dessert exceptionally fragrant and aromatic. Once its preparation involved the whole family; in fact it was prepared during the days of Advent, to be eaten on Christmas day. Prepare it comfortably in advance and serve it at the end of the festive lunch or pack it up and give it to friends and relatives; it will be a very pleasant surprise. So let's see how to prepare it with our step-by-step directions.
How to make Zelten
Clean the dates; cut them in half and remove the central seed (1). Then chop them with a knife. Also chop the figs.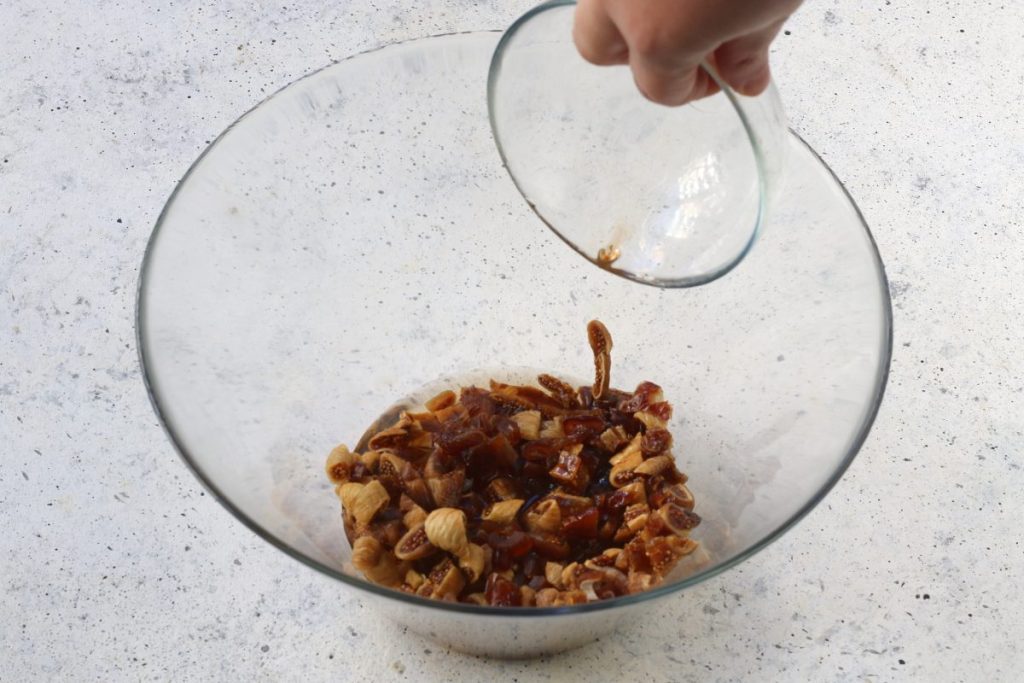 Soak the raisins in hot water for 10 minutes, then squeeze them and collect them in a bowl with figs and dates. Cover everything with grappa (2) and let macerate for 12 hours.
Work the sugar and butter until you will get a soft cream. Then add the eggs, one at a time and mix (3).
Add the flours and mix. Then add the soaked and well-squeezed dried fruit, the shelled walnuts, the chopped almonds and pine nuts and the candied fruit (4). Mix with a spatula and add fragrance with the grated zest of oranges and lemons.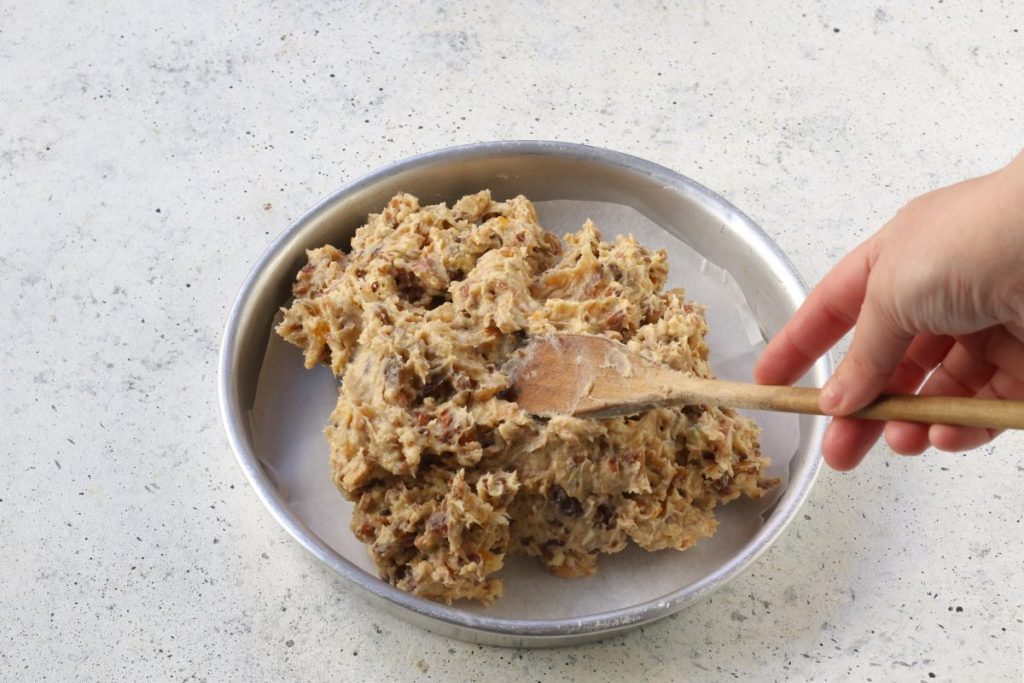 Line a 22 cm diameter mold with a parchment paper disc. Pour the mixture inside, then level it with a wooden spatula (5).
Decorate the surface of the cake with candied cherries and sliced ​​almonds (6).
Bake the zelten in a preheated static oven at 180 degrees C for about 40 minutes, monitoring the level of browning. Once cooked, take the zelten out of the oven and let it cool for 10 minutes (7).
Gently take the cake out of the mold and let it cool completely on a wire rack. Transfer it to a serving dish and serve (8).
How to store Zelten
Zelten can be preserved at room temperature, in an airtight container or under a glass bell jar, for several weeks.