ingredients
Ziti

400 grams

Thinly sliced ​​lard

100 grams

Golden onion

1

Peeled tomatoes

400 grams

Basil

1 bunch

Grated pecorino romano cheese

80 grams

Salt

as much as is needed

• 1 kcal

Extra virgin olive oil

as much as is needed
Calories refers to 100 gr of product
Ziti with lard (ziti lardiati) are a robust and tasty first course belonging to the peasant tradition of Campania (Italy). The term "lardiato", literally "with lard", indicates the addition of slices of lard to the tomato sauce which, very sweet and fragrant, will give this long shaped pasta, typical of Neapolitan cuisine, a unique and irresistible taste. Ziti have the appearance of an empty candle and before being boiled they must be broken in four, so that they capture all the seasoning. The final sprinkling of grated pecorino romano cheese, decidedly abundant, will give this dish the right flavor and creaminess. Simple and quick to prepare, ziti with lard will soon conquer you and your guests.
How to make ziti with lard
Peel the onion and chop it finely (1).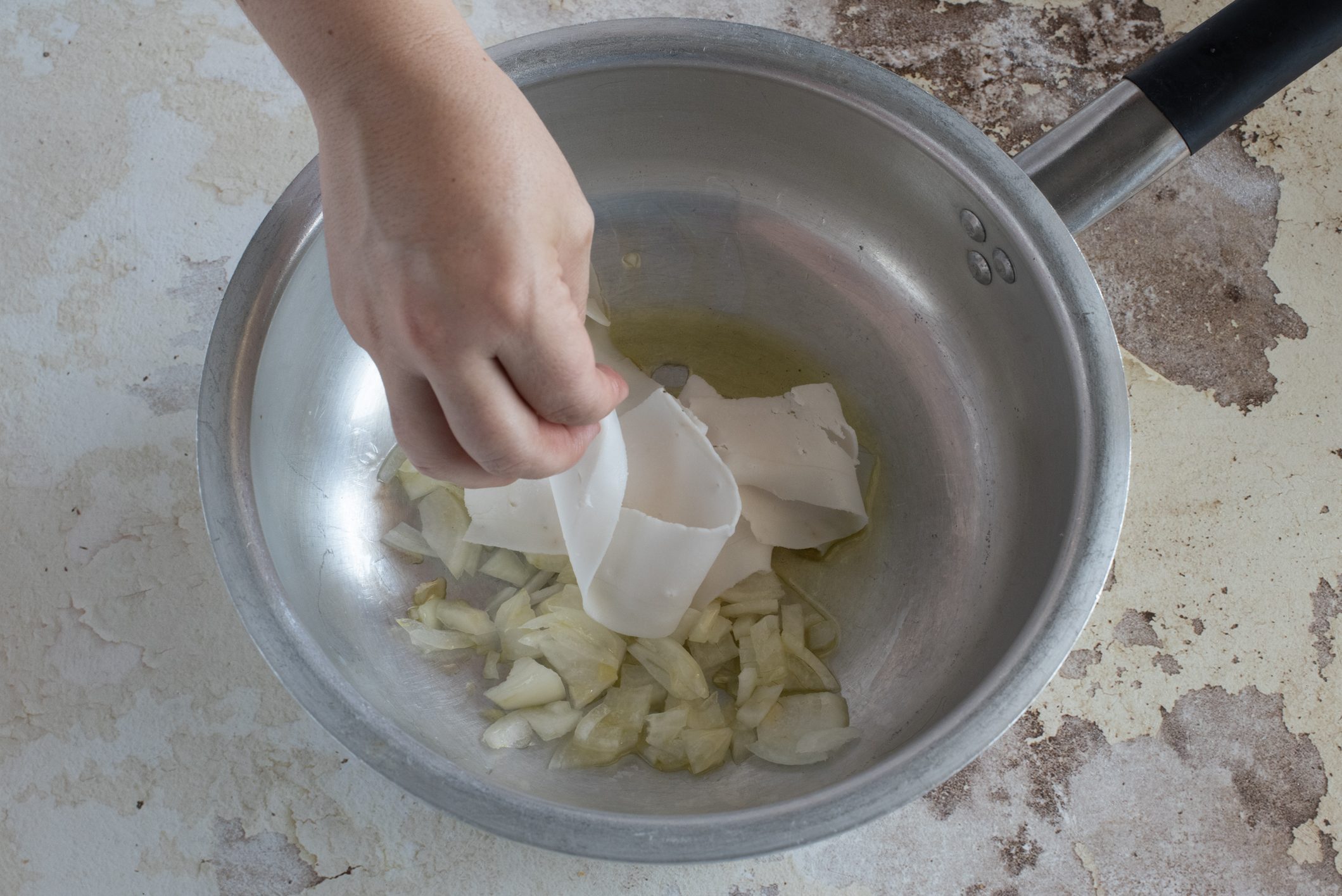 Sauté the onion in a pan with a drizzle of oil, then add the sliced ​​lard (2) and brown for a few minutes.
Add the peeled tomatoes, season with the basil (3) and cook until the tomato sauce has shrunk.
Break the ziti into 4 parts and boil them in a pot with boiling salted water (4).
Drain the ziti al dente, pour them into a pan and sauté everything for a few minutes over high heat (5).
Distribute the pasta on individual plates, sprinkle with grated pecorino romano cheese and serve hot (6).
How to store ziti with lard
We suggest to prepare ziti with lard and enjoy them hot at the moment. In case there is something left, you can store them in the refrigerator, closed in a special airtight container, for 1-2 days.