ingredients
Zucchini

3 medium

Onion

1/2 medium

Eggs

2

• 130 kcal

Salt and pepper, to taste

Olive oil

3 tbsp for frying
Calories refers to 100 gr of product
Zucchini scrambled eggs is fantastic idea for quick easy and healthy breakfast. Just a few  more minutes for adding onion and zucchini into your scramble to make it more delicious and full of zucchini flavour.
How to prepare zucchine scramble eggs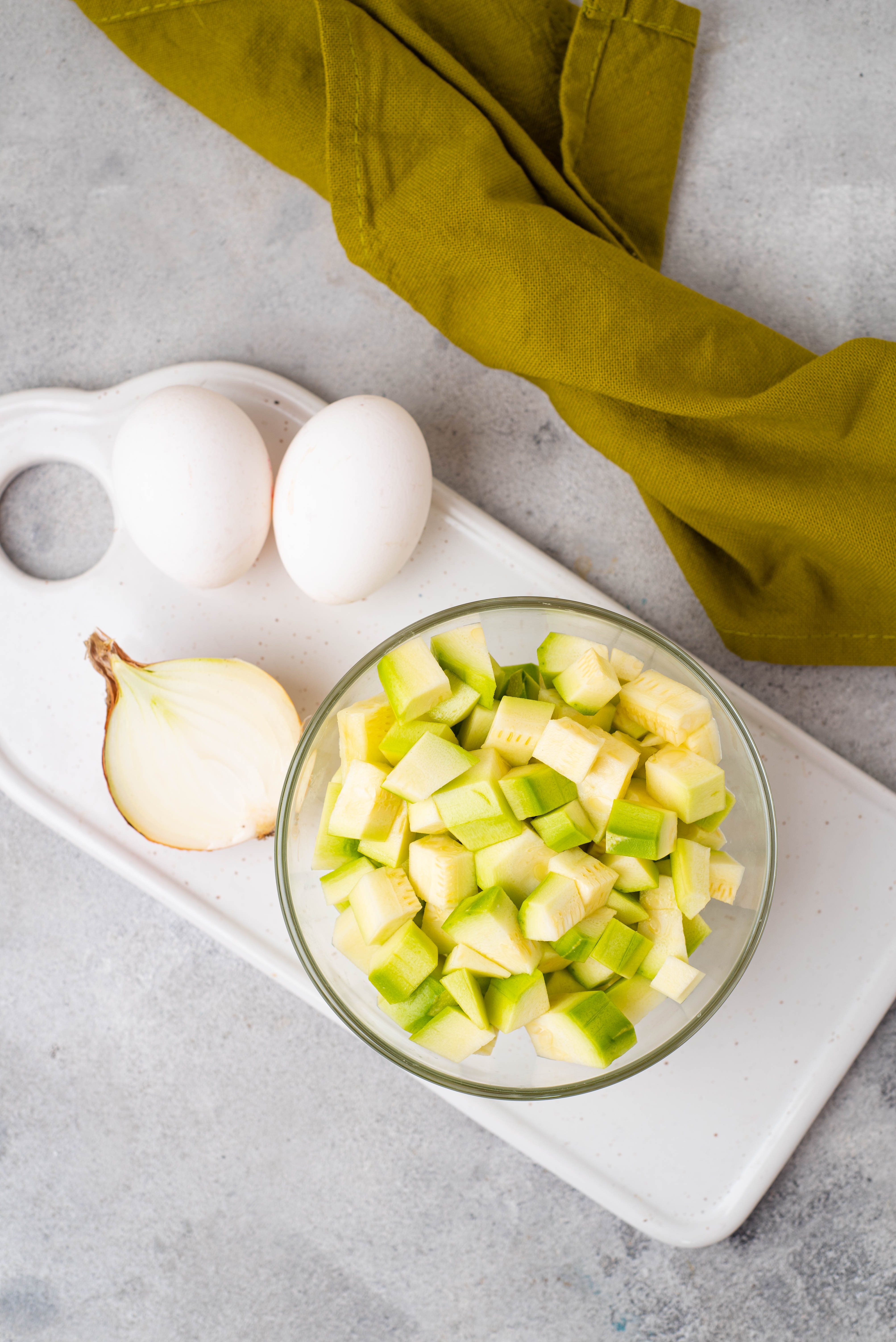 Wash and peel the zucchini.
Then cube them. Peel and chop the onion. In a small bowl whisk the eggs with salt and pepper.
Heat the olive oil in a skillet. Add chopped onion and cook until golden on the medium heat. Then add zucchini and toss. Cook it for a few minutes on the medium heat (for crispy and aldente 3-4 minutes, for creamy and soft 5-6 minutes).
Pour the egg mixture over the zucchini and mix well with a spatula or a wooden spoon.
Cook until the eggs firming.
Serve immediately and enjoy!