There's a fierce debate about whether it's best to wash meat before cooking it – especially chicken. Health advice from the government in the UK says that chicken should not be washed, as it spreads the bacteria around your sink and worktops, but many people have been washing chicken for years without any ill effects.
There's also an argument that washing some meats, such as bacon, is a good idea because it could possibly stop it from shrinking when cooked.
Whichever side of the debate you fall on, here are three methods of washing chicken:
1. Use a gentle acid like lemon juice or vinegar to add flavor and kill germs
Using lemon juice, lime juice or vinegar to wash off chicken and fish before cooking is a common practice in the West Indies/Caribbean.
Before the invention of refrigerators, people applied an acidic solution because they thought it would kill any bacteria on the chicken, and also give a hint of extra flavor. Nowadays, people use this method to remove any lingering odors the chicken may have, such as the 'refrigerated' smell that some chickens pick up from the supermarket chiller or the temperature-controlled trucks used to transport the meat.
2. Use the vinegar test to see if the chicken has gone off
Some people like to rinse their chickens in vinegar or lemon juice as a way to test if the meat is still good. If the chicken still smells a little 'off' after the acid rinse, it probably isn't a good idea to cook it.
3. Use vinegar or lemon juice to tenderize chicken
Haitian cooks like to use vinegar or lemon juice to help tenderize the meat. It also cuts down on the cooking time, and allows you to store the chicken for a bit longer in the fridge if you don't cook it the day you prepare it.
You need to rinse off the vinegar or lemon juice before storing the chicken for any length of time, as the action of the acids will lightly cook the surface of the meat if left on. This can make the meat tough, so don't forget to rinse before storing.
Safety experts disagree with washing chicken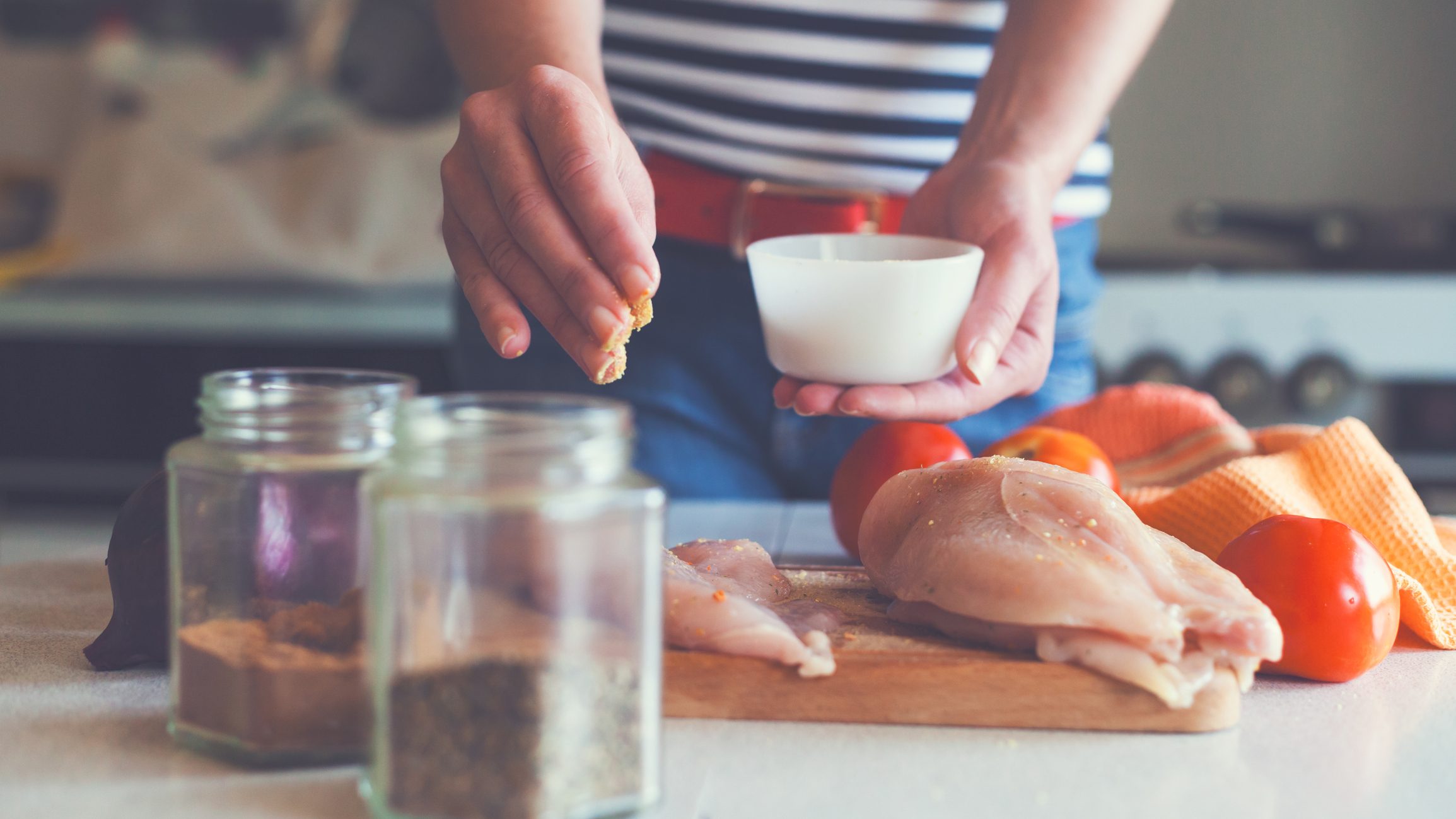 Food safety researcher Jennifer Quinlan of Drexel University says that rinsing chickens in vinegar or lemon juice won't kill any pathogens on the bird. She also says that if your chicken has a chlorine smell, that indicates that the birds were dipped in a solution to make them last longer – you might want to change your meat supplier.
Government advice used to be that you should wash all meats before cooking, but now it's the exact opposite.
Nearly all food safety experts agree that cooking meat to specific internal temperatures is the most effective way to kill harmful bacteria and pathogens.
Do you wash chicken, or do you keep your poultry far away from the sink?