Most of the beauty products, skin creams and cleansers you can buy these days seem to contain a long list of chemicals – and these are bad for the skin over the long term.
Even products labelled as 'herbal' tend to contain artificial ingredients that don't do us any good.
Here are 5 truly herbal face packs that are effective, inexpensive, and contain only natural ingredients.
1. Tulsi Face Pack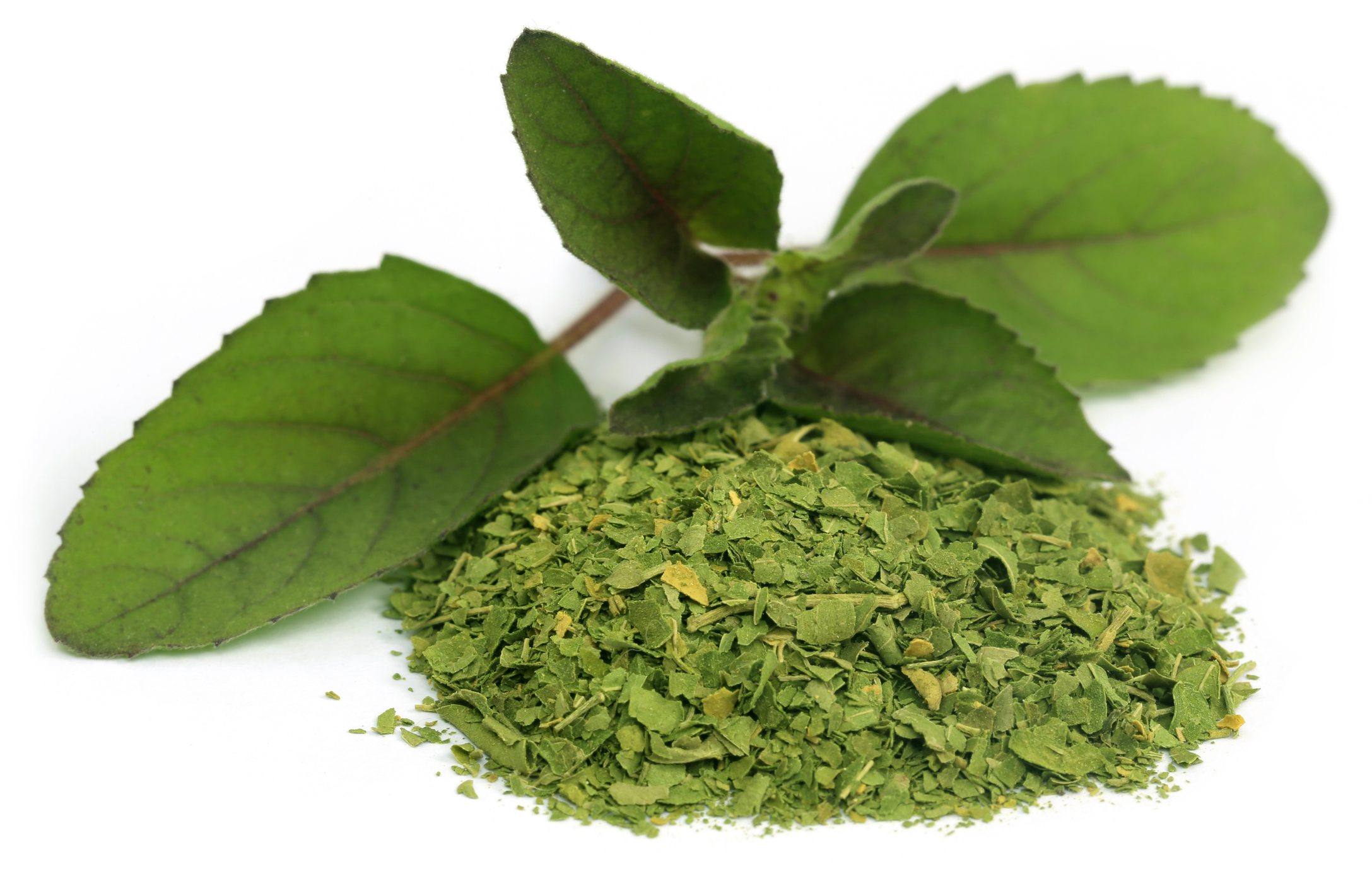 Tulsi powder is mixed with neem powder for this revitalizing mask. Neem is known for its antibacterial and antiseptic properties, and this mask revives skin, evens out skin tone and gives a healthy glow.
Add 1 teaspoon Tulsi powder, and 2 teaspoons neem powder to a small bowl.
Add 2 teaspoons of multani mitti, a few drops of rose water, and ½ teaspoon of lemon juice.
Mix to make a smooth, thick paste. If you have dry skin, add a couple of drops of olive oil to the mixture to moisturize it.
Steam your face to open up your pores for 3 minutes. This allows the face pack to get deep into your skin.
Apply the paste all over your face, and leave it on until it dries. Gently wash it off with cool water and pat dry.
2. Aloe Vera Face Pack
This face pack can help even out skin tone and reduce tanning of the skin. Aloe vera is a natural healing and antibacterial agent, and is great for skin.
Put some fresh aloe vera gel, 2 teaspoons of lemon juice, and 2 teaspoons of rose water in a small bowl. Mix together and apply the paste to your face and leave on for 30 minutes.
Rinse off with cool water, and apply ice over all the affected areas. This helps to tone your skin and close the pores.
3. Turmeric Face Pack
Turmeric contains antioxidants which help to combat skin-damaging free radicals. It's also used to lighten and even out skin tone.
Put 2 teaspoons of gram flour (besan) in a bowl, and add a pinch of turmeric powder.
Add 1 teaspoon rose water, and mix to a smooth paste.
Apply the paste to the skin, and leave on until it is completely dry.
Rinse off with cool water, and pat skin dry gently. Do this twice a week for a month to reduce blemishes and dark patches.
4. Sandalwood Face Pack
Sandalwood powder is a good anti-aging choice for this mask. It is rich in antioxidants, and has anti-inflammatory properties which help to improve circulation in the skin. It also helps to remove toxins from skin, and reduce damage and wrinkles caused by free radicals.
Put 2 teaspoons sandalwood powder and 2 teaspoons multani mitti in a bowl.
Add 1 teaspoon lemon juice, and 1 teaspoon rose water, and mix to form a paste.
Apply the paste to the skin and leave on for 20 minutes. Rinse off with cool water.
Do this at least twice a week for best results.
5. Amla Face Pack
Amla helps to reduce pores, clear the complexion, and minimize dark spots, as well as refreshing the skin.
Put 1 teaspoon fresh tamarind paste in a bowl with 1 teaspoon amla powder, and mix to form a paste.
Apply to the skin and scrub it in gently with circular motions to massage the skin.
Leave on for 10 minutes, then rinse off.