The $390 rosé Champagne Fleur de Miraval is expected to be released for sale soon, but Brad Pitt can barely sit still! In a recent encounter with media outlets, the actor expressed excitement for the upcoming launch and labeled the wine "spectacular."
The Fleur de Miraval, which is made up of 75% Chardonnay and 25% young pinot noir blend, was reportedly aged for three years on the Péters caves' lees. This is to meet Pitt's expected values that drinking champagne should conjure "feelings of celebration, quality, prestige, and luxury."
The award-winning entertainer further says the Miraval holds great importance to him even though he doesn't think it is a "celebrity" wine.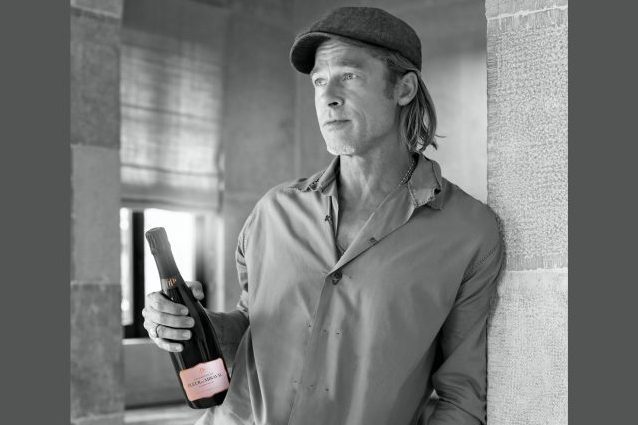 He said:
"Miraval isn't a 'celebrity' wine for me. Above all, it's a wonderful, exceptional estate that I fell in love with, and that I continue to invest in to make it one of the finest estates in Provence. For the wine, I partnered with the Perrin family. They have been winemakers for five generations. Together, we're in it for the long term. It's not just a passing trend."
Unlike many other celebrities that have ventured into winemaking, Brad Pitt and his now ex-wife, Angelina Jolie, are commonly labeled authentic winemakers for their attention to wine's unique qualities.
In 2013, winemaker and restaurateur Joe Bastianich said:
"They're not celebrity vintners; Brad and Angelina are real vintners. They hired a real winemaker, they waited until the wine was good, they released it properly—this is a legitimate wine." 
With the Miraval, Pitt has kept his reputation as a real vintner so the product promises to be just as amazing as his previous products!
Image credits: Terre de Vins