ingredients
Sparkling water

1 cup

Gelatin

2 packets

prosecco

3/4 cup

vodka

1/4 cup

golden sugar
If you're looking for a fun addition to any special occasion, make sure you include these Champagne Jello Shots in your recipe repertoire. It's super easy to make, but looks very fancy, and is something different from your average cocktail. These are classy and elegant—perfect for a festive special occasion like New Year's Eve. To make it, you simply add sparkling water, vodka, champagne to gelatin and set it in the fridge. Decorate it with glitter or paper stars, and you have a showstopper!
How to make Champagne Jello Shots
The sparkling water is boiled and added to the gelatin, stirring until it has dissolved. The vodka and champagne are added and stirred again. A small amount of sugar is added to the bottom of the muffin molds (these are added to create a bubble look), and the champagne jelly is added. After 4 hours in the fridge, it's ready to serve!
How long does it take for Jello Shots to set in the fridge?
If you use standard size shot glasses, it will take about 3-4 hours to set, but you can even make them the day before and set them in the fridge overnight. If you use a baking tin and plan on slicing the jello in squares, it will take more time to set.
Expert Tips
– To make it even more festive, sprinkle a bit of edible glitter over the filling before it sets in the fridge.
– If the jello doesn't thicken, you might have added too little gelatin. Try adding more and see if it sets, or keep it in the fridge for longer. You can even add it to the freezer for a short while.
– Add variations by using different flavors of soda or flavored water: strawberry, peach, ginger ale, and raspberry will all go well with this recipe and can even add a bit of color!
How to store Champagne Jello Shots
The Champagne Jello Shots can be made the day before. Place the shot glasses on a tray and cover them with clingfilm. Take it out a few minutes before serving just to allow it to get to room temperature. They will keep up to 5 days in the fridge.
Instructions
Add the sparkling water to a saucepan over medium heat. Bring to a boil.
Add the gelatin to a small bowl. Cover with boiling water and stir to dissolve.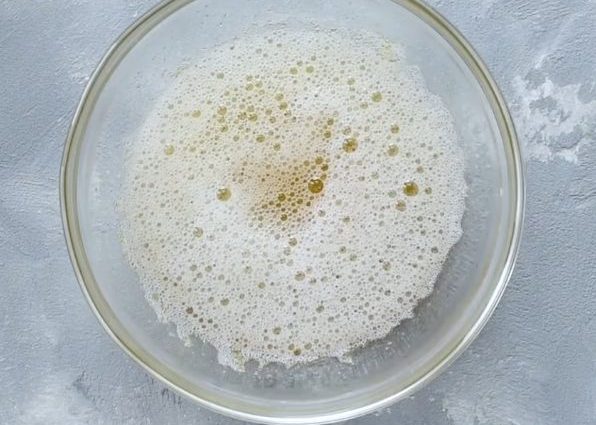 Stir in the vodka and champagne.
Sprinkle golden sugar on the bottoms of your mold.
Fill them with champagne mixture and chill for 3 – 4 hours.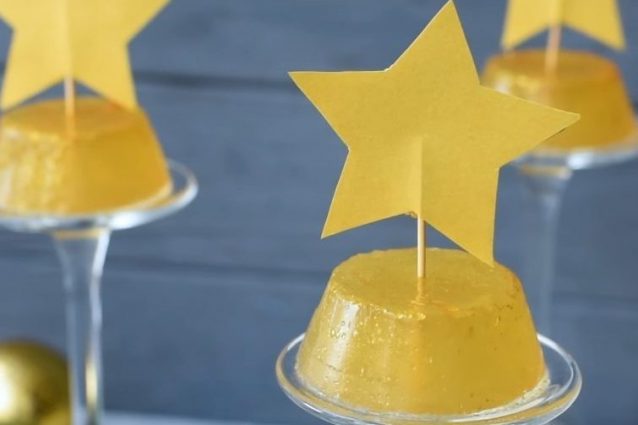 Run a sharp paring knife around the edge of the jello and flip it out onto a wax paper. Sprinkle with golden sugar.
Notes
If you can't find gelatin, use your favorite flavor jello (you can use strawberry, raspberry, peach, and even lime).