These French toast roll-ups, filled with hazelnut cream, are very quick and easy to prepare. They are perfect for breakfast or a quick yummy snack.
Ingredients: slices of brioche bread, hazelnut cream, 200ml milk, 1 egg.
Directions:
Roll-out a slice of brioche bread and spread hazelnut cream on it. Roll it up and dip it in an egg and milk wash. Melt some butter in a pan and cook the roll-ups for about 2 minutes on each side. Sprinkle with powdered sugar and serve hot!
If you want to prepare a fast dessert try also this: Roll up the chocolate bars in puff pastry: a tasty treat ready in minutes!
Ingredients: 1 sheet of puff pastry, chocolate bar, egg wash (yolk), brown sugar.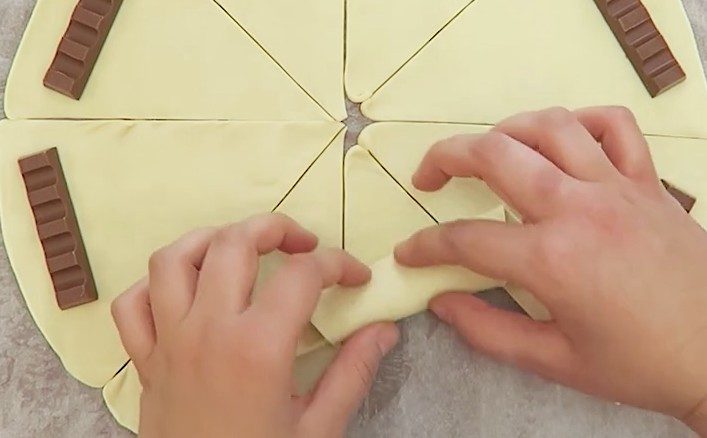 Directions:
1) Spread the puff pastry and cut it;
2) Roll the chocolate bar;
3) Spread the egg wash and brown sugar;
4) Bake at 400°F (200°) for 20 minutes.