ingredients
Granulated sugar

1 cup

Granulated sugar

3 Tbsp

All-purpose flour

1 cup

Baking powder

1 tsp

• 156 kcal

Baking soda

1/2 tsp

Salt

1/4 tsp

• 1 kcal

Buttermilk

2/3 cup

pure vanilla extract

1 tsp

Orange zest

1 tsp, finely grated

Butter

1 stick, melted (4 oz or ½ cup)

• 717 kcal

Butter

2 Tbsp, melted

• 717 kcal

Egg

1, large

• 130 kcal

Cinnamon

2 tsp, ground
Calories refers to 100 gr of product
Cinnamon muffins are perfect for those days when you can't decide whether you crave muffins or donuts. This recipe combines the best of both worlds – the soft crumb-like structure of a muffin, with the sugary sweetness of donuts. And you only need a handful of staple pantry ingredients – flour, sugar, baking powder, baking soda, and buttermilk. Don't have some of these ingredients? See our recipe notes below for substitutions.
A word of warning though:  these are smaller than regular muffins…which makes it especially difficult not to overindulge. Who wants to stop at just one mini muffin?
How to make cinnamon muffins
This recipe is extremely easy. You mix the dry ingredients and wet ingredients in two separate bowls, combine them, and bake. It's the perfect recipe for those who are new to baking, and would be a great baking project for the kids. You can add a pinch of nutmeg to the batter for additional flavor. Be careful that you don't overmix the dough – this will create chewy muffins. While you can use margarine to dip the baked muffins, you won't get the same flavor as with butter. These little bites are worth splurging a little – just use the butter!
Instructions
Grease a mini muffin tin with cooking spray. In a medium-sized bowl, whisk together the buttermilk, vanilla extract, orange zest, 2 Tbsp melted butter and egg until well combined.
In a separate medium bowl, whisk together 3 Tbsp of the sugar, flour, baking powder, baking soda and salt.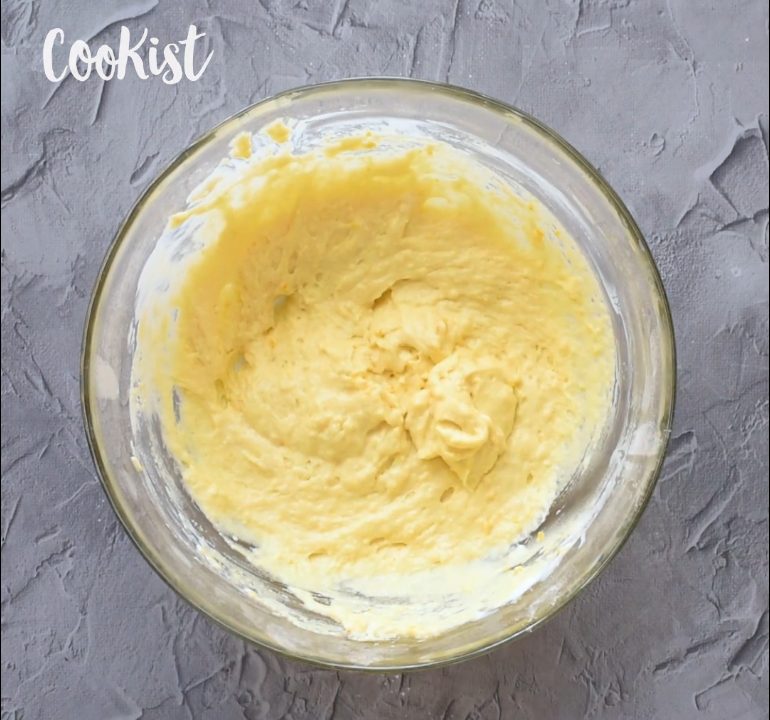 Add the wet ingredients to the dry ingredients and mix well.
Spoon the batter into the mini muffin tin and bake for 10 to 12 minutes at 350°F/180°C.
While the muffins are in the oven, mix together 1 cup sugar with 2 tsp cinnamon. When the muffins come out of the oven, brush them with melted butter, and roll in the cinnamon sugar.
Recipe Tips
If you don't have eggs, you can use any of the following (substitute per 1 egg): ¼ cup mashed banana, 1 Tbsp flaxseed + 2 Tbsp water, ¼ cup carbonated water.
You can easily make your own buttermilk at home: Measure out 1 Tbsp vinegar or lemon juice into a 1-cup measuring cup. Add milk up to the 1-cup measuring line and let it sit for 5 min.
What can I use if I don't have a muffin tin?
If you don't have a mini muffin tin, you can use a small donut pan. Alternatively, make small molds from aluminum foil, using the bottom of a small glass or cup.
What to add to cinnamon muffins to make them moist?
When it comes to baking, accuracy is your best tool. Make sure to measure all the ingredients precisely, and don't take any shortcuts. Never scoop the flour with the measuring scoop itself. This will compact the flour and you will end up using too much, resulting in a dry muffin. Rather use a spoon, and scoop the flour into the measuring cup.
Don't overmix your muffin batter. When mixing the dry ingredients into the wet ingredients, only mix until there is no visible flour left.
What to do with leftover muffins
Use any leftover muffins (if there is such a thing), to make cinnamon-flavored bread pudding! Or your can break the muffins apart and serve with ice cream.
How to store cinnamon muffins
We doubt that there will be any leftover muffins, but just in case you have some, you'll be happy to know they can be stored quite easily. Freeze the uncoated muffins (wrapped individually) in the freezer for up to 3 months. Thaw on the kitchen counter, or heat them in the microwave in 30-second increments.