ingredients
large carrots

3, peeled and sliced

Mayonnaise

1 cup

Onion

1 tablespoon, peeled and grated

horseradish

1 tablespoon

Black pepper powder

½ teaspoon

Cheddar Cheese

¼ cup low-fat , grated

salted biscuits

3, crushed
This recipe of creamy carrot casserole is by far the most addictive vegetable bake that you will ever eat! It is just so simple to simply top up the veggies with an interesting sauce and bake it up to savor this decadent preparation.
INSTRUCTIONS:
Boil carrot slices in a pan with enough water for about 5 to 6 minutes or until the vegetables are crisp-tender.
Drain the veggies but save about a ¼ cup of the cooking liquid. Preheat the oven to 200 degrees C.
Layer the carrots in a baking dish and keep aside. In a small bowl, add the mayonnaise, onion, horseradish, cooking liquid, and black pepper powder.
Mix all these ingredients until well blended. Pour this mixture over the carrots and spread it evenly over the boiled veggies.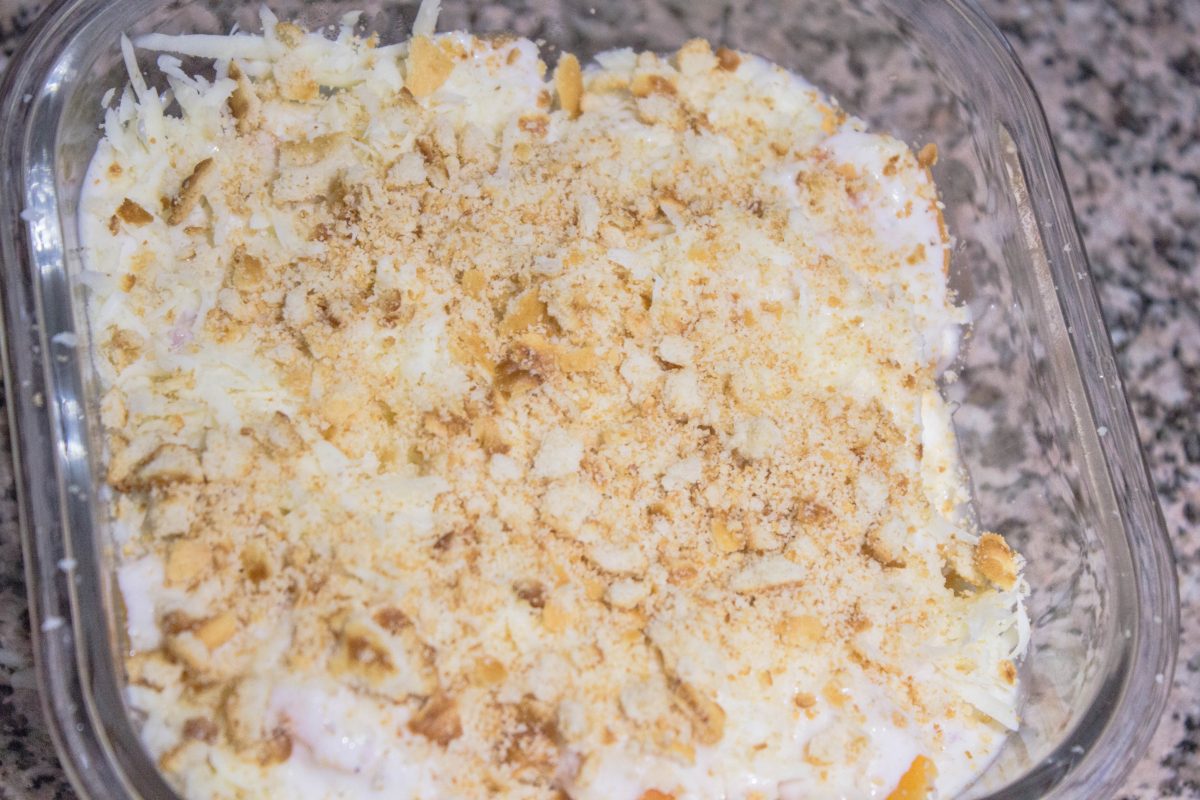 Sprinkle the cheese evenly over the mayonnaise sauce.
Top the cheese layer with crushed salted biscuits and then bake the casserole for about 25 to 30 minutes or until it is brown from the top. Serve hot and enjoy!
TIPS
You can add all the mayonnaise sauce or half of it, depending on how creamy and saucy you want the dish to be.
Nutritional information (per serving): 269 Calories, 27.1g Total fat (4.2g Saturated fat, 0.1g Polyunsaturated fat, 0.1g Monounsaturated fat), 11.1mg Cholesterol, 248mg Sodium, 130.4mg Potassium, 3.9g Total carbohydrates (1.1g Dietary fiber, 5.9g Sugars), 1.8g Protein