Many folks struggle to get in their 'five-a-day'. Fruits provide us with fiber, vitamins, and minerals, so you definitely want to make sure you eat enough of them! So why not start off strong by including a variety of fresh fruits in your first meal of the day?  An ideal breakfast should include a balanced combination of carbohydrates, proteins, fiber, fats, vitamins, and minerals. So while fruits are a healthy choice, try to eat them with a generous dollop of yoghurt, which add protein and a bit of fat.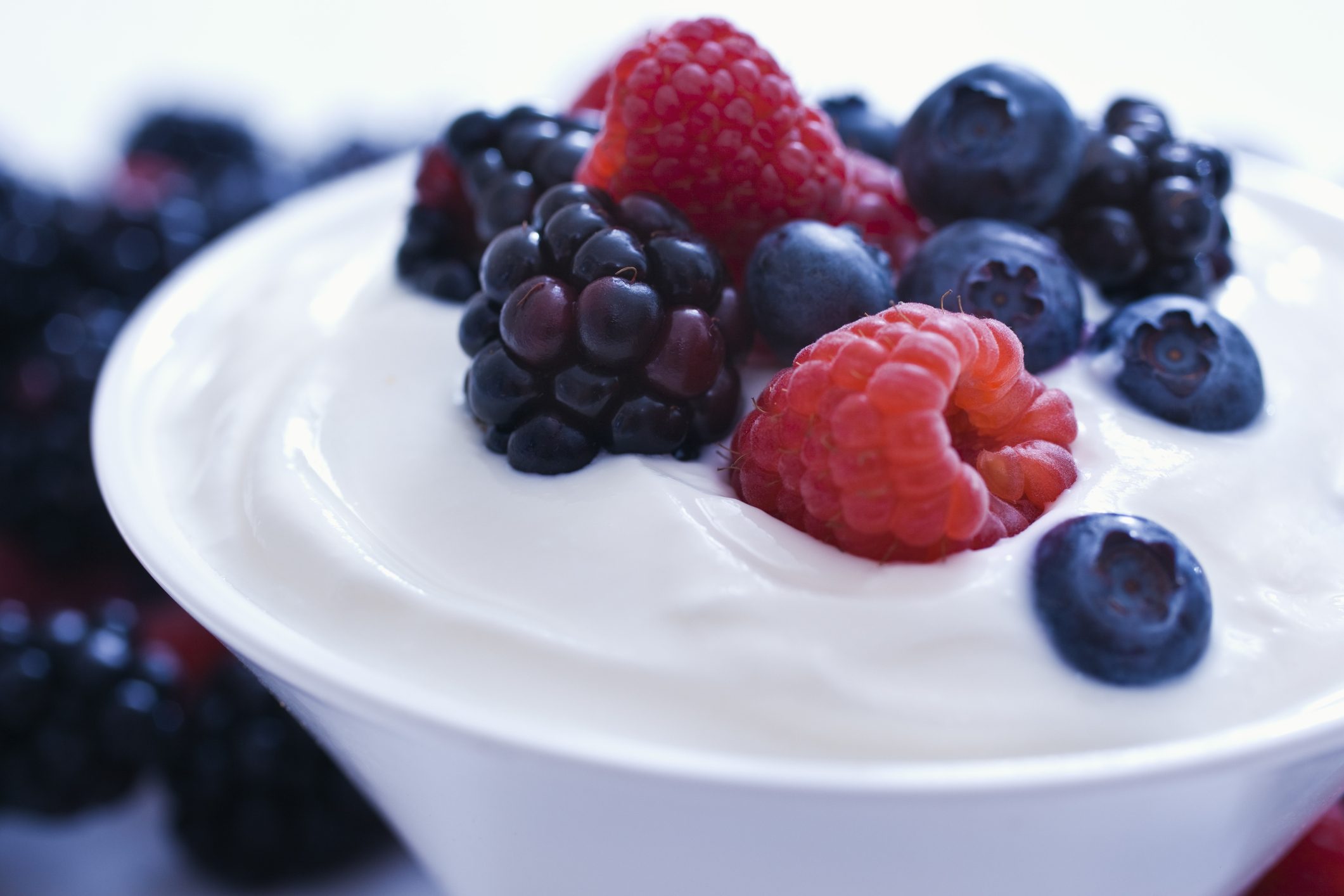 Alternatively, you can enjoy your fruit pieces with fresh cheese. Cottage cheese has been shown to be an excellent breakfast food. Not only is it high in proteins, it decreases the hungry hormone called ghrelin, which means you will be more satisfied and less likely to want a snack later in the morning.
It's essential to include proteins in your breakfast. It keeps you fuller for longer and also helps to regulate your blood glucose levels throughout the morning. If the idea of a cold breakfast with only fruits and yoghurt does not appeal to you, try a healthy hot breakfast.
For a hot breakfast rich in antioxidants, cook up a baked eggs dish similar to Huevos Rancheros and Shakshuka. It's basically eggs that are poached in a rich tomato sauce with peppers, onions, garlic, and seasoning. Not only is the dish high in vitamins, fiber, and protein, it's also a great way to get rid of leftover veggies!
Another low-calorie breakfast idea is mushrooms and tomato. Simply drizzle mushrooms and tomatoes with olive oil, season with salt and pepper, and roast for 30 minutes!
Porridge can also be enjoyed hot, but because it's high in carbohydrates, try balancing it with proteins such as nut butters and potassium-rich bananas.
For a quick breakfast (filled to the brim with healthy fats and grains), you have to stock up on avocados. Simply mash half an avocado and enjoy on a slice of toasted rye bread. Quick, easy, and delicious! Another topping for sliced rye, is smoked salmon with scrambled eggs.
If you don't like eating early in the mornings, then try drinking your breakfast. It's a great way to get a healthy dose of fiber, vitamins, and minerals in one glass. Using a food processor, blend fruits and vegetables like apples, bananas, kale, spinach, mango, and pineapple. Remember to add milk, yoghurt, or avocado to add protein or healthy fats.