ingredients
Canned chickpeas

¾ cup, rinsed and drained

Vanilla Extract

1½ tsps

Peanut butter

¼ cup, chunky

Honey

1½ tbsps

Baking powder

½ tsp

• 156 kcal

Mini chocolate chips

¼ cup
Calories refers to 100 gr of product
You will be really surprised how delicious this flourless, grain free, dairy free, gluten free, and eggless version of cookies turn out! Another reason to prepare this chickpea cookie is that these are cholesterol free and extremely healthy to be eaten as a snack.
I used the chunky kind of peanut butter to add the peanut crunch but you may also use the creamy kind to get an even smoother texture of the cookies.
Chocolate chips compliment these cookies so well that you won't be able to tell the difference between these and the regular chocolate chip cookies that we usually eat. Get creative and use any other version of chocolate chips that you love to customize these peanut butter and chocolate chip cookies to your liking!
Instructions
Preheat the oven to 175 degrees C and lightly grease a baking tray. Line the tray with parchment sheet or butter paper and set aside. In the food processor jar, add the drained chickpeas and process them until they are smooth and paste like in consistency.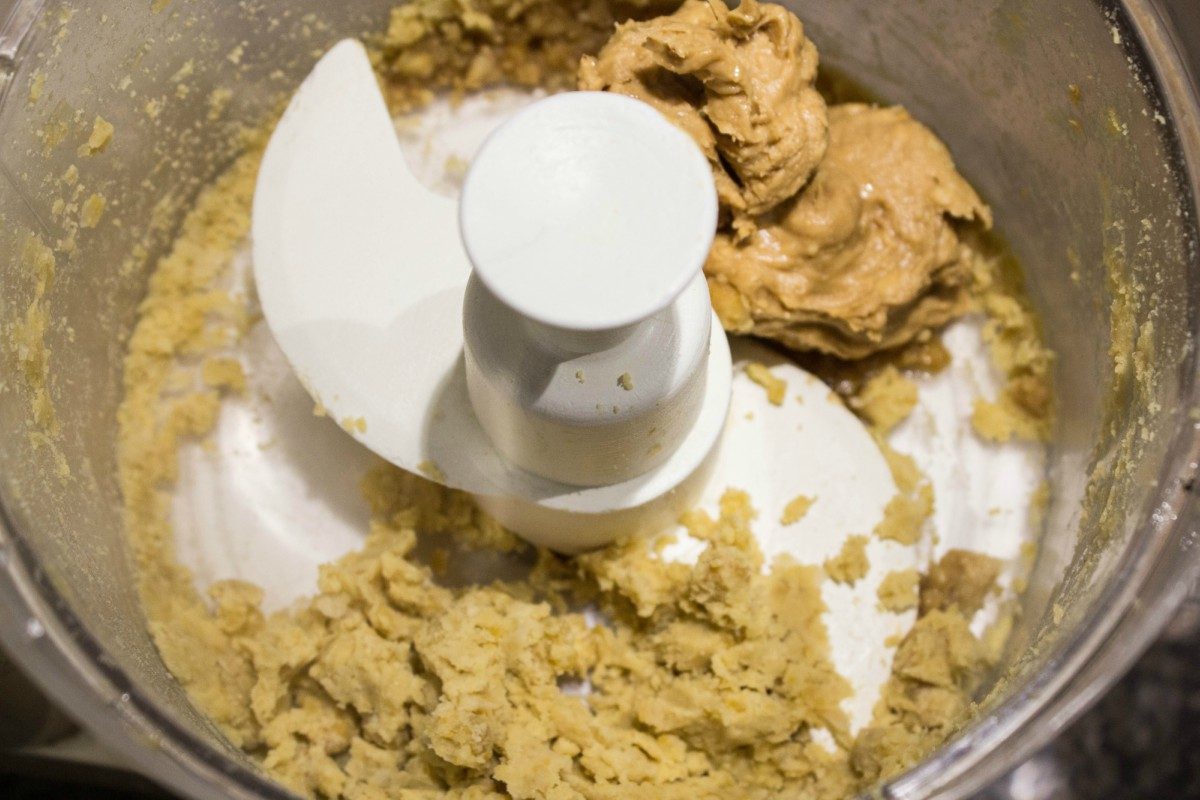 Add vanilla extract, peanut butter, honey, baking powder and process the mixture again until it is smooth in consistency and combines well. Stir in the mini chocolate chips to the chickpea mixture so that the chocolate chips are evenly distributed throughout the cookie dough.
Now make even sized walls of the cookie dough and place them at an even distance from each other on the prepared baking tray.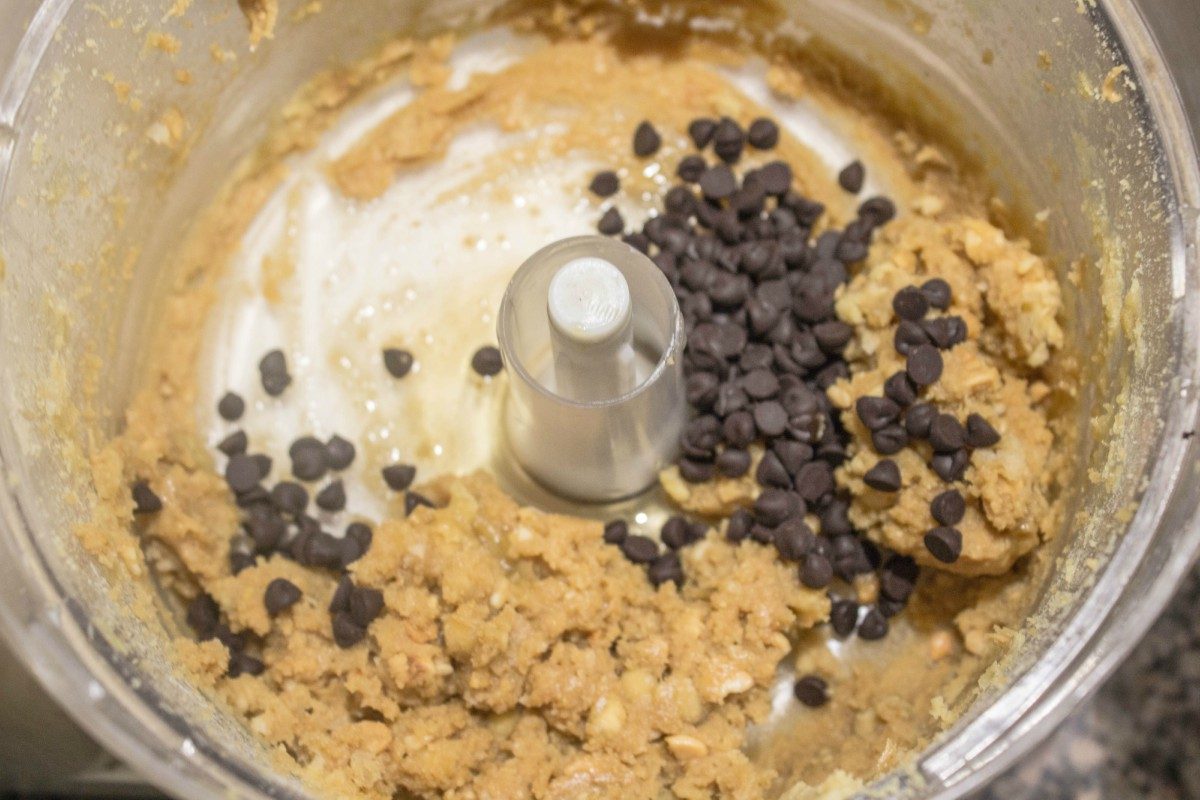 Transfer the tray in to the preheated oven and bake the cookies for 10 to 12 minutes at 175 degrees C. Cool the cookies, serve and enjoy!
Tips
You may replace peanut butter with almond butter and may also choose any peanut butter variation from creamy to chunky. You may use mini chocolate chips as per your taste preference from dark to sweet or white chocolate chips. Maintain the baking temperature and you might need to keep a watch in the final minutes of baking.
Nutritional information (per serving): 96 Calories, 5.4g Total fat (1.5g Saturated fat, 1.2g Polyunsaturated fat, 2g Monounsaturated fat), 0mg Cholesterol, 105.8mg Sodium, 84mg Potassium, 10.7g Total carbohydrates (1.2g Dietary fiber, 6.5g Sugars), 2.5g Protein