ingredients
low-fat milk

2 cups

honey or sugar

2 teaspoons

Turmeric powder

1 teaspoon

Cinnamon powder

¼ teaspoon, or 1 small stick cinnamon

Ginger

½ teaspoon, grated
This spiced beverage is a way healthier alternative to any of the caffeinated hot beverages! Enjoy it at night time for a comforting and soothing sleep. Turmeric milk is a very healthy beverage as it contains turmeric, cinnamon, ginger, all of which are loaded with antioxidants and various other nutrients that reduce inflammation and boosts immunity.
INSTRUCTIONS
In Indian culture, this spice holds great significance, not only to enhance the taste and appearance of a dish but also for its valuable Ayurvedic usage. So, drink this beverage to enhance your health with these vital ingredients while comforting your taste buds as well!
You can also serve it with any spiced and savory cookie, such as zeera cookie (Cumin cookie) or ajwain cookie (Carom seeds).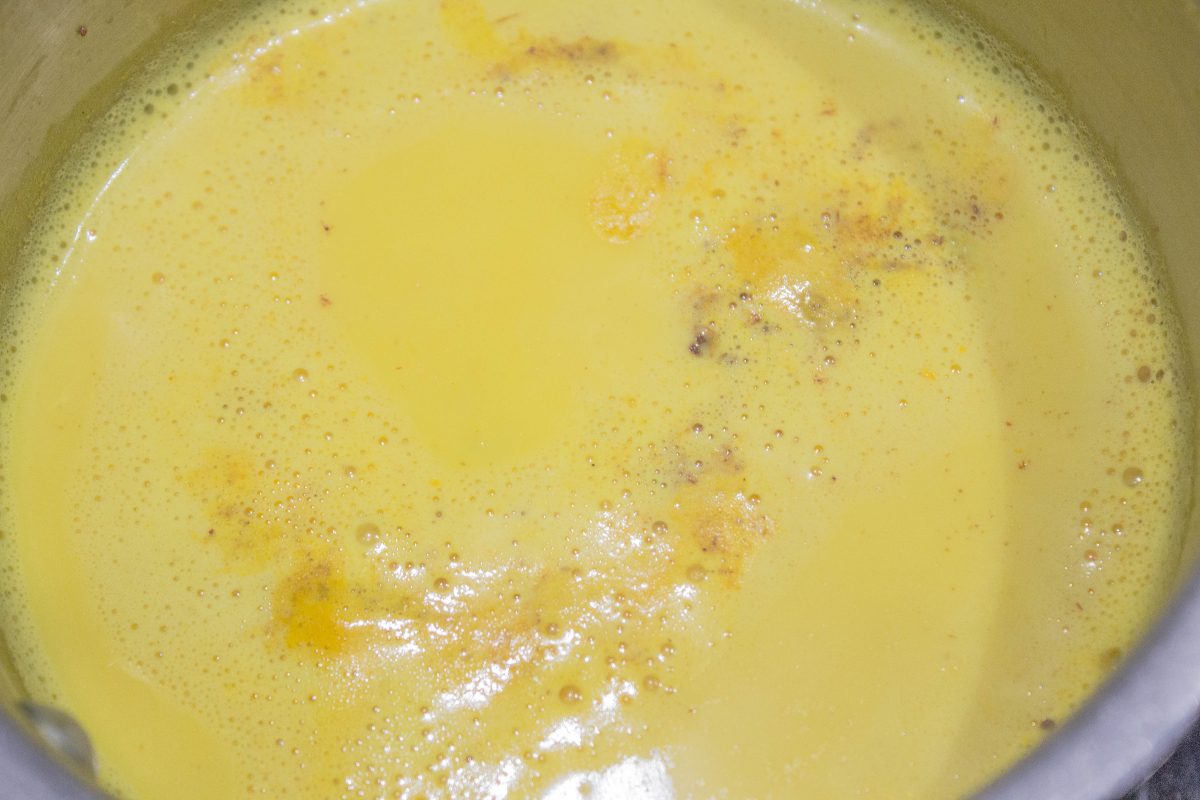 Boil milk with honey, turmeric powder, cinnamon, and ginger. Simmer for 5 minutes and then sieve it into the cups. Serve immediately and enjoy!
TIPS
You can even use almond milk instead of dairy-based milk in equal quantity. You can also add about a tablespoon of organic coconut milk while boiling the milk.
Nutritional information (per serving): 115 Calories, 0.2g Total fat (0.1g Saturated fat, 0g Polyunsaturated fat, 0.1g Monounsaturated fat), 5mg Cholesterol, 103.4mg Sodium, 387.5mg Potassium, 20.9g Total carbohydrates (0g Dietary fiber, 21.1g Sugars), 8.3g Protein