ingredients
part-skim mozzarella

6 oz, shredded

Butter

5 tbsp

• 717 kcal

blanched almond flour

½ cup

Coconut flour

¼ cup

Baking powder

2 tsp

• 156 kcal

Garlic powder

½ tsp

Salt

1/3 tsp

• 1 kcal

Egg

1, large

• 130 kcal
Calories refers to 100 gr of product
Just because you're cutting out carbs doesn't mean you can't enjoy a crispy low-carb pizza crust. This keto pizza crust boasts fantastic flavor that's similar to a traditional pizza but without the
carbohydrates. It's incredibly easy to make and something you can make ahead for a quick throw- together meal during the week. Once cooked, this recipe yields chewy but crispy low-carb pizza crust that's perfect whether you're on the keto diet or simply trying to eat fewer carbs.
How to Make Keto Pizza Crust, Step-by-Step
Dust your work surface with almond flour.
Over low heat, melt the cheese and butter in a large pan, then stir to combine.
Remove the pan from the heat. Add almond flour, coconut flour, baking powder, garlic, and salt. Let the pan cool for a moment then add the egg.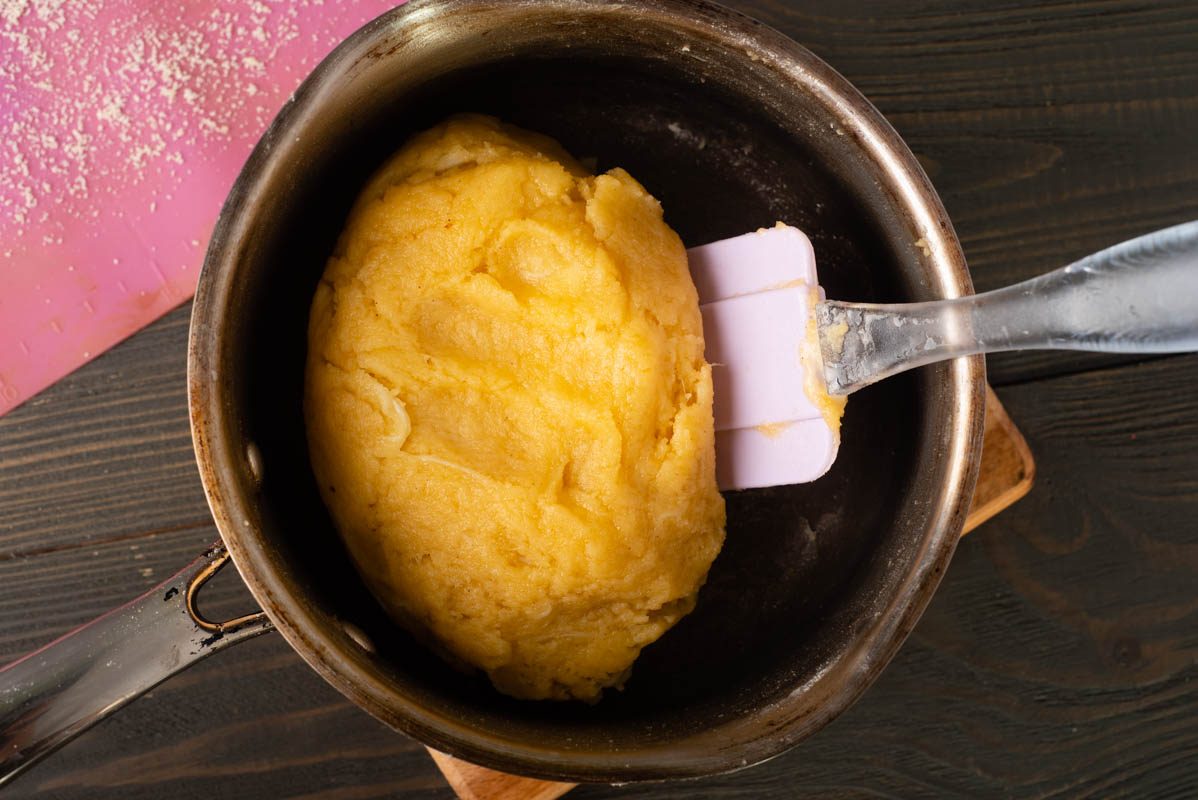 Using a spatula, stir well to combine into a dough. Scrap the dough out onto your work surface. Knead until a uniform dough forms. If your dough is still quite sticky, add 1 to 2 tbsp of almond flour until you achieve the proper consistency. When you're ready to bake, preheat your oven to 350°F.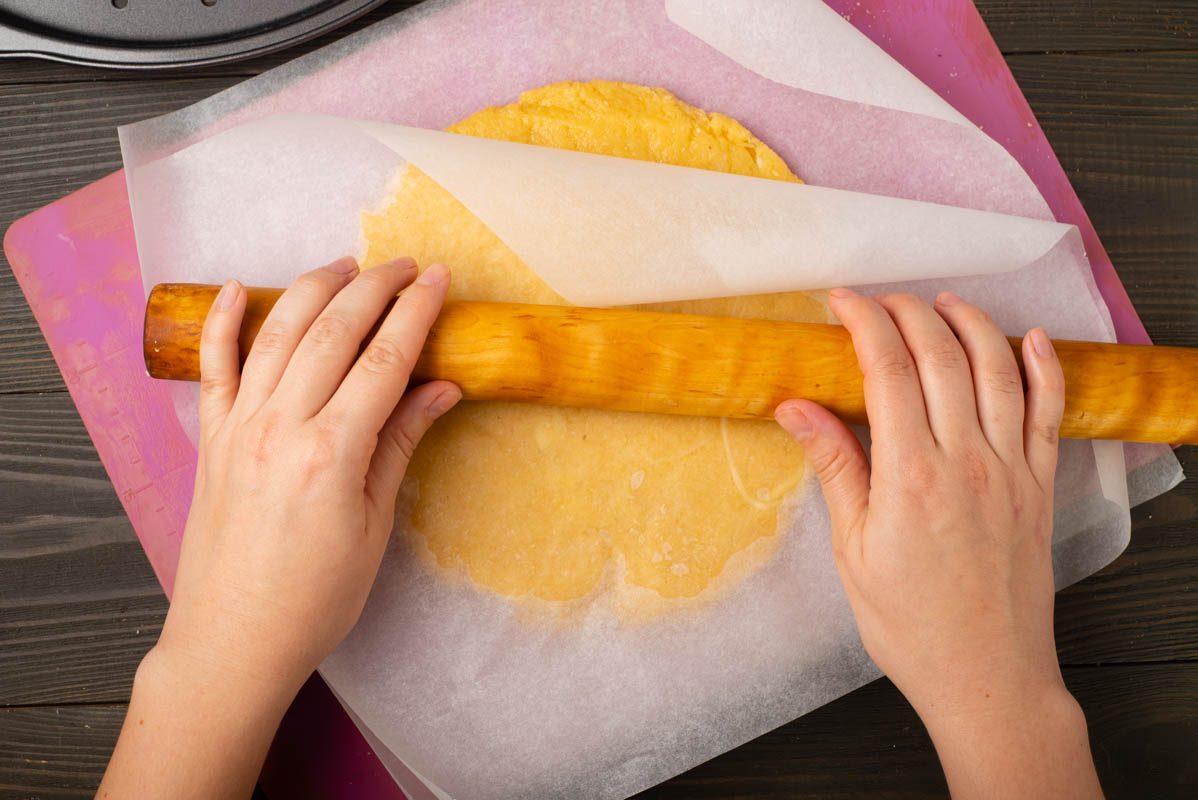 Roll out the dough between two pieces of baking parchment. It should be about 12-inches in size.
Remove the top layer of parchment paper. Create small rolls around the edge to form a crust. Place the dough on a baking tray or pizza stone and bake for 10 to 15 minutes.
Take the crust out of the oven, add cheese and toppings of your choice.
Place back into the oven until the cheese has melted.
These Are the Tools You Need to Make Keto Pizza Crust
Keto pizza crust is easy to make, but there are a few tools you'll need to make things even simpler. A spatula will do wonders to help you form the dough once you add all the ingredients. You'll also need a rolling pin on hand to shape the dough into that classic pizza shape. Finally, a pizza stone is a big help when it comes to ensuring your pizza cooks evenly. No pizza stone? A baking tray will do the trick as well.
The Best Toppings for Crispy Low-carb Pizza Crust
If you're on a keto diet, there are loads of keto-friendly toppings you can put on your low-carb pizza crust. Pepperoni, sausage, bacon, tomatoes, spinach, ham, chicken, olives, peppers, fresh herbs, or cheeses like feta or goat's cheese are all keto-approved and will taste delicious on your keto pizza crust.
Essential Tips for Making Keto Pizza Crust
Shred the cheese yourself for a more smooth, even melt.
Blanched almond flour is the way to go in this recipe. Using blanched almonds will help your dough to form properly.
Low heat is key to successfully making this keto pizza dough. You want to avoid bringing the butter and cheese to a bubble when you're melting them together.
This keto dough recipe also works for calzones, flatbreads, and for recipes that call for pastry.
How to Freeze Low-carb Pizza Dough
One of the benefits of this dough is that you can make it ahead of time and freeze it for a later date.
Wrap and store in an airtight container and enjoy it within a month. The sooner you use it, the better
it will taste.