ingredients
Powdered white sugar

½ cup

Unsalted butter

2 tablespoons, softened to room temperature

• 717 kcal

Sweetened Condensed Milk

2 tablespoons

Creamy peanut butter

8 tablespoons
Calories refers to 100 gr of product
Oh! This recipe is such a delight… a delight to prepare, a delight to taste, and a delight to gift. You can prepare this in large batches and wrap the individual fudge bars to make your very own and customized goodies bag. In fact, this home made version of nut butter fudge is very healthy compared to the usual sugary ones available in the market.
You can make small candy size portions of this fudge and wrap them all up in individual covers to offer to the kids at home or in the neighborhood! Seems like your Halloween is kinda sorted, right?
The best thing about this fudge recipe is that it takes mere 4 ingredients and about 5 to 10 minutes of cooking time to turn the hot mess to goodness! 😉
Instructions
Prepare a baking tray or a baking dish by lightly spraying it with some vegetable oil. Keep it aside.
In a heavy bottomed pan, add the powdered sugar, softened unsalted butter, and condensed milk. Cook everything on low flame until the mixture is creamy in consistency and just about to start boiling.
Keep on stirring the mixture continuously. Let the mixture simmer for about 2 minutes more and until slightly thick in consistency.
Remove the pan from the heat. Add the creamy peanut butter to the mixture and stir it all until well combined. Transfer the fudge to the prepared baking dish and then smoothen it out from the top.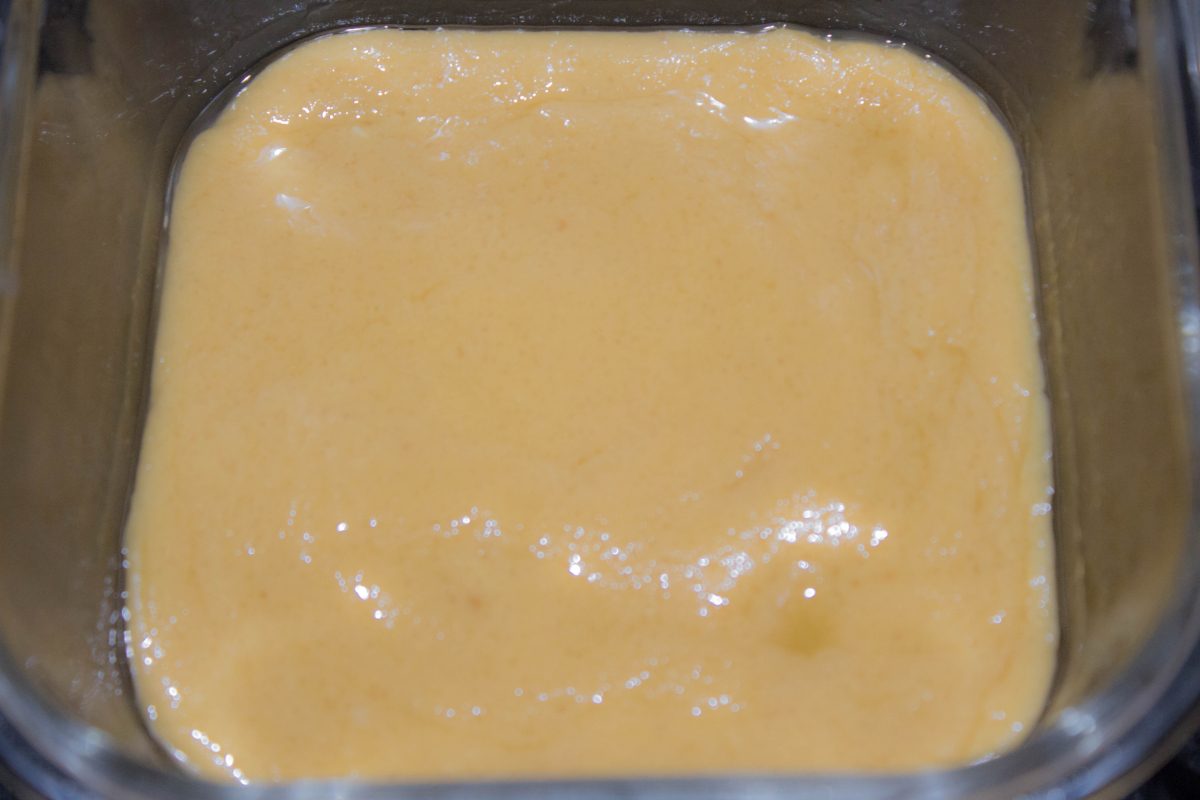 Cool the fudge and then cut it in to desired shapes. Serve and enjoy!
Tips
Do not boil the fudge mixture too much and you might need to keep a watch on the mixture once it begins to boil. You can also sprinkle some crushed peanuts on top of the fudge, once it is transferred to the prepared baking dish. Cool the prepared fudge nicely and cut the cooled fudge to shapes of your choice.
Nutritional information (per serving): 166 Calories, 11.3g Total fat (3.3g Saturated fat, 0.1g Polyunsaturated fat, 0.8g Monounsaturated fat), 9mg Cholesterol, 75.5mg Sodium, 97.1mg Potassium, 14.3g Total carbohydrates (1g Dietary fiber, 11.7g Sugars), 3.9g Protein