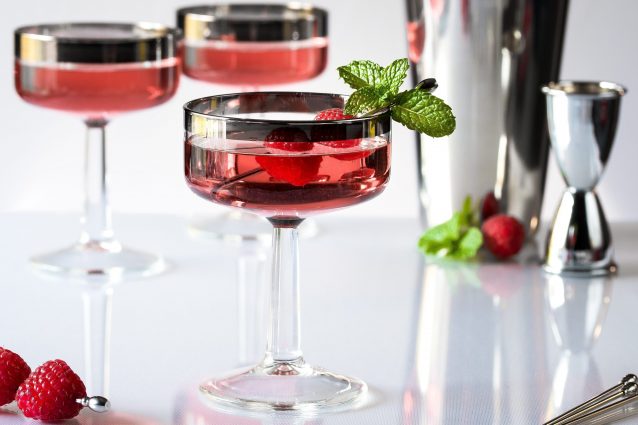 ingredients
Raspberries

300 g

Sugar

1 1/4 cups

• 470 kcal

Boiling water

6 cups

Lemons

3
Calories refers to 100 gr of product
The raspberry cordial is the perfect recipe for anyone who craves a sweet and tart drink. Easy and quick to make, avid readers will know raspberry cordial is related to "Anne of Green Gables", a Canadian best-selling book series that tells for eight books the story of its heroine. Anne with an E is a ginger orphan living on Prince Edward Island, she's a sensitive girl with an extraordinary imagination and always eager to help others. So, what does this book series have to do with raspberry cordial?
There is a chapter where Anne invites her dear friend Diana for an afternoon tea, just as adults do. Her choice falls on raspberry cordial, a sweet concoction based on raspberry, sugar and lemon, so she decides to enjoy it with her friend, but there's a problem. Anne makes a mistake and mixes it up with currant wine. The result is a bold drink that gets the two friends very tipsy.
Many think the raspberry cordial is alcoholic, it is not at all, although there are many stronger recipes. Our non-alcoholic version of raspberry cordial adds only boiling water and is garnished with fresh raspberries, but also a wedge of lemon would be perfect.
How to make Raspberry Cordial
Clean and rinse the raspberries, then put them into a saucepan and add sugar. Simmer and stir until syrupy, for about 20 minutes.
Use a potato masher to crush raspberries-sugar syrup.
Strain the mixture to extract the juice.
Stir in fresh squeezed lemon juice.
Pour the boiling water over the raspberry mixture, then let it cool and chill.
Pour raspberry cordial in a glass and garnish with fresh raspberries or a lemon wedge. Serve and enjoy!
Notes
– Strain the raspberry-sugar mixture twice to be sure no pulp goes through the strainer.
– Let the raspberry cordial chill in the fridge as long as possible, so all the flavors will be well mixed.
– If you prefer a sugar free raspberry cordial, replace sugar with a sweetener such as stevia.