ingredients
Digestive biscuits

100 grs

Salted butter

1 1/2 tbsp

Powdered white sugar,

1 tbsp

Sweetened Condensed Milk

200 grs

Eggs

2 yolks

• 130 kcal

Fresh key lime juice

1/4 cup

Heavy Cream

3/4 cup

Vanilla Extract

1 tsp
For topping

Powdered white sugar

1 tbsp
For garnish

Key lime zest

1 tsp

Key lime slices

4 thin
Calories refers to 100 gr of product
This key lime pie is an absolute delight to prepare! A very simple and quick pie dish oozing with tantalizing lemony flavors to freshen up your soul and spirit alike.
Each bite full of this pie dish will take you to the lemony heaven and I must add that your kitchen will smell amazing too…
Preheat oven to 225 degrees C. Powder the biscuits very finely in a blender. Transfer the powdered biscuits to the 8 to 9 inch wide circular or rectangular baking dish.
Add butter and sugar powder to it. Mix everything well using the back of a spoon until the mixture resembles fine crumbs.
Firmly press the mixture to the sides of the baking dish so that a layer of about ¼ inch thickness is formed all over the insides of the baking dish and at a uniform height.
Bake the base of the pie for 8 to 10 minutes at 200 degrees C or until the crust is golden brown in color. Let the base cool down to room temperature. In a bowl add the condensed milk, egg yolks, key lime juice and mix everything together until the filling mixture begins to thicken.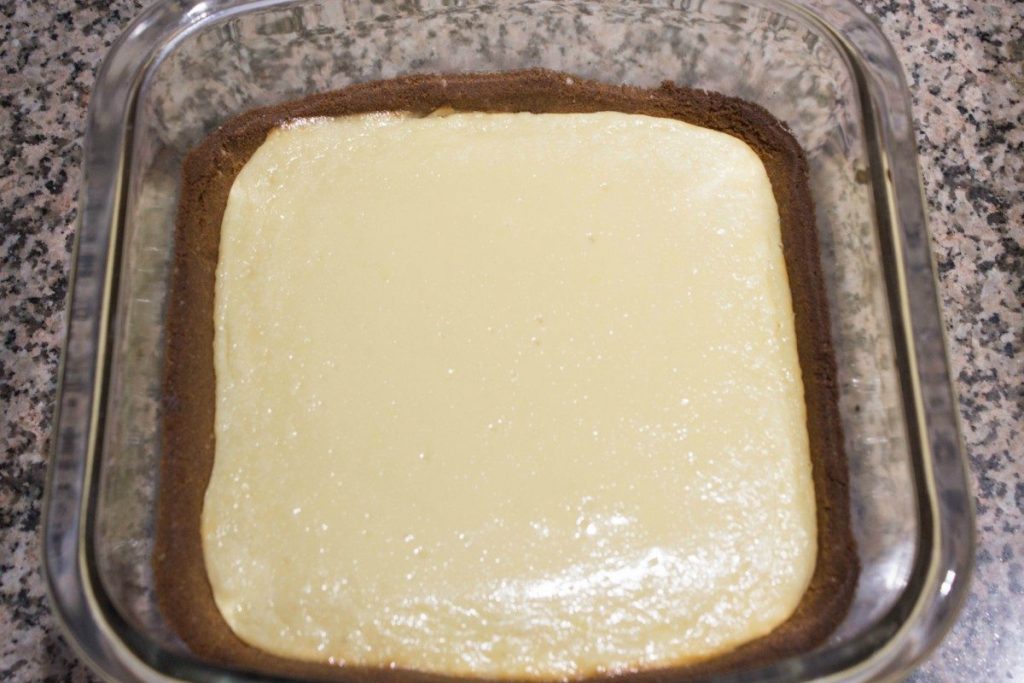 Pour the filling mixture in to the baked pie crust and spread it evenly on the pie crust.
Bake the pie for another 10 minutes at 200 degrees C until the filling sets around the edges or the filling is cooked.
Turn off the heat and let the pie sit in the oven for another 10 minutes. Now, chill the pie for about 2 to 3 hours in the refrigerator.
Whip the cream, powdered sugar, and vanilla extract until it turns thick and fluffy in consistency.
Layer the whipped cream mixture over the cooled pie and garnish with key lime zest and key lime slices. Slice the pie and enjoy!
Tips
You may check the degree of doneness of the pie on baking by inserting a toothpick at the center of the hot pie. If the toothpick comes out clean with either nothing or just some tiny bits sticking to the toothpick then the key lime pie is baked/ cooked.
You may also use an electric blender to blend the ingredients instead of using a ladle or a spatula.
If using an electric blender, move your hand or gadget in one direction only while mixing the ingredients.
You may replace vanilla extract with vanilla essence a well in similar quantities.
Nutritional information (per serving): 434 Calories, 22.1g Total fat (8.8g Saturated fat, 0.6g Polyunsaturated fat, 3.4g Monounsaturated fat), 91.8mg Cholesterol, 63.5mg Sodium, 31.7mg Potassium, 52g Total carbohydrates (0.8g Dietary fiber, 26.2g Sugars), 6.7g Protein