ingredients
White rice

1 cup

Chicken broth

3 cups

Cilantro

½ cup

Parsley

¼ cup

Onion

¼ cup (optional)

Garlic

1 clove

Oil

1 tbsp

Lemon juice

2 tbsps

Salt

• 1 kcal

Pepper
Calories refers to 100 gr of product
Cilantro Lime Rice is an aromatic and easy recipe to prepare, an ideal companion to serve a good fish, seafood, chicken, turkey, etc. Rice, because it is very versatile, healthy and accessible, has become the most consumed cereal in the world. With this recipe you will give a different touch to your traditional rice, the aroma that the cilantro brings to the preparation is delicious and the freshness that the lemon gives, makes this rice irresistible. Cilantro Lime Rice can be made with any type of rice; the important thing is the taste that is achieved with special ingredients (lemon and cilantro). This is one of those recipes that with a few ingredients and little effort you get a delicious result.
How to make cilantro lime rice
This recipe of rice with cilantro is ideal to accompany birds or fish. There are two ways to prepare this recipe; the first is cutting the herbs very finely and although it is a bit more laborious it has better results.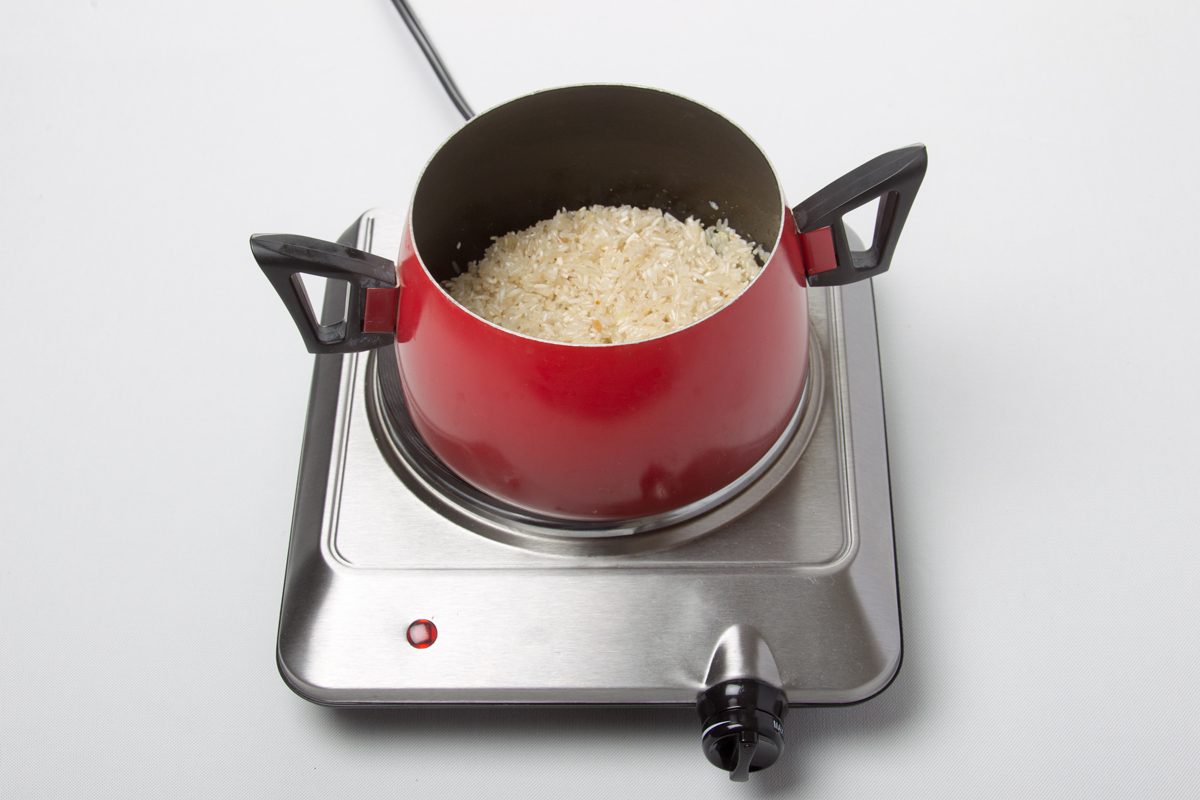 However, if you have little time, in the blender mix the cilantro, the parsley, 2 cups of broth, the lemon juice and salt. Blend at medium speed 1 or 2 minutes or until everything is well incorporated.In a 12-inch skillet, heat oil over medium heat. Cook the garlic and onion 1 or 2 minutes or until the onion is soft or tender. Add the rice and cook for 4 to 5 minutes, stirring occasionally, until lightly browned.
Add the cilantro mixture; cook it by moving occasionally 3 to 5 minutes to incorporate.Pour the remaining broth cup and reduce the heat to the lowest. Cook 12 to 15 minutes or until the rice is almost tender. Go up to medium heat. Uncover, cook 3 more minutes or until all the liquid is absorbed. Let stand 5 minutes before serving
What goes with cilantro lime rice
Nutrition Facts
Servings: 4 Amount per serving   Calories 235 % Daily Value* Total Fat 4.9g 6% Saturated Fat 0.9g 4% Cholesterol 0mg 0% Sodium 580mg 25% Total Carbohydrate 39.1g 14% Dietary Fiber 1g 4% Total Sugars 1.1g   Protein 7.3g   Vitamin D 0mcg 0% Calcium 30mg 2% Iron 3mg 15% Potassium 262mg 6%