Olivia Wilde may only be in her 30's, but she's already lived an eventful life. Her journalist parents hosted parties for people such as Mick Jagger, and Wilde left home at 19 to marry an Italian prince and live on a bus!
She is now settled in Brooklyn with her partner and two young children, and wants to make a positive change in the world. She accompanied her mother on the campaign trail when she ran for Virginia congress, and she has also petitioned the government for safer skin care standards.
Wilde is appalled at how prevalent the use of harsh chemicals is in skincare products and she is the Chief Brand Activist for the growing non-toxic skincare brand True Botanicals. She credits the brand with helping to clear her acne, which had bothered her for years. "My chin was a problem area," she says. "It was unpredictable, and I would really struggle with how to get rid of the scars after using really toxic stuff. My whole beauty routine became about problem solving as opposed to the health of my skin."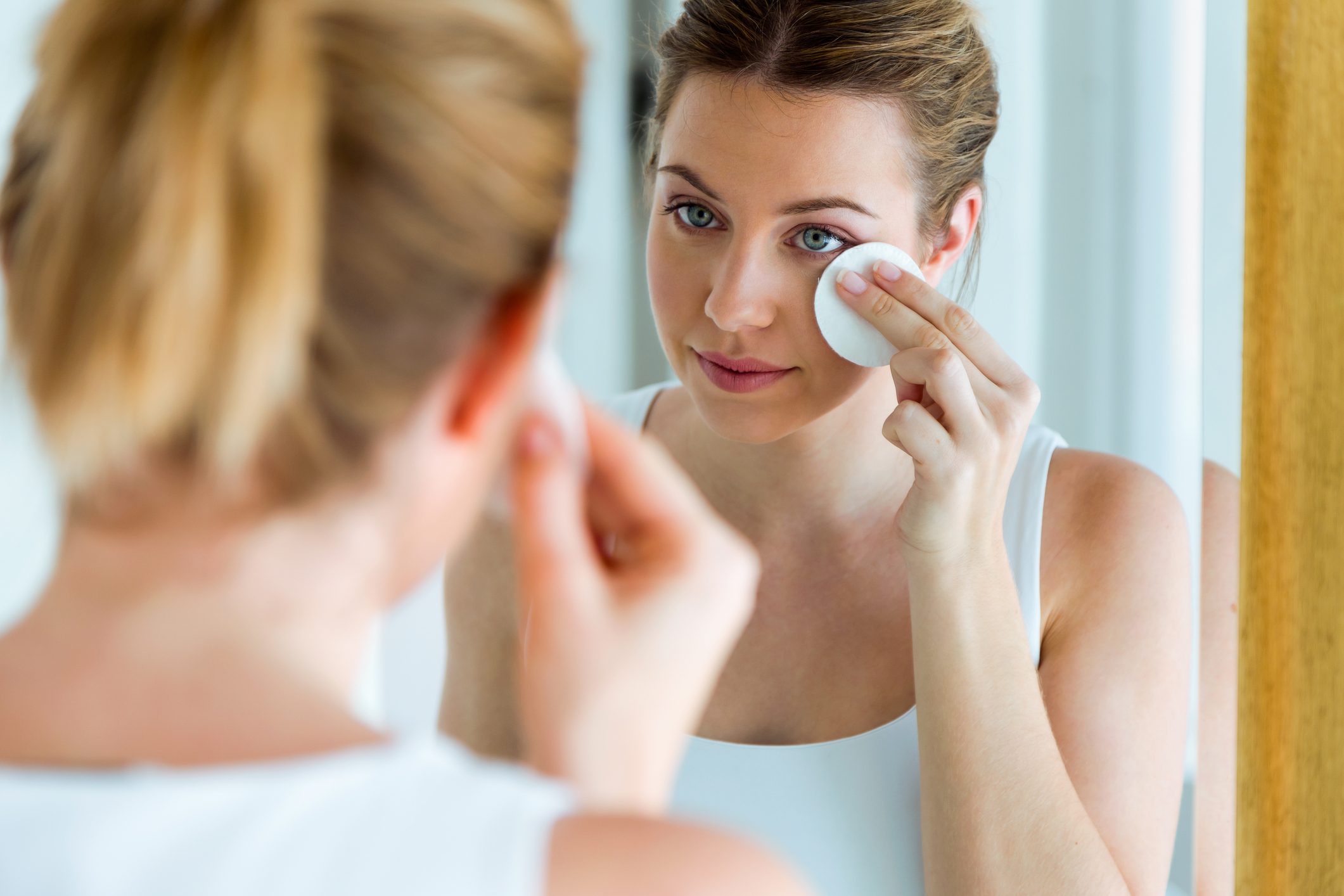 Wilde ended up overhauling her diet and beauty routine, and focused on fighting inflammation at the source, rather than trying to defend against surface symptoms.
She says she tries to drink more water, but struggles with her liking for coffee, and she is "thoughtful" about her dairy and meat consumption. She tried being vegan, but stopped because she is quite severely anemic.
Hillary Peterson, the founder of True Botanicals is a big influence on Wilde's views. Learning about things like sugar and nightshades causing inflammation is down to Peterson, and Wilde says that although she is tolerant to gluten, she's aware that for many people it can be damaging to their skin and general health.
Wilde's biggest change was to her skincare routine, and she uses True Botanicals hydrating cleanser, Clear Face Oil, and the Nutrient Mist in the morning. She also likes the boost exercise gives her, and says that it makes her a better person throughout the day. She goes to a SoulCycle class in LA, that is a motivational class as well as a workout, and when in New York, she goes to Forward Space, which is like a dance party and workout combined.
Whatever Wilde is doing is certainly working for her, and she loves the chance to change people's opinions and challenge widely-held views.