Pineapple is characterized by the richness in vitamins and mineral salts, as well as by its diuretic and depurative properties that can be used to detoxify the body.
In addition to being a diuretic and detoxifying fruit, pineapple is characterized by its content of vitamins C, B1, B6, folic acid and mineral salts such as sodium, potassium, calcium, magnesium, manganese and iron.
This fruit is mainly composed of water and it also has a significant amount of fiber. Added to the fact that pineapple is low in calories, this thing makes it a very good fruit for your diet. Here are 3 natural remedies based on pineapples to try at home.
Natural remedies based on pineapple
Refreshing smoothie
If you want to taste the delicious pineapple flavor more often and receive its diuretic and purifying benefits, do not hesitate to prepare this refreshing pineapple smoothie.
Ingredients
● 1 cup of pineapple (150 grams)
● 1 cup of carrot (115 grams)
● ½ cup of cold water (125 ml)
● The juice of 2 oranges
● 1 tablespoon of chia seeds (15 grams)
How to prepare it?
● Cut the pineapple into cubes.
● Grate the carrot and mix with the rest of the ingredients in a blender.
● Process all ingredients very well until they are completely incorporated and then drink this smoothie without filtering it.
Pineapple diet to detoxify the body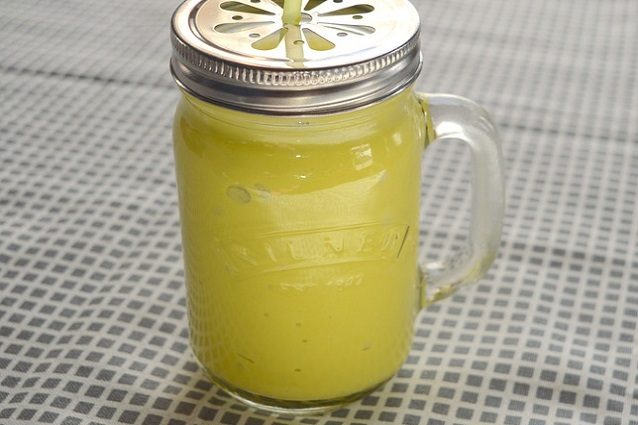 Before reading about this diet, it is very important to keep in mind that this is not a daily diet. This diet should be just done for up to 5 days, two or three times a year.
Thanks to this diet you can stimulate the elimination of waste from your body, as well as the retained liquids. It also helps you lose weight fast, as long as you adopt a healthy lifestyle.
Breakfast
● 2 or 3 slices of pineapple, a tea or an infusion.
Mid-morning snack
At this time you should drink a pineapple drink, which you will prepare as follows:
Ingredients
● The peel of 1 pineapple
● 8 cups of water (2 liters)
Preparation
● Boil the pineapple peel in 2 liters of water.
● Let it rest and filter.
● Store the liquid in the refrigerator and then use it as a drink.
Lunch
Ingredients
● 2 leeks
● 1 turnip
● 1 cup of celery (150 grams)
● ½ cup of carrot (100 grams)
● 1 fillet of chicken or fish (150 grams)
● 1 cup of pineapple (150 grams)
Preparation
● Peel and chop the ingredients and put them in the pan except the meat and the pineapple.
● Heat over low heat so to brown them good.
● Separately, in another pan, place the chicken or fish and brown.
● Serve everything accompanied by cubed pineapple.
Afternoon snack
● Same snack of mid-morning.
Dinner
● 4 or 5 slices of pineapple
Natural syrup
The preparation of this natural syrup is very simple and it does not require too expensive ingredients.
Of course, it is important to clarify that the juice of this fruit must be natural, since the marketed products are usually loaded with sugars and other additives that lose their properties.
Ingredients
● 1 fresh pineapple
● 1 piece of ginger root (20 grams)
● 4 tablespoons of raw honey (100 grams)
● ¼ cup of fresh lemon juice (62 ml)
● ½ teaspoon of cayenne pepper (2 grams)
Preparation
● To start, peel the pineapple and centrifuge it, to obtain a cup of its natural juice. If you do not have one, you can also make it with a blender.
● When ready, add the juice to the blender jar and add the grated ginger root, raw honey, lemon juice and cayenne pepper.
● Process everything for a few moments and serve it very fresh.
Recommendations
When you buy a pineapple, choose the one with a fresh aroma, a crown of straight and green leaves, a beautiful appearance and a brightly colored peel. Avoid pineapples with white or discolored parts. Wash it well.
Fruits will always be a great ally for health. Try these amazing recipes and take advantage of all the benefits they have to offer.