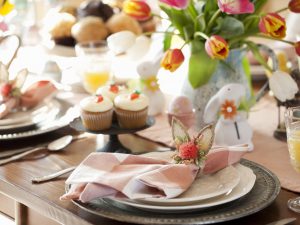 Easter is right about the corner and not even a pandemic can stop us from enjoying it! There are numerous ways to enjoy the festive season but very little compares to bonding over hearty meals and delicious snacks with your family and friends.
Below, we have compiled a list of our favorite Easter recipes ranging from traditional Easter snacks to more exotic creations that will surely become popular with all age!
Eggs are items that should never be lacking on your Easter menu and this recipe is approved for maximum enjoyment! It is simply a meal of halved hard-boiled eggs filled with a mixture of the egg yolk cheese, mustard, and ham. The eggs are then covered with bread crumbs and melted butter and then baked for a few minutes. Don't get discouraged if you don't have Polish cheese, you can substitute with any kind of cheese available!
This polish meal can be served as an appetizer or included on your buffet list.
Give your Easter Sunday a great start by mincing on Greek Easter cookies and a warm cup of coffee. This exotic recipe can also be enjoyed as a snack between meals as you entertain guests during the festive season. Wonder why these cookies are so addictive? Perhaps it is the wonderful mix of vanilla extract and ouzo, Greek aniseed flavored spirit!
The Paraguayan Chipa is traditionally baked during the Easter festivities; on Paraguay, this cheese bread is particularly eaten during the holy week prior to Easter. The bread's signature dense and chewy texture is a result of ingredients like yucca flour, cornmeal, anise seeds as well as a delicious combination of three different cheeses! This decadent treat is one that will surely be enjoyed by everyone!
4. Easter Dove Cake Rolls
This tasty treat earns its name from the shape of the cake rolls which is obtained by placing the rolls into an easter dove cake mold. The rolls are no ordinary pastry as they contain a savoury mix of zucchini, salmon and cream cheese. What's not to like!?
5. Savory Easter Pie
This recipe is a healthy twist to the typical Easter stuffed pie thanks to a hearty filling of spinach, ricotta cheese and eggs. The dough requires 45 minutes to fully cook, making the whole preparation time extend a little over 1 hour.
6. Easter Stuffed Pie
This Easter stuffed pie is our more decadent version to the spinach-filled pie above — and perhaps our most preferred! Even you will find it hard to resist a slice of this pie, warm from the oven and filled with ham, salami and cheese and sweet provolone!
8. Italian Easter Bread
This recipe is no ordinary bread recipe thanks to how it manages to incorporate the festive mood into every loaf. This bread paints the perfect picture for Easter with the delicately woven strips of dough holding the famous symbols of the celebration — painted eggs at the center!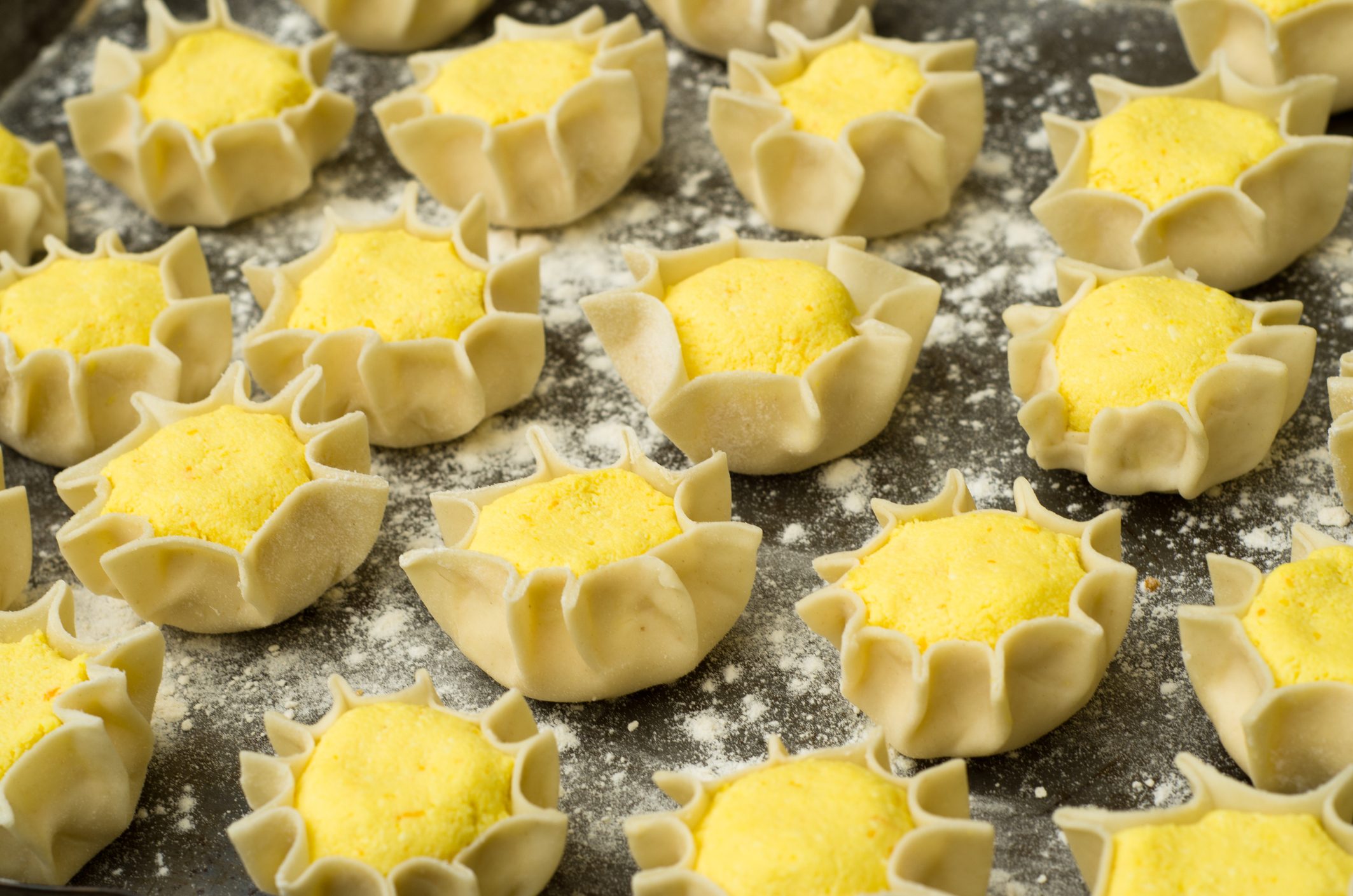 Pardulas are small baskets of crispy puff pastry stuffed with soft ricotta cheese, and flavored with lemon and orange peel and saffron. As befitting for the season, they are decorated with colored sprinkles or simply with powdered sugar.
In Greece, this traditional bread is called tsoureki and it is popularly eaten during Easter. The special features of this bread is that it is braided before cooking and flavored with orange zest and a spice called mahlab (also known as mahlepi), which can be gotten from the Mediterranean section of any supermarket. If you don't find it, just substitute with almond flour!
Potato nests are the ideal starter for Easter. The nests are made up of potatoes that have been thinly sliced and melded together during cooking to form baskets. The baskets are then filled with boiled eggs, and savory songino or any salad. You're sure to win compliments with this one!
12. Easter Egg Profiteroles
Looking for a recipe for the sweet toothed? Try making these beautiful Easter egg profiteroles. The luxurious dessert is the tastiest combo of melted chocolate, whipping cream and profiteroles. But most importantly, they channel the spirit of the season with Easter eggs!
13. Chocolate Pie
This recipe is a brilliant way to reinvent leftover chocolate Easter eggs. All you have to do is make your favorite pie crust and then fill it with crumbled chocolate Easter eggs! Serve with a light dusting of powdered sugar or colorful sprinkles for special effects.
14. Fried Deviled Eggs
Enjoy your deviled eggs in a special way this Easter with this recipe. The egg yolks are richly combined with mayonnaise, mustard, red wine vinegar and a pinch of salt, pepper and paprika. The mixture is piped onto the egg whites and then sprinkled with breadcrumbs and fried.
15. Make Your Own Naturally Colored Eggs!
Your guests are going to love a stunning array of naturally colored eggs. These are very easy to do and will definitely stand out amongst the other dishes. All you need is vinegar and any of: beetroot, turmeric, cabbage, or rainbow rice. Oh yes, you'll also need patience as the eggs have to soak up all the natural goodness and colors of these food items!
We hope you enjoy making these meals just as much you enjoy eating them!